Inspiring email of the day:
If this reader email is not inspiring, I don't know what is!!!
"Angela,

I know that we've never met, we probably never will…but thank you.

I have been struggling with binge eating for about five months and tonight it hit me…I love myself!

I bawled while washing dishes..on the floor…while writing my thoughts down. I feel so in touch with my body. I understand my binges, I know that life hasn't dealt me the most amazing health cards…but damn it…i have a chance to help other people.

I have spent eight years dieting, living by someone else rules, regulations, categories, weight requirements, etc. Now I am living by my own. Yeah I am about 25lbs heavier than I want to be. But I am losing this weight for me. By living a healthy lifestyle and feeding my body with the things that give it power. Not by points, starving, etc.

I feel free. Empowered. BEAUTIFUL. Honestly beautiful. Graceful. Strong. At peace.

Thank you for always being in the back of my head…knowing that someone could overcome these vicious cycle meant more to me than you could ever imagine. It has given me my life back. I feel so in control of where I am going, who I am and where I want to be.

I feel the most beautiful I've ever felt in my whole life.

Thank you,
M
Wow, simply amazing! M your experience is SO inspiring and I just wanted to thank you for sharing this! I think you can encourage and inspire MANY women out there who are struggling!

Congrats to Nicole for winning the Bikini Body Boot Camp Challenge!!!
At the end of March, she gave her stats:
29" waist
37.5"  hips
34.5" bust
20.5" right thigh
21" left thigh
12.25" right and left calf
11" right and left bicep
And then on June 1st, she sent in the changes to her stats!
Waist 28 1/4"
Hips 37 1/2"
Bust 33 (down 1.5 inches!!)
Right Thigh 21.5"
Left Thigh 22"
Left Bicep 10"
Right Bicep 10 1/4"
Left Calf 13"
Right Calf 13"
She had some amazing changes to her stats, but I think the pictures truly speak to the amazing differences- especially in her CORE area (much like I experienced myself!):
Before on the left, After on the right:
Wow such great changes!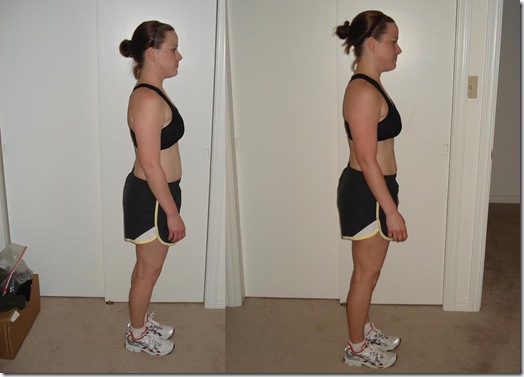 Awesome Nicole! Congrats!!
Our second place winner is Krista!
Day 1 March 27th:
Arms: 9.25"
Bust: 31"
Waist (at narrowest point): 26"
Hips: 38.5"
Thighs: 21.5"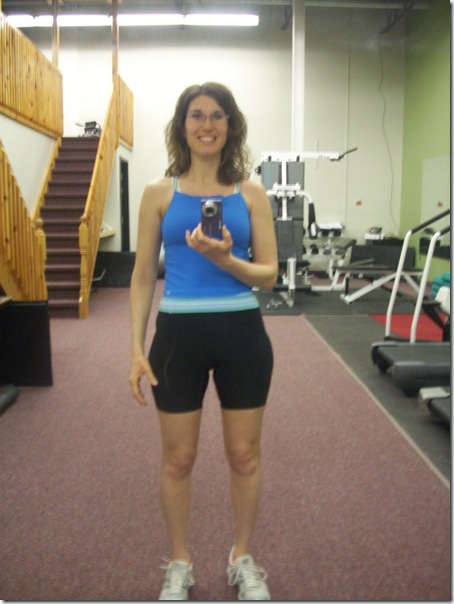 And after!
Arms: 9.5"
Bust: 31"
Waist (at narrowest point): 26"
Hips: 37"
Thighs: 21.5"
Wow your changes are awesome too!! I especially notice a difference in your hips and arms! You already have a super tiny waist that women would kill for. :D Great work!!!
Thank you to everyone who participated!