Hey peeps!
Check out my festive race nails! OH-SHE-GLOWS fits perfect!
I have some of my race jewelry ready…
The Diamond 'A' Necklace was a graduation gift from my mom. :) And the blue stone necklace was the very first piece of jewelry Eric ever gave me- 9 and a 1/2 years ago!!! Both of these are very sentimental pieces. :)
I am also wearing some diamond stud earrings from my sister Kristi that were a graduation gift as well. :)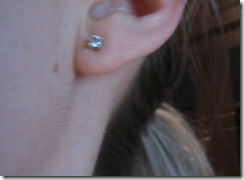 More stuff I'm packing: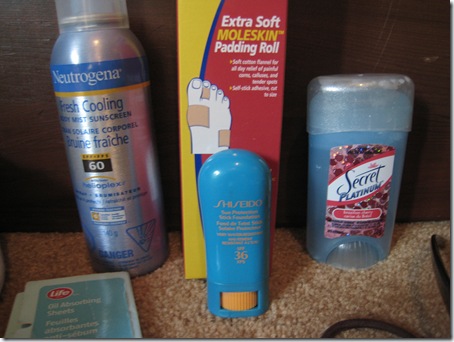 I like being prepared!!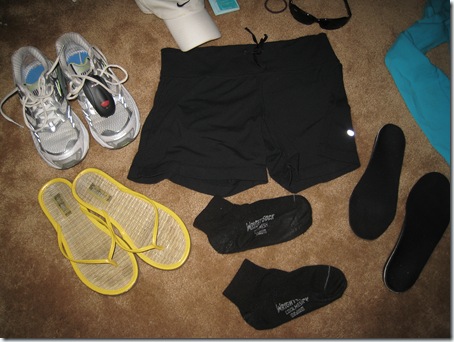 Also, check this out- I got a 94% on my Food Safety Exam!!! Woot woot! :D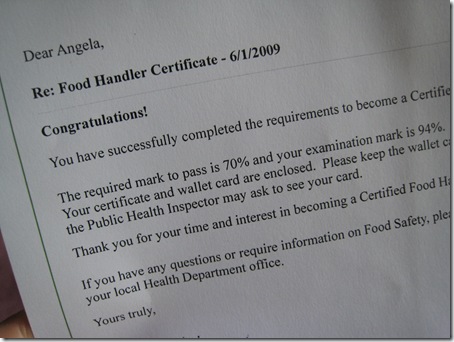 I put together a pre-race video for you all tonight. I had it done around 8:30pm, but of course it takes a gazillion hours to upload! Anyways, better late than never :D
Note: TURN up volume once I am on…it's quite low!
Now click 'continue' to see my race outfit!! :) I am quite happy with how it turned out!
TA-DA!
You should all be proud for helping me achieve this amazing number on the back of my tank! (It is actually now up to $3,270 as I type this!!). Once I get the cheque from the race I am donating $200 of my profits to the charity.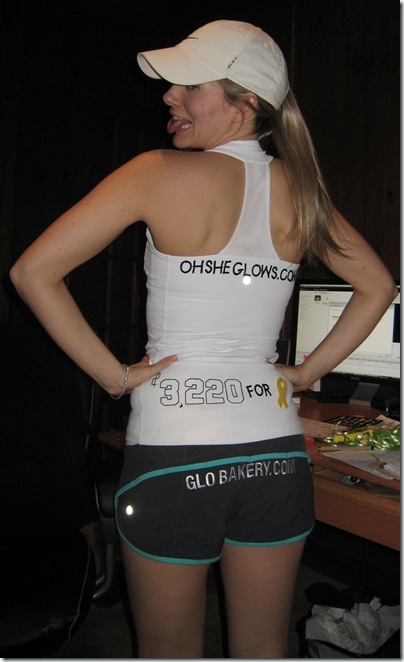 Ok, I better finish getting things in order and get ready for bed!
NIGHT! I hope I can sleep tonight! ;)