Ph"ood"ojournalism
Hi there, Oh She Glows readers!
For those of you who don't know me, my name is Jenn and I write the food blog called Eating Bender. I am so excited to have the chance to do a guest post for Angela!
Currently, I am finishing out my last week of college…ever. I attend school in Chicago and am graduating on June 19 with a broadcast journalism degree. Although I am actually planning on a career in public relations or marketing, I feel that the skills I've learned as a journalist will follow me in whatever career path I take, and I could not be happier about my major.
The reason I'm telling you this? Well, as luck would have it, I had the opportunity to take a class on photojournalism to end my senior year. At first, I thought it would be a great chance for me to take a lot of really cool food pictures with the nice camera we get to rent out for the quarter. I soon realized, however, that photojournalism is about so much more than that! It's about documenting real moments with real people – not just really good sushi :)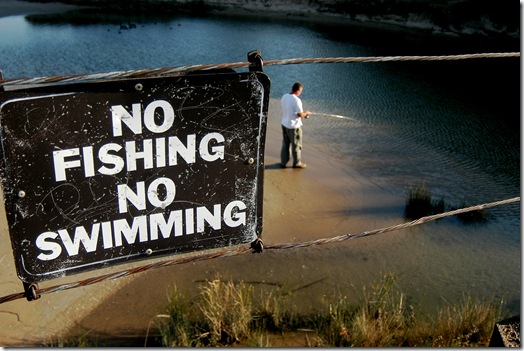 Along the way, I have tried to take what I've learned from being a food blogger and apply it to my quest to become a photojournalist. I've come up with a list of what works best for me, and I hope that it will help some of you, whether you're a fellow photo blogger or a secret photographer at heart!
(P.S. This is a sneak peak at my final photojournalism project, which I will post on my blog soon!)
The Rules of Ph"ood"ojournalism
Rule #1: In a photo series, it's a good idea to provide context for the subject you are photographing.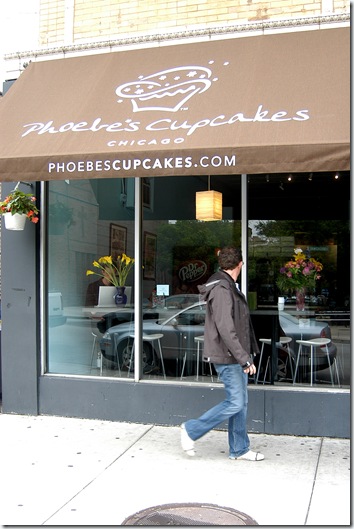 Rule #2: Work those angles! Try to capture your subject from a unique point of view.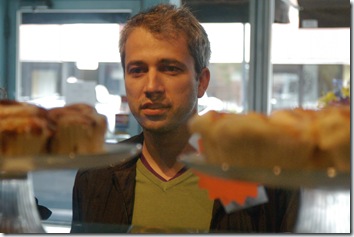 Rule #3: Not all subjects have to have faces :) Capture something that adds information to your story.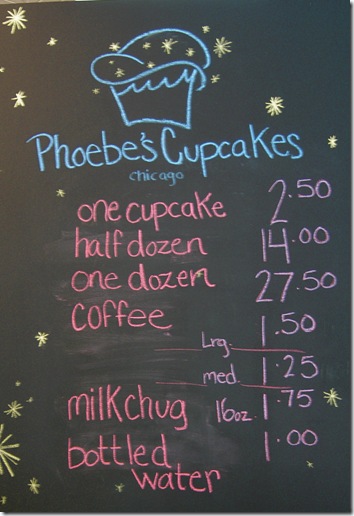 Rule #4: Try to capture a wide, medium and tight shot. This definitely applies to food pictures!
Wide: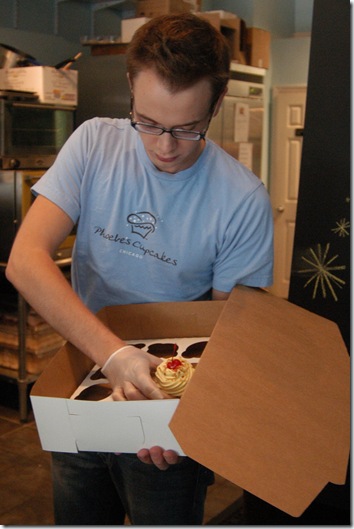 Medium/Tight: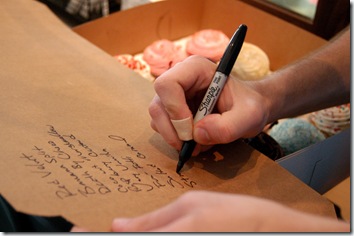 Rule #5: Capture emotion as much as possible when shooting people. It adds so much to the scene!
Wide: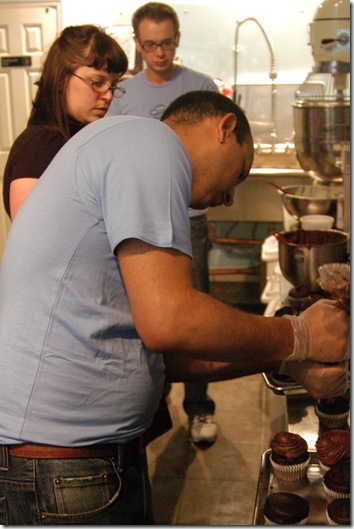 Medium/Tight: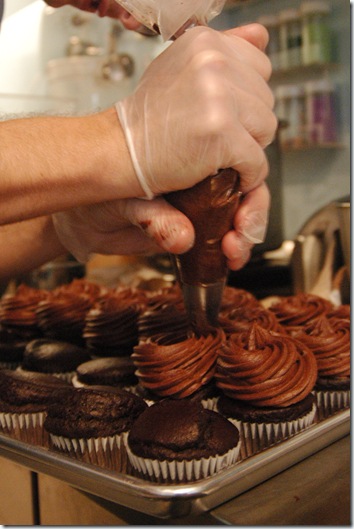 Rule #6: Lighting matters. If you can find a window or natural light source, your pictures will turn out 100% better. A flash can't capture the beauty of food (I'm serious!) as much as the sun can.
[Angela's note: Guys this is soooo crucial and is why I am always grumpy when I have to shoot a bakery goodie at night time- it never turns out nice! I think it is the number 1 tip I have learned!]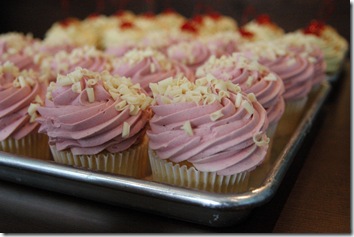 Yes, please!!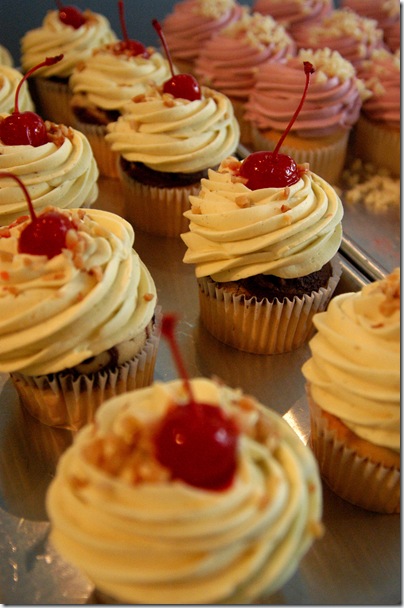 And finally, because 7 is my lucky number…
Rule #7: When the environment around you is cluttered, shoot vertically and get close to your focus.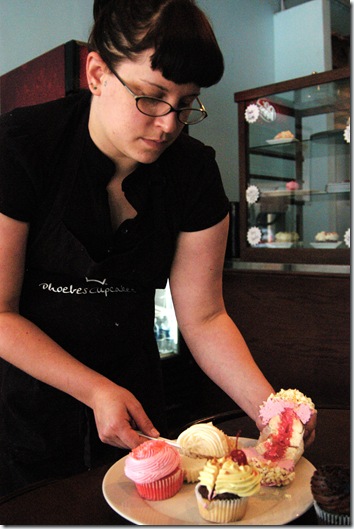 Oh, and the unspoken rule is: There are no rules!! Really, these are just some of the small things I've learned along the way that have helped me become more confident in my photographing abilities. I still have a lot to learn about how to get the settings on my fancy camera just right, but I am glad that I was given the opportunity to learn more about "what it takes" to make it as a photojournalist. Let me tell you…it's not easy!
Thank you so much for the opportunity to post on Oh She Glows, Angela!
I leave you with my self-portrait :)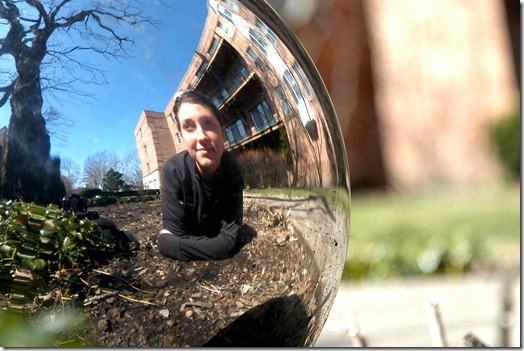 Are you interested in photography? Do you think much about it when snapping a picture?