Hey everyone!
I'm WAY excited to be doing a guest post for the amazing Angela while she's on vacay. If we haven't 'met' before, my name is Gina and I have a blog called The Fitnessista. I started the bloggy last summer (it's almost the blogiversary!) as a way to share nutritional advice, healthy recipes, workouts and weight loss tips as I've lost 40 lbs. and have kept it off for about 6 years. I work as a personal trainer, group fitness instructor and nutritional advisor.
Stop on by anytime :D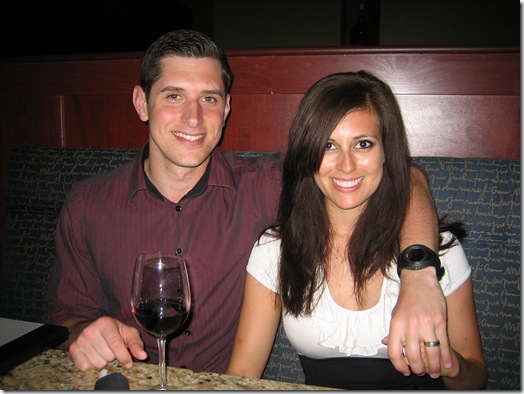 For today, I decided to post my 3 favorite health tips, weight loss tips and favorite foods.
Health tips:
1. Eat whole, unprocessed foods the way nature made them, not man.
2. Get moving! Do something (anything!) to make yourself break a sweat every day.
3. Surround yourself with supporters! If you hang out with friends or family that share the same fitness and health values (or even if they just support yours), you'll be much more apt to stick with it. The blog world is a great place for this, too! It's an abundance of great information from honest and real sources :D
Weight loss tips:
1. Keeping a journal is an excellent way to hold yourself accountable while trying to lose weight. Keep a tally for fruits and veggies consumed (aim for at least 5 per day), water intake (at least 8 glasses) and cardio (which can be done everyday- some days more difficult and intense than others).
2. Use your push muscles- if you're NOT hungry, push the plate away ;)
3. Fill up on fresh fruits and veggies and make sure to include a mix of smart carbs, lean proteins and healthy fats in every meal and snack. A list of choices for each group can be found on this page.
Favorite healthy foods:
1. The breakfast cookie!!! SO easy, versatile and delicious. The recipe is here.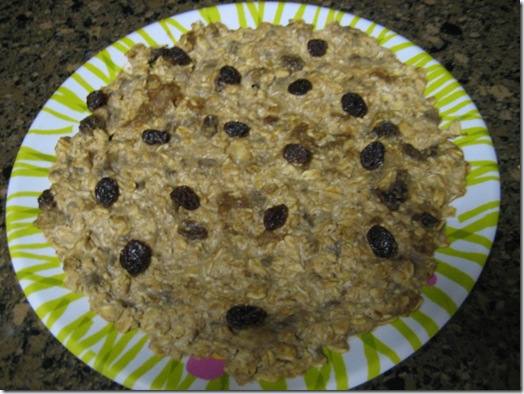 2. Raw macaroons! My best friend Megan introduced me to these quite a while ago and I've been hooked ever since.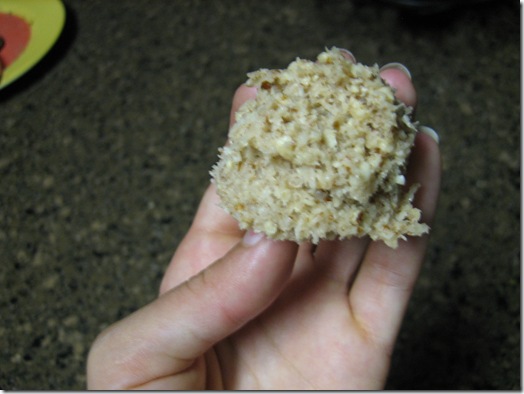 3. Shrimp and goat cheese are tied for third. They are the two things that will keep me from ever becoming a vegan because I love them too much :D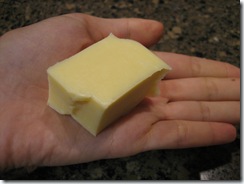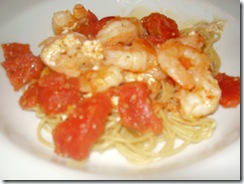 What are your favorite foods? Are they foods you've discovered in the blog world or old faithfuls??
I hope you all have a wonderful day!
See you soon,
Gina
Stay tuned tomorrow for the final recaps of Angela's trip out west! She will also be revealing a video of what's inside OSGMOM's cupboards!!! You don't want to miss this :)