Greetings!
We are having a lovely snow day! :) Instead of cursing it, we are trying to think of it as 'fun', I mean, it's not everyday my sister gets snow on her birthday, right!? :D
Last night's dinner was a fabulous veggie chili that my mom put together. Before she added the ground beef she portioned mine into a separate pot so I went meatless. What a mom, eh! ":)
The spread: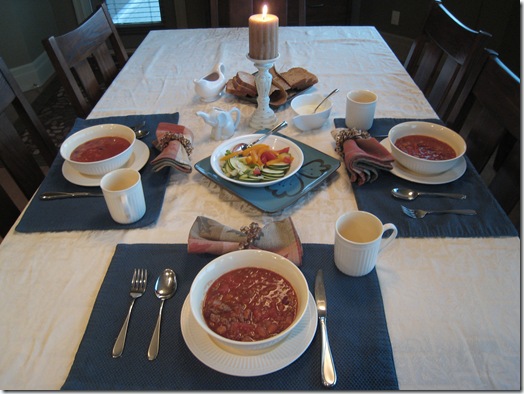 My plate (sorry it is cut off, not sure what I was trying to shoot!):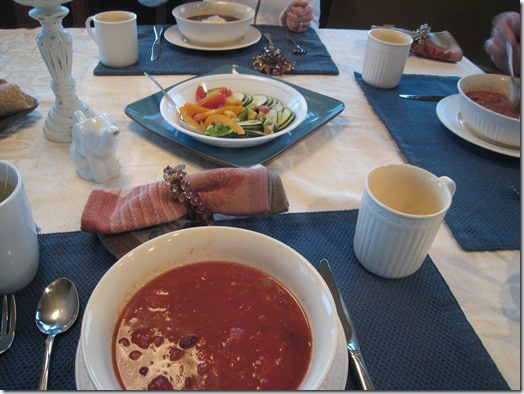 The 'condiments'- wraps, flax bread, and veggies. I had a piece of flax bread with hummus and most of the veggies, lol:
My bowl up close and personal: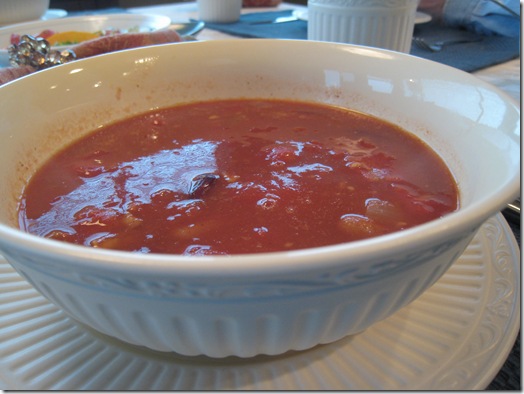 Tea and berries for dessert!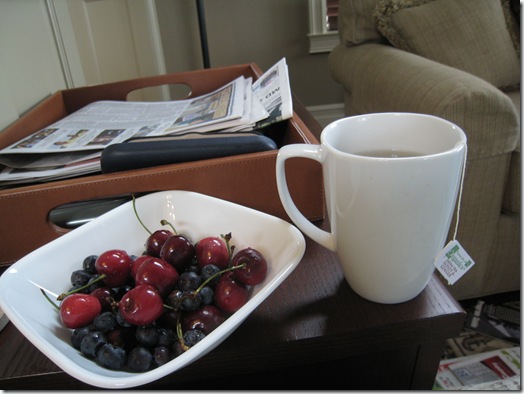 Last night before the snow I helped my mom cover the flowers outside! I hope they didn't all die :(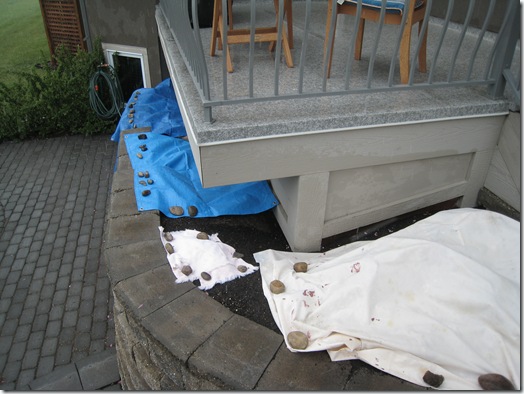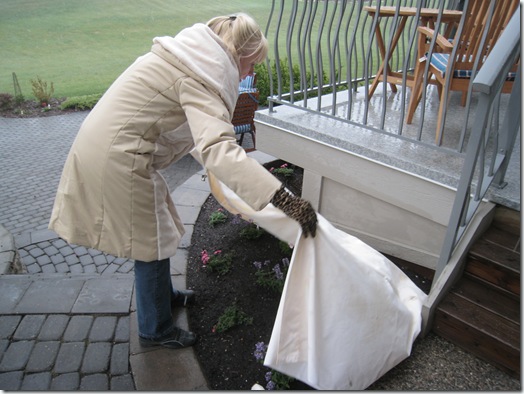 Last night my mom got me caught up on the new Jon & Kate + 8 episodes. I must agree with Nate, it was super awkward watching J&K sit a mile apart from each other on the couch!!! It is so odd to me that they are continuing to film…
Then we watched He's Just Not That Into You!
We turned the fireplace on for warmth!
I also did some side planks and ab work while we watched. A great way to squeeze in my core work!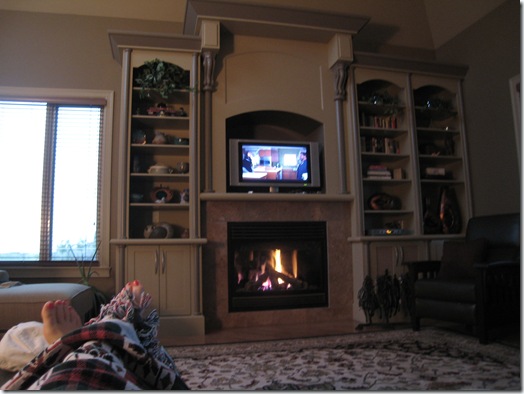 My sis, me, and mom snacked on this fabulous dark and white chocolate! I had a square of each. :)
It was some of the best chocolate I have ever tasted!!
Snuggling with Rudi :)
Onto today!!!
Well, you already saw that we woke up to snow!
I got up and was starving (must have been from my two workouts yesterday!). I had a huge green monster. It made two of these glasses shown below:
1 scoop Amazing Grass Wheat Grass
1.5 cups soy milk
4 cups steamed spinach
2 garlic capsules
1/2 cup blueberries
1/2 banana
1/2 cup mango (so good!)
1 T natural almond butter
Then it was time for a workout! I had SO much fluid in my belly I felt a tiny bit sick at first. Luckily it wore off!

The workout:
Treadmill hill workout (incline 10%, speed 4.3 mph)
Duration: 45 mins
Max heart rate: 169 bpm
Avg heart rate: 158 bpm
Over 3 miles (sorry can't quite remember it was early! lol)
My sis and I opted not to hit up the gym because she was super busy with birthday stuff and I wasn't sure if my injury area could handle the intense bouts of cardio segments in her strong class. I didn't want to risk injuring myself again before the 10k race (1 week from today!!!).
I felt so good after this workout! I was covered in sweat, hoped into the shower, then headed downtown with my mom to meet my sis and family. Kristi's husband surprised her with a new purse and so we all went shopping to help her pick one out! :)
Lunch today was quick as I had to get back to my baking!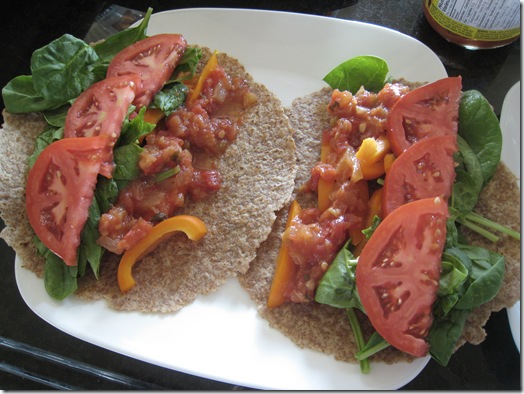 I also had a banana and one of my PB granola bars!
I discovered something new with my PC bars today:
3/4 cup brown rice syrup minus 2 Tbsp (left)     3/4 cup brown rice syrup (right):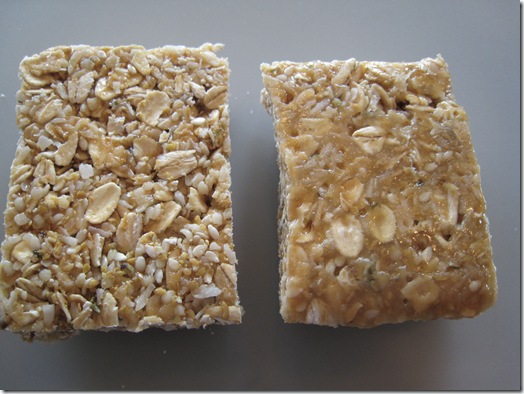 I found out that 3/4 cup brown rice syrup is just a tiny bit too much (as shown on right). The bars above are upside down (don't worry the top of the bar didn't look that gumy!). I would suggest using 3/4 cup minus 2 T. I did that for two batches today and they weren't as soft and came out a bit harder. The only caveat? They were much harder to mix! Just a little tweak I thought I would share with you all! :)
Well, I have to go get ready for our wild night out! Dinner at a fancy restaurant and then off to a wildly popular bar! Kristi and Ange go wild tonight stay tuned! :) Luckily my BIL is the DD and will be supervising, haha. Of course I have NO idea what to wear!!!!!!
Enjoy your Saturday night!