Today was fun! I got to use my birthday gift certificate from my Brother in Law and Sis in Law for a nearby shopping mall. And of course, I knew exactly where I would use it!!
I wanted to buy a race outfit for the 10k race that is in exactly 2 weeks!!
I had a white tank top in mind because I have plans on decorating the shirt and white is a nice template!!
Here is what I tried on: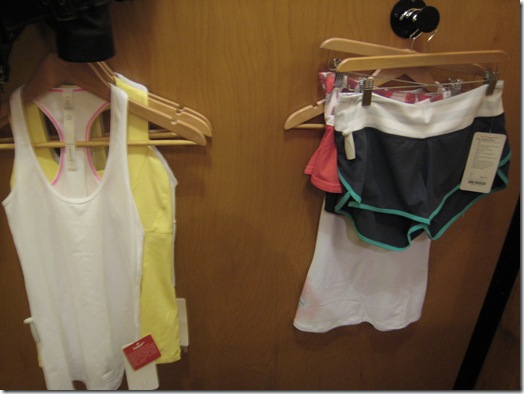 I have had my eye on the Speed Shorts for a LONG time (right).
Here are a few things I tried on:
A lovely Hills Running Skirt: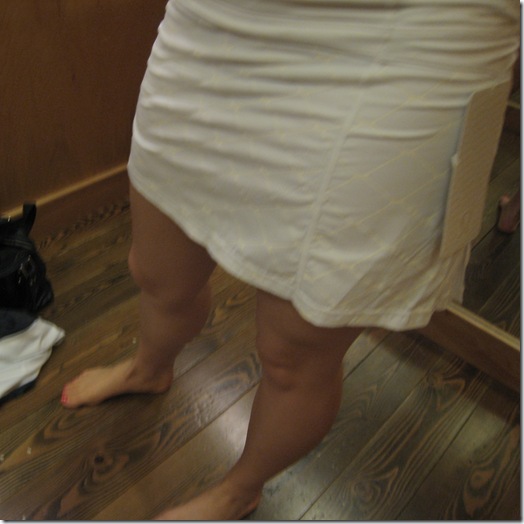 Some more run shorts with anti-chafe tights: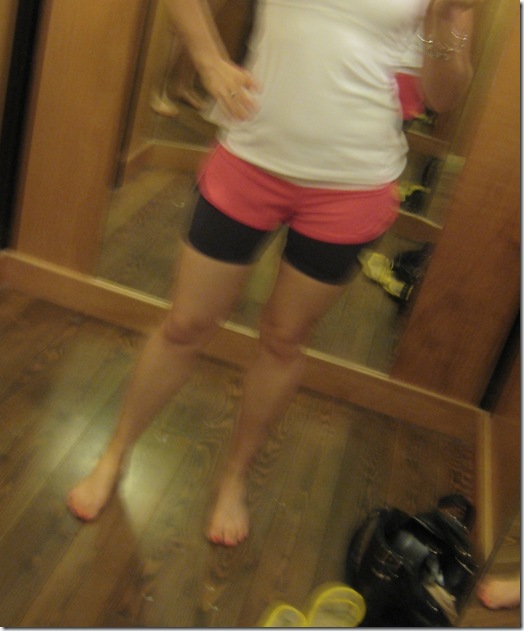 And here is the race outfit I decided on:
[Click to enlarge]
I love that the waist band on the shorts doesn't 'cut in'. It also has an elastic tie to tighten if need be.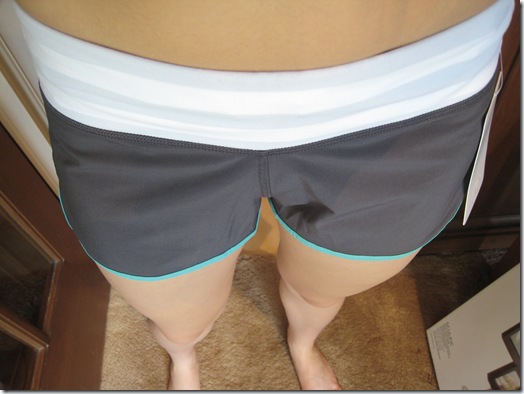 As Leah always says, "Nice bum, where ya from?" lol ;)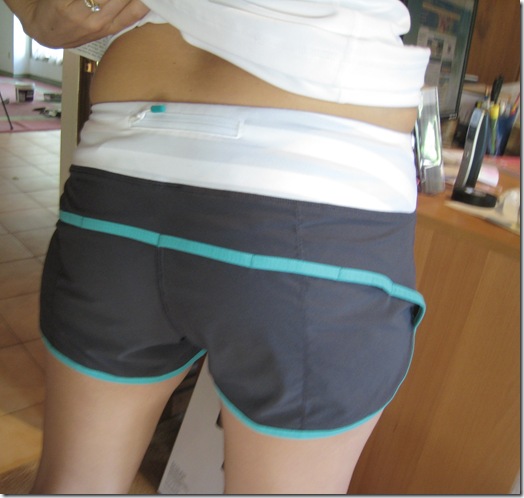 Note the zipper pocket at the top- this is why I love Lulu!!!
A huge thank you to Dave and Ewa for the lovely gift!!

Lunch was awesome leftovers!!! This Banana Apple Coconut Curry is simply amazing!! I polished off the rest today :)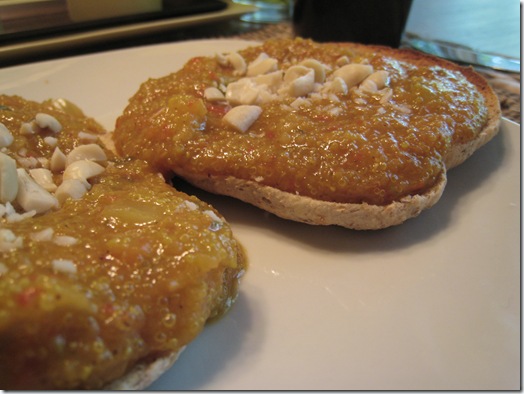 1.5 cups curry
1 PC Flatbread bun
peanuts
coconut
And Spelt cereal + AB: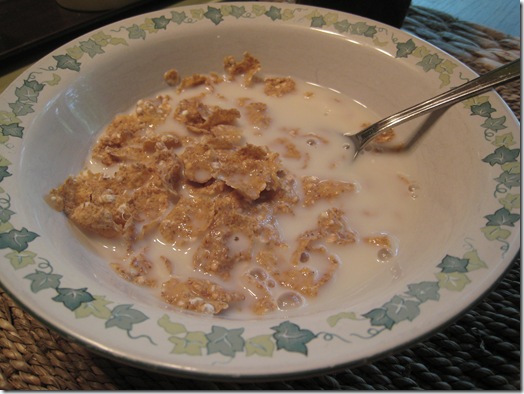 And a banana: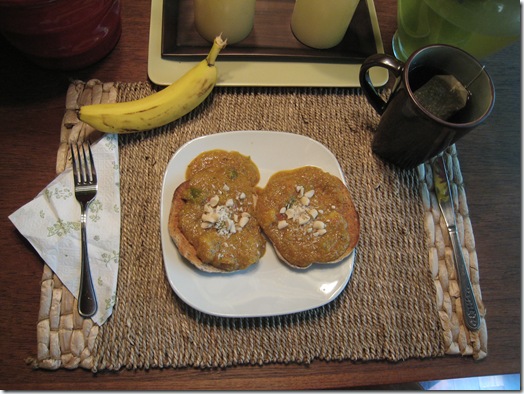 See you tonight for:
my proposed design for the tank top!!!
The TWO winners of my Align giveaway!
My grocery shop buys
Time to get to work! :) I want to design my logo/t-shirt today and also try out a new recipe with a new ingredient. If anyone has any experience making homemade t-shirt designs I would love it if you gave me tips! I am thinking iron on transfer right now but I am quite terrified it won't work!
Coming up tomorrow:
My before and after measurements from the BBBC! Did it WORK?
A My Hip-T contest giveaway!
Hope you have a lovely day! Congrats to Meghann for finishing the marathon! WOW!

Your own words are the bricks and mortar
of the dreams you want to realize.
Your words are the greatest power you have.
The words you choose and their use establish the life you experience.
~ Sonia Croquette ~