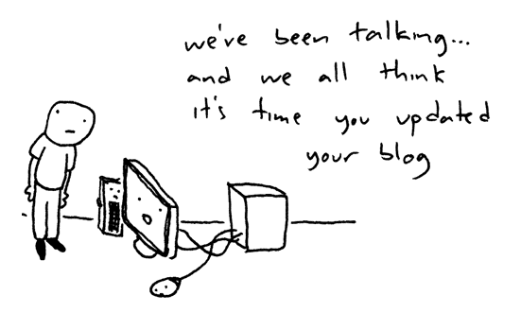 [Source]
A blog (a contraction of the term weblog) is a type of website, usually maintained by an individual with regular entries of commentary, descriptions of events, or other material such as graphics or video. Entries are commonly displayed in reverse-chronological order. "Blog" can also be used as a verb, meaning to maintain or add content to a blog
Do you remember when you didn't even know what the word blog meant?
The short form, "blog," was coined by Peter Merholz, who jokingly broke the word weblog into the phrase we blog in the sidebar of his blog Peterme.com in April or May 1999
[Source]
There are an estimated 120 million blogs on the internet with thousands of new blogs being created each and every day. Our vocabulary for blogging has also grown with new words popping up such as 'vlogging' (video blogging), 'blogroll' (the list of websites you enjoy), 'blogosphere' (the collective community of all blogs), 'drogging' (Blogging while drunk, lol), among others.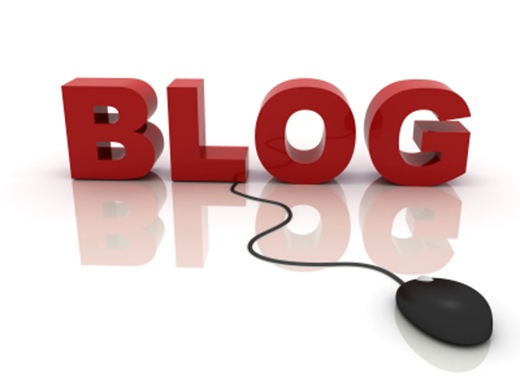 There are entire corporations surviving simply off food blogs alone, bloggers who earn a decent income though ad placements, and companies chomping at the bit to have bloggers review their products. There are websites dedicated to pictures of food and awards for food blogs.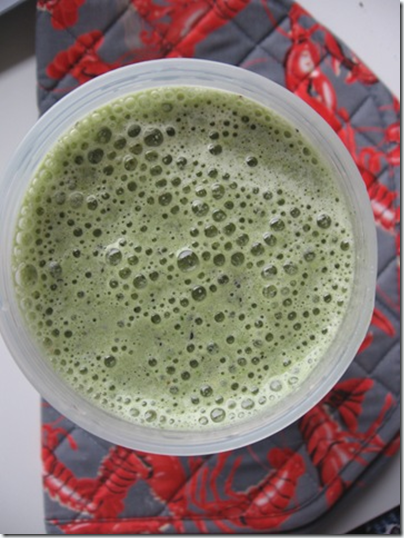 It is clear that the blogosphere has taken off over the past several years and shows no signs of stopping.
Or does it?
Must all good things come to an end?
Is food blogging here to stay or is it simply a fad or trend that will be washed away once the next big thing hits? In the next decade will food blogging reduce in popularity or will it only continue to grow?
Will the next generation be as keen to blog as we have?
It can be quite overwhelming for someone who is just stumbling across food blogs. Only a few years ago, food blogs were almost non-existent. Sure there were cooking and baking blogs, but blogs where people actually took pictures of what they put into their mouths weren't too common. The first one that I ever stumbled upon was Cristin Dillon-Jones' Eat Like Me. I remember thinking to myself, wow that is such an awesome concept- to show others what you eat everyday!
But nowadays, the food blog world has grown so immensely, it can be down right dizzying trying to navigate the sea of blogs out there. Where does one start and how does one keep up? Then, you stumble across a hugely popular blog and wonder to yourself, 'How did I not know this blog existed before now!?' That was how I felt when I came across Smitten Kitchen just last year!
I do think food blogs are here to stay, but I also think that we will continue to see them grow and change with the trends and fads. Vlogging is quite popular now, so I think we will continue to see video blogging more and more.
In what ways do you think blogging and food blogs will change in the future?
If you have a blog currently, how long do you see yourself doing it for?
And the most important question of all- Is food blogging here to stay or simply another example of a fad or passing trend?
Leave a comment below!