I have a confession.
I have slowly gotten back to writing my to-do lists on paper!!!!!
It creeped up on me slowly. First it started with a jotted idea here and there. Then it continued with To-Doist no longer signing me in automatically and forgetting to visit it. And now this.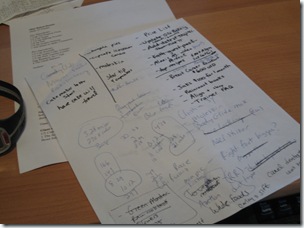 GAH!!!
Where did I go wrong? :)
I also have been relying more and more on my paper wall calendar (printablecalendar.ca rocks!)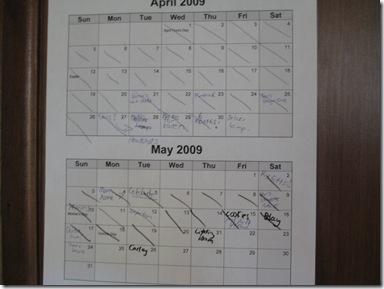 Oh boy, I don't know if there is any going back now!
To-Doist is great, don't get me wrong. I just think I am more of a tangible person who likes to visually see reminders in front of me. To-doist is great because I can log-in anywhere and have my dates, but I don't check it like I check my paper to-dos sitting in front of me.
Sketchie say a creepy hello. He has been a bit distant lately, preferring to sleep at the top of the spiral staircase like he is some sort of lion.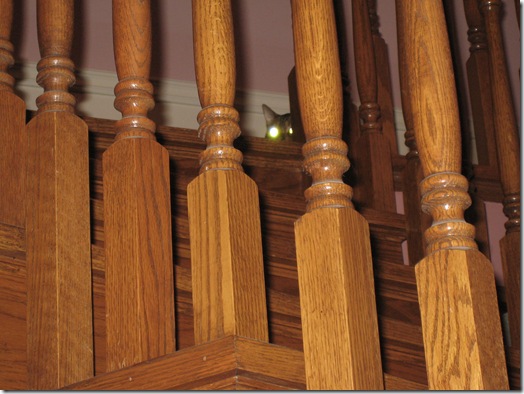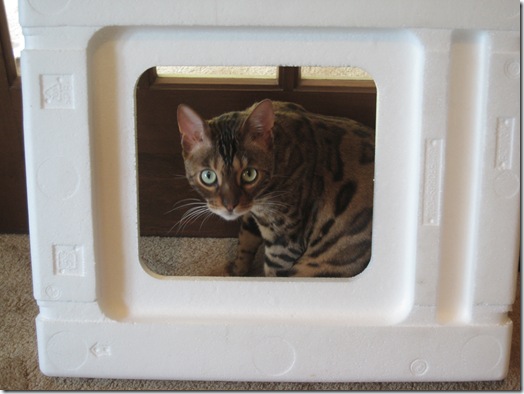 Today marked the first day that I have ever poured a Green Monster down the drain!!!!!!!!
I was so sad to do it, but I refused to drink this concoction. And wouldn't you know it, it was the processed food that ruined the drink!!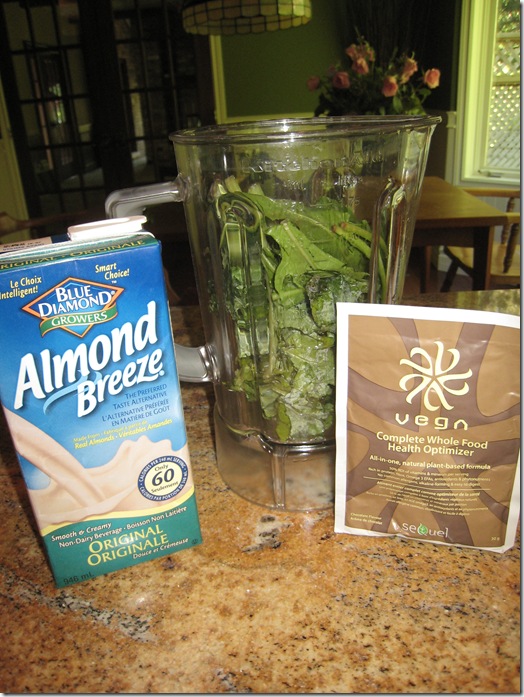 I had high, high hopes for this Vegn Whole Food Health Optimizer powder (in chocolate to boot!).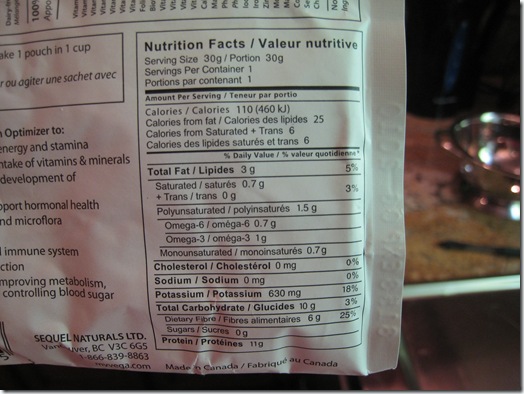 It looked pretty decent nutritionally wise! And I was really excited for a chocolate flavour in my GM this morning.
And here it was with the full packet of Vegn powder: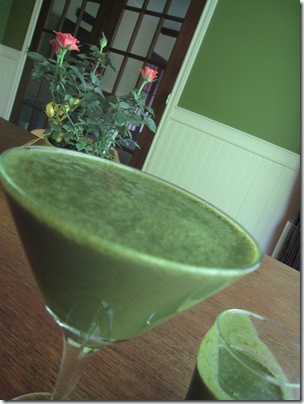 However, at first sip I was hit with the grossest artificially sweet taste I have ever tasted!!
It was really too gross to even swallow. I thought to myself, "That is strange…I thought the nutritional info said there was 0 grams of sugar in it…" And then it hit me- STEVIA!!!!
I have tried stevia before and I was NOT a fan. It tasted much too artificial for my liking. I know there are many of you out there that enjoy it, but I just can't stand it. And I know that is what ruined it for me today.
I examined the label a little more closely and sure enough it said Stevia plant extract on it in small print.
I had to pour it down the drain and I hated the waste. :(
I rolled up my sleeves, washed out the blender, and made a new GM: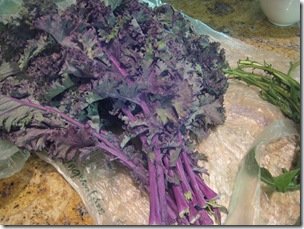 This time I used my new purple organic kale from Whole Foods! Fun!!!!
Ingredients:
1 cup almond breeze
1 T flax
1/4 cup spelt flakes (something I threw in spur of the moment!)
4 dandelion sprigs
1 frozen ripe banana
1 ice cube
2 organic purple kale leaves
1 tsp nutritional yeast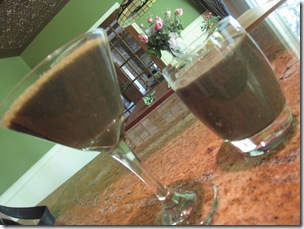 This smoothie was much better and a bit darker in colour from the purple kale! :) I did notice a slight difference in taste, but it was neither good nor bad, just different.

1. Great discussion again with today's hot topic! Keep those great thoughts and ideas coming.
2. Caitlin has a series of awesome Fat Talk posts that you might be interested in.
3. Mandy Moore tells People that she is not going to diet and loves her curvy body! Rock on Mandy.
4. You also might have noticed that Shop 4 A Cause has an official date! woot woot! Mark your calendars and spread the word for Cancer research!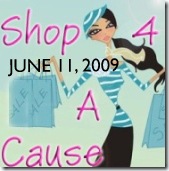 See you tonight for a fun giveaway contest!

"There is always going to be someone smarter, prettier, skinnier, or happier that you.  Get over it because someone else is looking at you thinking you are smarter, prettier, skinnier and happier than them."
~Amy's mom ;) Aren't moms the smartest?