What a gorgeous day!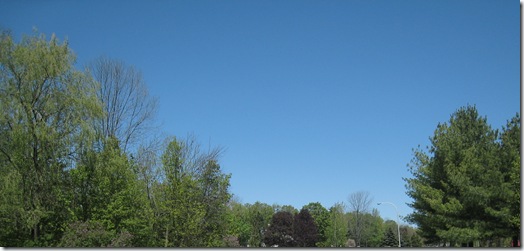 Not a cloud in the sky!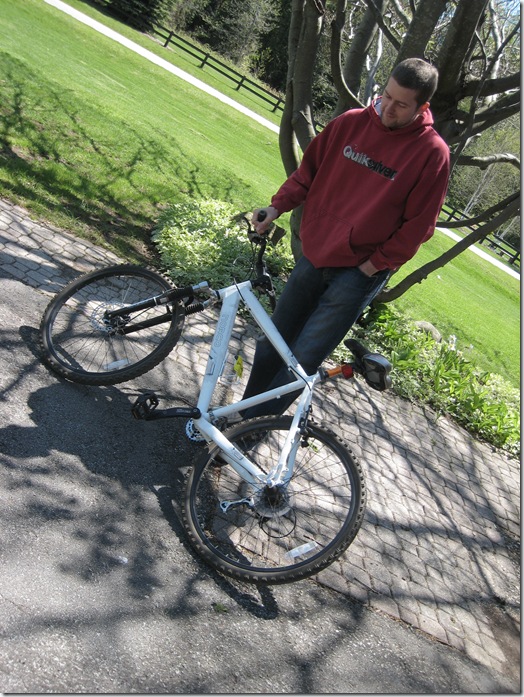 Eric and I had a fun outdoor adventure today! He biked while I ran :)
Action shot! lol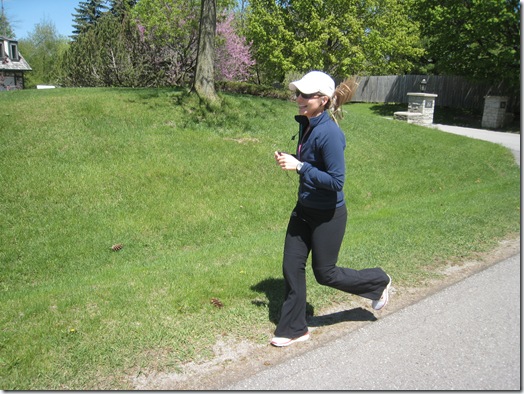 I always run on the side of the road where there is grass and gravel because it is much easier on my joints!
About 15 minutes into the run I had to leave my jacket at home because I was super hot.
I had on SO Much GEAR!!!!
Moleskin (on two different blisters)
iShuffle
Knee sleeves
hat
sunglasses
Heart Rate Monitor (Polar RS200)
Foot Pod
etc!!!
Good grief! Sometimes it feels like it takes me a half hour just to get out the door! LOL. Anyone else?? :)
The good news is the moleskin works quite nicely. It's not 100% effective (I still felt some rubbing and discomfort) but it is a big improvement!
Before I left, I was munching on Spelt cereal right out of the box while working at my desk on some Glo Bakery stuff. I probably had 2 servings (or a bit more):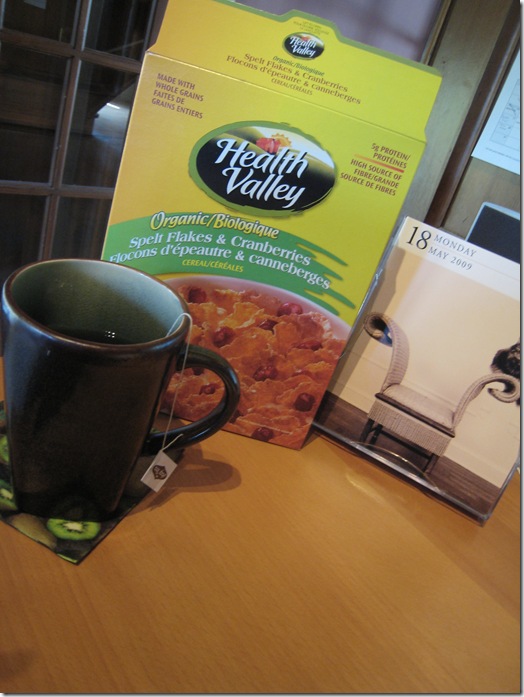 The carbs gave me enough energy to power through my run!
The workout:
Distance: 5 miles (approx)
Duration: 45 mins
max heart rate: 158 bpm
Avg heart rate: 143 bpm
Feel the burn: 353 kcals
It was so much fun to be able to run beside Eric and chat! :)
We had some beautiful views: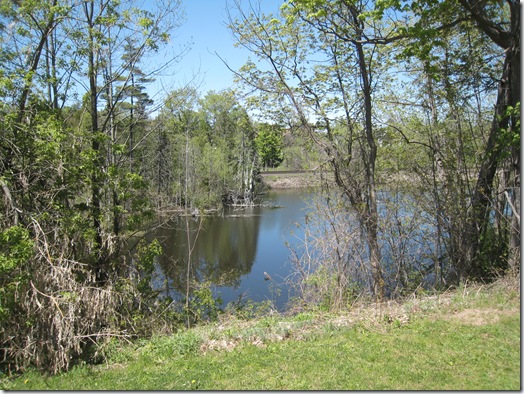 I don't have official distance and speed measurements because my foot pod died on me! I need to get the battery replaced. Unfortunately I think I have to take it into Sporting Life for that which is downtown Toronto!!!! Ugh. Does anyone know if I can replace the battery in the PolarRS 200 Foot Pod myself?
This was the farthest distance I have run since pre-injury and I was really proud of myself. The run itself felt really easy and relaxed. I swear those hill workouts on the treadmill have really whipped my heart into shape!

When I got home I was starving for lunch!
I had a chickpea mishmash open faced sprouted grain bread sandwich:
I pureed the following:
1.5 cups chickpeas
1 tsp garlic puree
paprika
tahini (tsp?)
pepper
2 T water
1 tsp EVOO
Then I sauteed 2-3 cups of baby organic spinach and cut up 1/2 avocado and a couple slices of tomato. I toasted up our new sprouted grain bread from WF and voila!!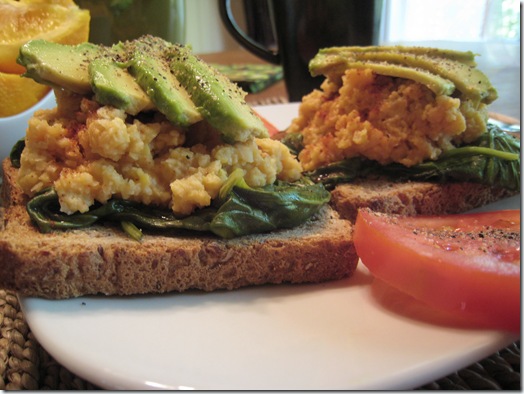 I had it with a side of a delicious organic orange from Whole Foods: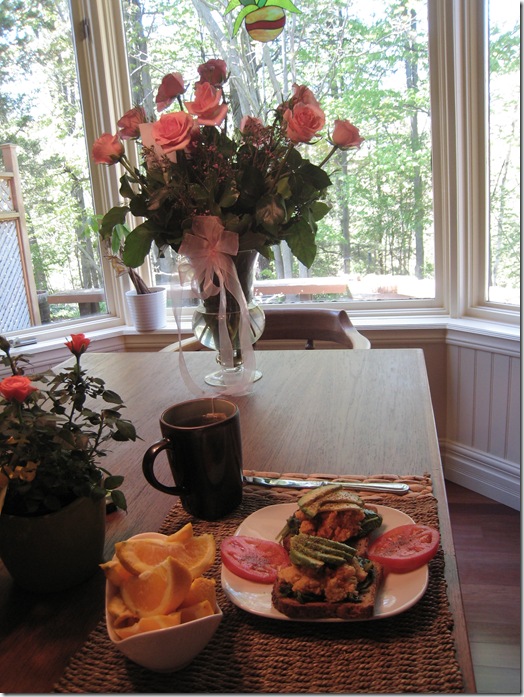 It was delicious!
I also had a taste of my new Glow potion!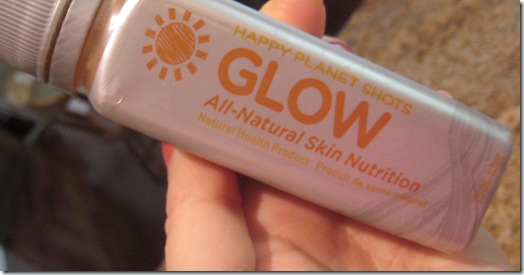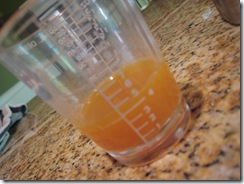 It was quite tasty!! I will have to keep my eyes peeled for any glow! ;)
I am off to do some leg/groin stretches (clam!!!) and then I'm going to cut the grass and help Eric with weeding.
Just in case you missed it this weekend- Shop 4 A Cause has been delayed for a couple weeks. I am working with a race organizer to get the auction in a newsletter that will be going out to 10,000 runners! Please stay tuned for updates and thank you for your patience! :)
Ever wonder what random people have inside their fridge and freezer? Well, now you can. Eric sent me this super interesting link. Check it out and then come back and tell me what surprised you the most!!!
I would have to say I was most surprised by the snake in the freezer as well as the bartender's fridge!!! HOLY MOLY!!!!!!!!!