Hi everyone!
In an effort to keep improving Oh She Glows, I have created another quick survey! It only takes about 1 minute to fill out and I would greatly appreciate it.
Basically what I am trying to do with this survey is get some baseline opinions about some things that I have been wondering myself. Each day I update the Run page with my daily workout as well as the BBBC Challenge. I also update the OSG Tip of the day 2-3 times weekly (yes, I am aware it is not technically a tip of the DAY ;)).
What I am trying to say is that there are many things that I update daily that I am not sure if they are worthwhile or not. That is where the survey comes into place. I want to know what you love best and what you can do without, and that will help me streamline the website a bit more and focus my energies on where it should be directed.
I have a huge 'inkling' that my Road to health series is a favourite among readers and it just occurred to me lately that I haven't done one of those in ages!!  As well as other hot topic issues. If you want to see more of those types of posts and less pictures of meals let me know. I want to give you want you want to read, so I really appreciate your honesty with the survey.
Once I get enough responses I will be doing a quick recap of the results because it is always interesting to see them, right??

You may be shocked to know that I already have Tuesday and Wednesday's BBBC Challenge up! I know, crazier things have happened! hahaha. See, all I needed was a long weekend to get caught up and ahead of things. ;)

Eric and I did lots of yard work today and I worked up quite an appetite!
Here are my afternoon snacks below.
I realized the other day that I don't often post snacks and this can be misleading for you all because I ALWAYS eat lots of snacks. I am a snack kind of girl and typically eat 2-3 per afternoon!
Here are my snacks from this afternoon:
An organic Whole Foods Pear :) Oh it twas good!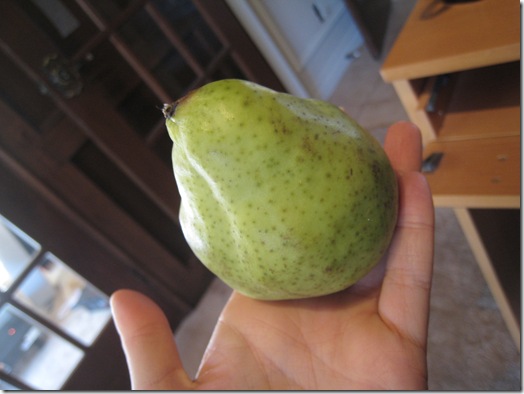 1/2 serving of TLC Crackers: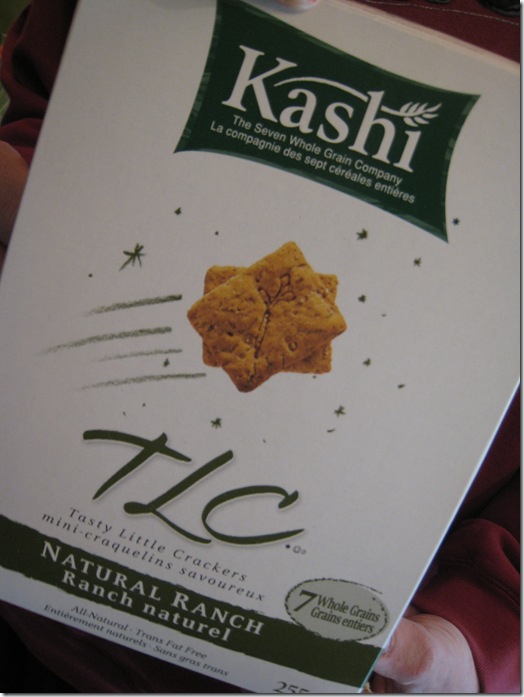 1 serving of Mary's Organic crackers: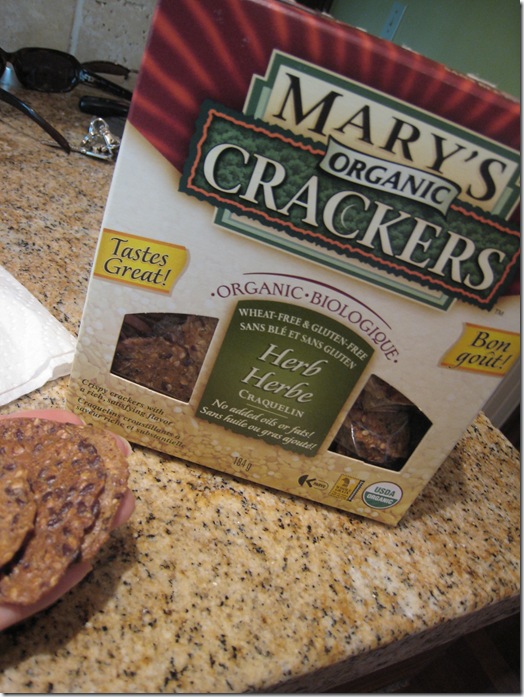 A green monster popsicle! :) Did anyone guess that's what I was going to do with the popsicle makers?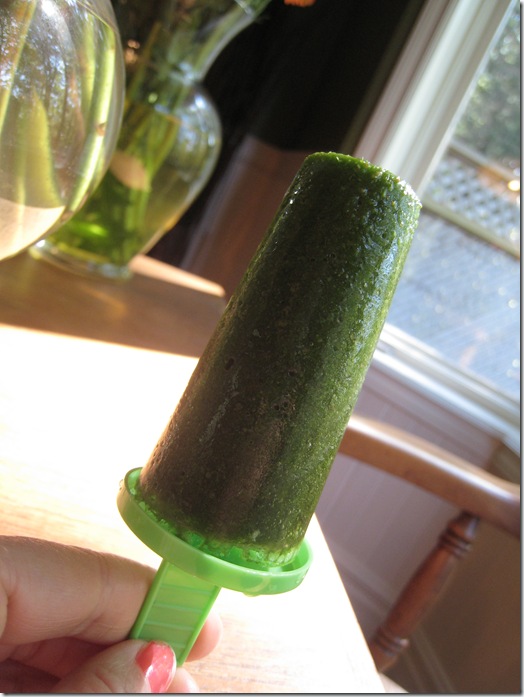 The taste?
Make sure your Green Monster is SWEET before making these. I used a large ripe banana and I also added some pineapple. You want it to be more of a fruit smoothie for the popsicle to turn out like an actual fruit popsicle. I can't wait to experiment with more flavours! :) I am going to try some all fruit ones too for special treats :)
Snack Not pictured: A small piece of the multigrain bread we bought yesterday at Whole Foods (so good!). Impulse eating! What can I say it was good!
So there you have it- 3 afternoon snacks which are pretty typical for me! :) I realize it can be deceiving for you to see only snippets of what I eat, so I hope this helps put things into perspective.
I did a quick tally the other day of a couple day's worth of my meals and I typically get about 2,200 calories a day, sometimes more, sometimes less. Long gone are the days when I used to deprive myself!
The great thing about eating healthy foods is that you can eat A LOT of food each day. It rocks! 100 calorie snack packs- be gone!!!
I look forward to reading your responses to the survey!!! I will be doing a recap tomorrow.
Have a lovely evening!! I need to go- I have wheat berries on the stove top!