I had so much fun reading all of your comments on my blister plea! So much great information!
Here is a quick recap of some suggestions that seemed to be popular:
MOLESKIN (by far the most popular suggestion!)
Body Glide stick/lubricant
Lace Locking
Bigger shoes
No cotton socks- use double layer socks
Running technique/heel striker?
Moleskin:
I told my MIL about it yesterday while we were out and she actually had some Moleskin at home and she gave me a piece to try out. She actually uses it on the palms of her hands when gardening and raking- what a great idea because I always get blisters on my hands when raking! I will be using the moleskin on my next run! I will, of course, to a step by step recap of it! :)
Body Glide:
I want to try this out. I have used Vaseline with little success before. It helped a bit but not much. Do you think I can find it at Running Room?
Lace Locking:
Who knew??? I never knew there was such a thing! Thanks for the links. I went to this demonstration and ended up doing Lacing Technique Method 1. Here it is:
BEFORE (traditional method):
After (Method 1)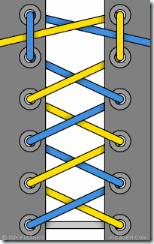 I hope this will give me a much more snug fit!
Bigger Shoes:
I was a bit hesitant to go up a size because it almost feels that my shoe is too big because my heel rubs around so much!? If my heel is rubbing around a lot wouldn't this be because the shoe is too big? At any rate, I have laced up my bigger sneakers (7.5) vs. the 7's I was wearing. I think I still had problems with the 7.5's though which was what prompted me to buy the 7's! Argh.
Special Socks:
I actually use Wright Socks and unfortunately they have not helped prevent blisters on my right foot! :( I should get my money back because they have a guarantee… :)
Running Technique:
Yes I am a heel striker and if heel strikers are more prone to blisters than this must be contributing to the problem. I have not looked into Chi Running yet, but I may explore that at some point. Right now I am still trying to improve my form with each run.
So my first few steps to combat blisters are this:
1) Moleskin
2) Bigger shoe
3) New lacing technique
4) Body Glide on inner right foot where I am prone to other blisters (less severe). Can I use Body Glide and Moleskin together? If so, how? Wouldn't the body glide make the skin slide off? Or would I just put a dab on the blister only?
Right now I am just hoping this blister heels pretty fast! My blister already feels much better and isn't as bad as I thought yesterday. Yippee!

Day 49 (May 14): Today we are going to do standing calf raises– I LOVE these! We can't neglect those sexy calf muscles! Do 3 sets of as many reps as you can do. I am going to do mine on the edge of a step.

PETA Vegan College Cookbook Giveaway Results!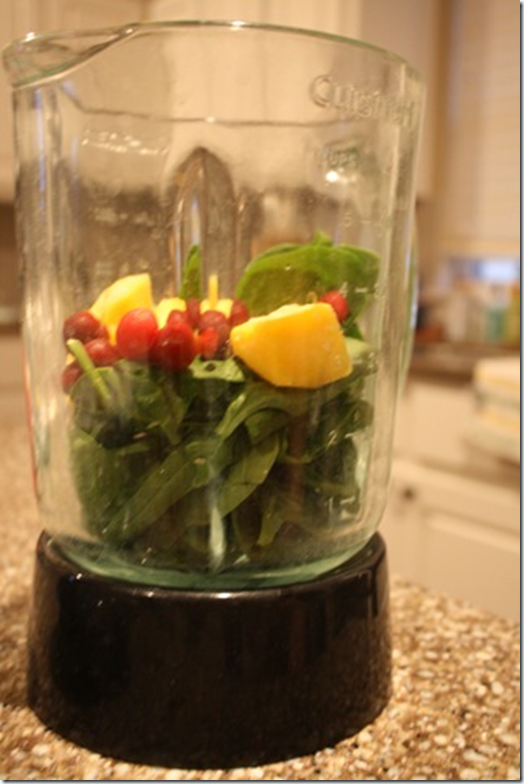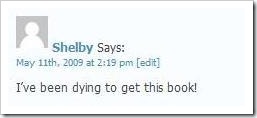 Congrats Shelby!!! Please email me your address so I can send you this cookbook! :) Thank you to everyone who entered! Remember the second copy will be up for auction in Shop 4 A Cause held on Tuesday May 19th 2009!!!

We have a couple more guest Green Monsters to show you today!
1) First up, Danielle:
First and foremost I wanted to tell you that I absolutely love you blog. I really enjoy all the fun recipes and insightful posts I read each day.
Also, I wanted to share with you my first green monster that I just made. I was a little hesitant to try it at first since until now I had only used kale to make kale chips and was worried it would taste bitter.

Into the blender went:
* 2 cups kale
* 3/4 cup soy milk
* 1/2 cup frozen mixed berries
* 1 TB ground flax seed
* drizzle honey

I was so pleasantly surprised and really enjoyed it! I'm working on getting clearer skin and toning up for summer so I am very excited to introduce these monsters into my diet. Thanks for the inspiration!

-Danielle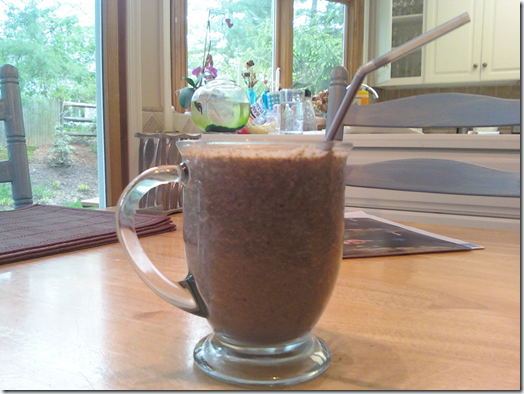 2.) Amy also made her first one here!!
3) Jennifer is up next:
Hi Angela,
I recently tried your green monsters and love them even though I HATE smoothies usually! I am in the midst of finals right now and I think they really help me focus AND keep me away from snacking away while studying, which is one of my worst habits!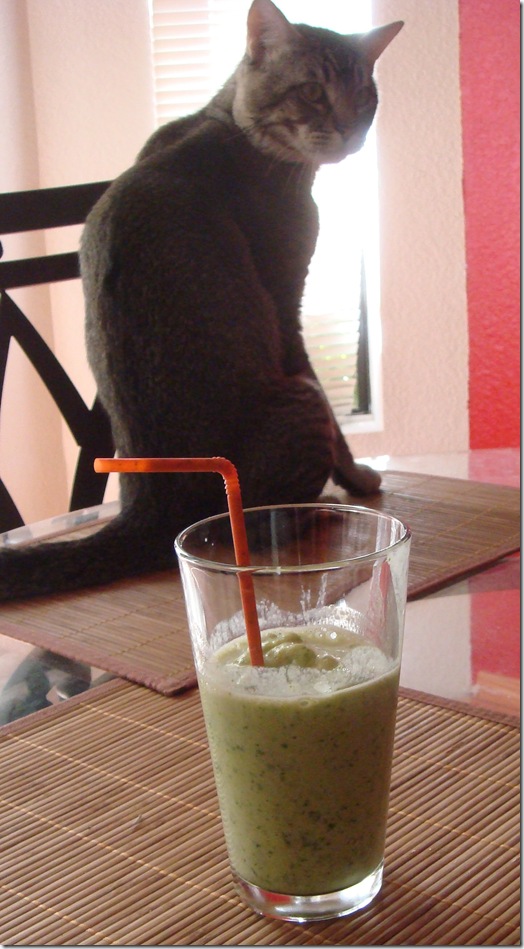 Bad bad kitty!!! ;)
4.) And finally Lauren also shared her Green Monster Club Initiation!! Sounds so highschool! haha.
Thanks for sharing ladies!!! Keep rocking the GM's!
See you this afternoon for some FAQ's!
PS- Comment links are now BOLDED so you can find them easier!!

Kindness is an inner desire that makes us want to do good things even if we do not get anything in return. It is the joy of our life to do them. When we do good things from this inner desire, there is kindness in everything we think, say, want and do.
– Emmanuel Swedenborg