is no fun!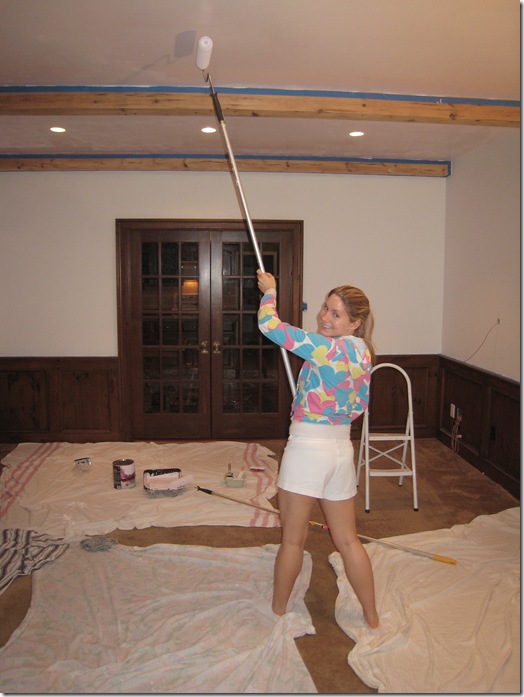 Note: Ceiling paint goes on PINK but dries white. Don't worry! haha.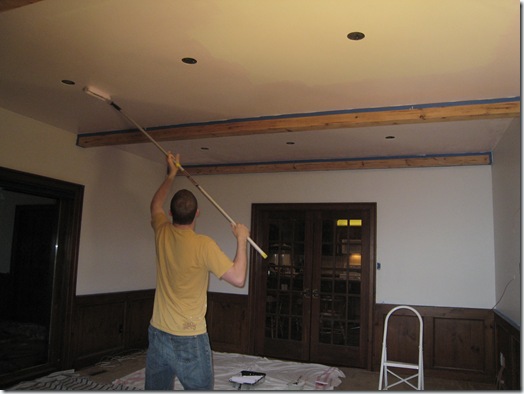 Tonight's challenge: Find a colour for Eric and I to paint our living room!
Living room (Click to enlarge):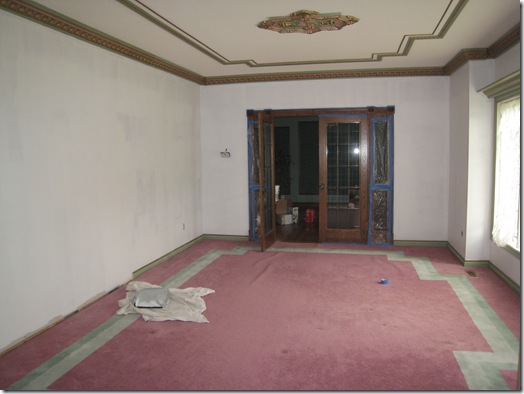 Note: We are replacing the carpet with walnut hardwood flooring. We will also likely paint the crown moulding white.
Any ideas?? :)
Bonus if you send me a link to a picture of a painted room that you think would look great in here!! :) We are really stuck with this room!!!
Back to your regular scheduled programming tomorrow AM. :)
In tomorrow morning's post I will show you my raw granola bar- Attempt #2! Did they work???