I must apologize my dear readers. I have been hiding something from you this past week!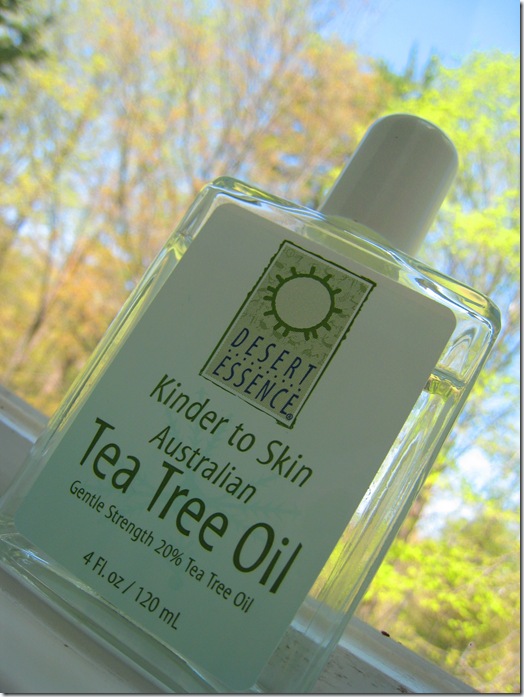 This Australian Tea Tree Oil is AMAZING.
I started using it last week to compliment my Project Glow Routine. I bought this last summer and never ended up using it for some reason (I think it got lost in the back of my cabinet!).
I didn't want to post about it right away because I wanted to be sure that I liked it.
The Pros:
Amazing smell (did you know that you can use Tea tree Oil as a vaporizer for congestion??)
Amazing tingly feeling (just a tiny bit, but wow does my face sparkle after using this)
Kills bacteria that create pimples!
The Only Con:
It is a bit drying so I use it very sparingly, focusing on problem spots like the T zone.
I think I got this at either Wal-Mart or Shoppers Drug Mart. I can't remember. I will keep my eyes peeled for it next time I am there!
Does anyone else use Tea Tree Oil?
Do you know of any other uses for it?
On the bottle it says that you can also use TTO for insect bites, cuts, welts, etc! COOL! :)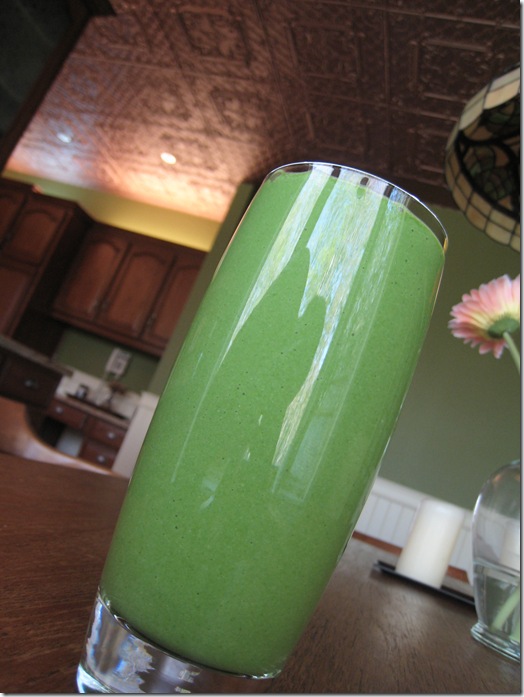 I must confess. I am cheating on kale with another green veggie today!
I tried something new in today's Green Monster!
Avocado!!! :)
The ingredients:
2 organic kale leaves
1/2

avocado

1/2 serving extra firm organic PC tofu
1/2 frozen ripe banana
1 1/4 cup Almond Breeze in Original
1 T flax
ice
This was one of my smoothest and most delicious smoothies yet! I loved the avocado in it.
This smoothie is packed with protein, vitamins, minerals, and healthy fats!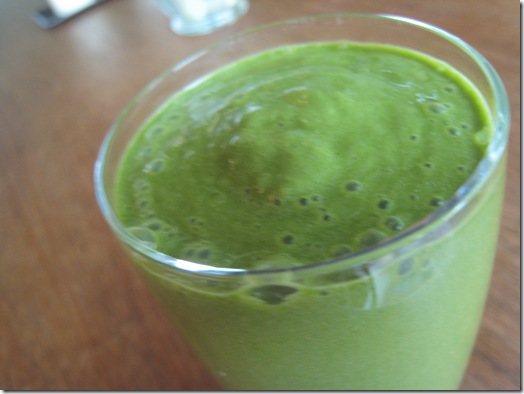 Mmm. Smoothness.
Also, check out Melanie's first green monster!

This morning I had a really important meeting with a town representative to discuss my bakery! He was super helpful and friendly and quite enjoyed hearing about the journey of how I got to where I am today.
There are a ton of things to apply for and get approved for when you start your own business, especially one that involves food.
We talked about Zoning By Laws for running a bakery from the house. Each city is different for what it requires so I suggest if you are looking into starting your own business please check with your town zoning department. Our water was also tested to ensure that it is bacteria and containment free.
All and all the meeting went really well and I feel really good about the progress that is being made. I am making sure to dot my i's and cross my t's because I want everything to be according to the rules and regulations of the city.
Many of you have asked me for advice on starting up your own business. Several of you have even emailed me about your desire to start up your own bakery!
What I am going to do is put a post together outlining the steps that I have taken to start up my business. One thing I learned very quickly is that starting up a bakery involves much, much more work than I ever anticipated.
The truth is there is a ton of work involved in getting this thing going. Including lots of consulting, paper work, studying, researching, marketing, and tracking!
Every business has that, even if it is a 'fun' business.
So yes, I will be doing a post outlining the steps I have taken for those of you who will find it beneficial! I can't promise it right away but it is on the radar. :)
Have a lovely Tuesday everyone!
I will 'see' you this afternoon! :)

Today's question: If you could start up your own business, what would it be and why?