Every Monday and Thursday morning I do a top to bottom kitchen cleaning. The only part I don't like about it is that I have to use a Bleach solution to sanitize (as per food safety regulations). If you'd believe it I actually wear a face mask so I don't have to breathe in the fumes!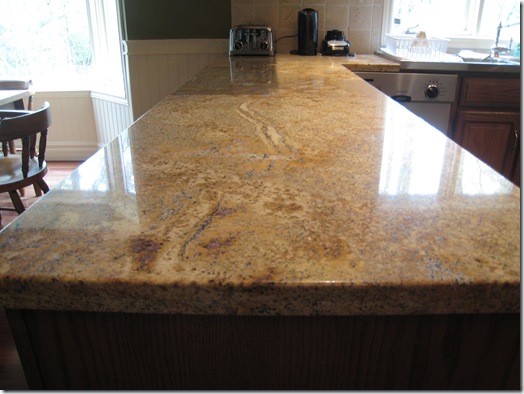 However, I love these non-toxic stainless steel wipes by Method. They work amazing!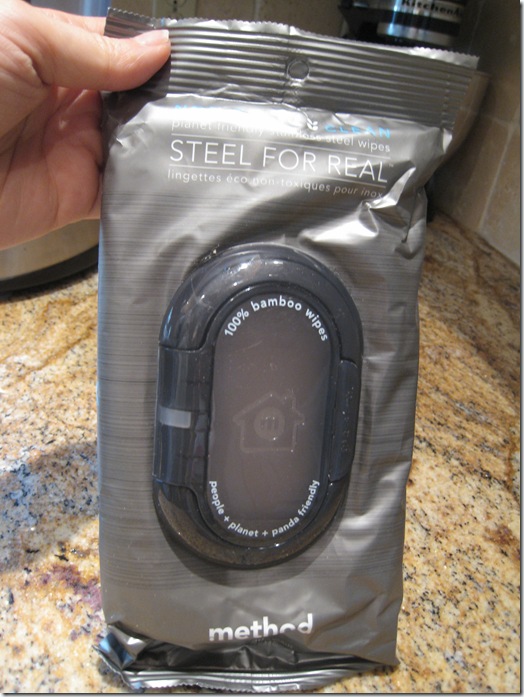 I have tried other brands of wipes out there, but they always left my appliances streaky. These ones leave no streaks and are earth-friendly! I buy method products from Shoppers Drug Mart (they often go on sale too!).
My mid morning snack was a raw granola bar right out of the freezer (SO GOOD!!!!!!!):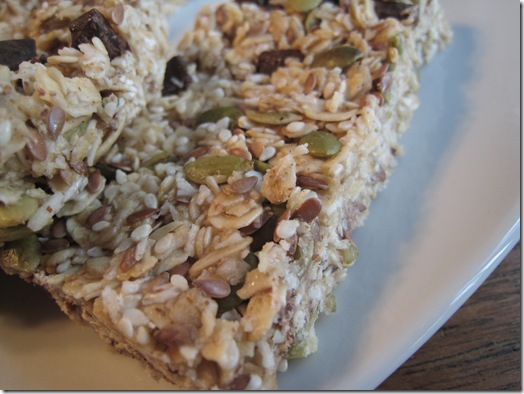 Food processor before using wipes: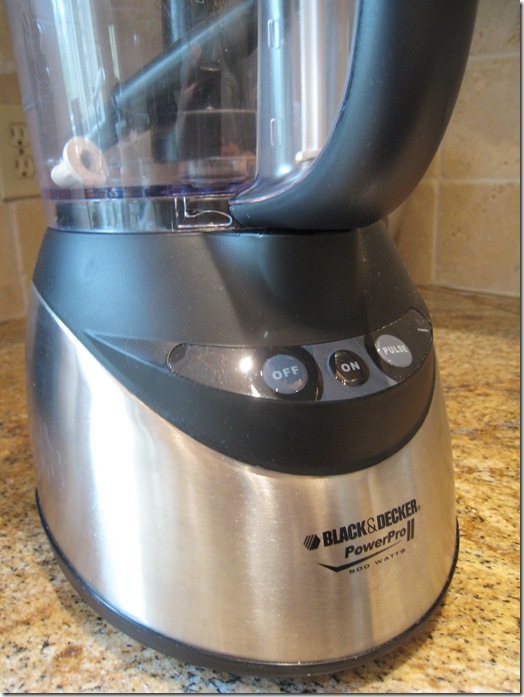 And after: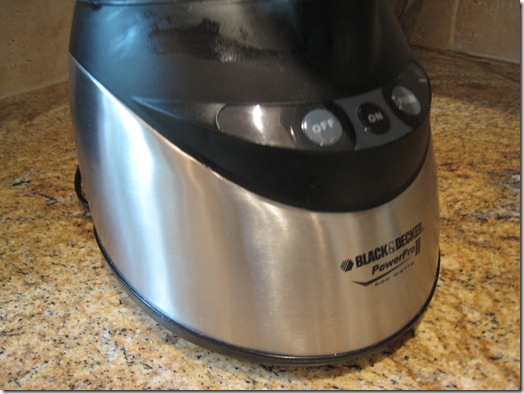 You can't really see it in the pictures but the wipes make the appliances GLOW:
Before…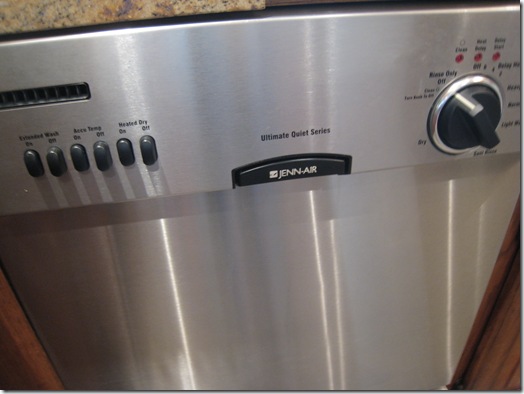 After: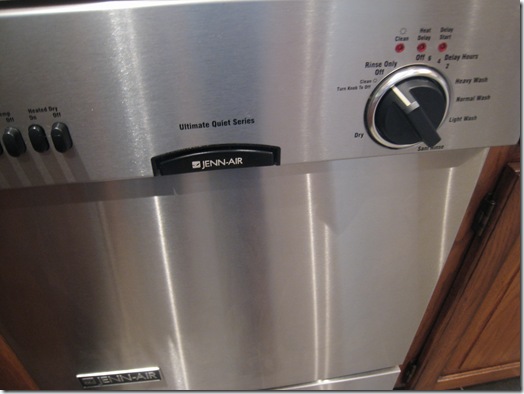 2 after pictures:
I got this dish rack for only $5.98 CAD at Wal Mart!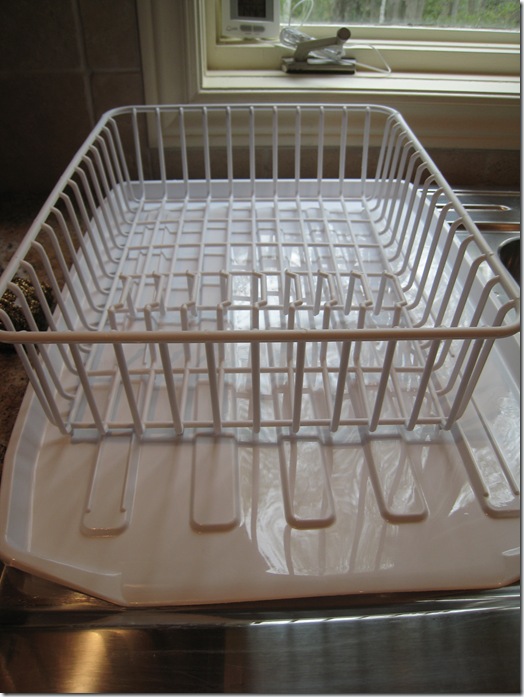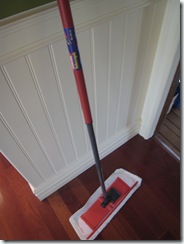 The kitchen cleaning takes me the entire morning. By lunch I was starving and couldn't wait to give my arms a break from the scrubbing.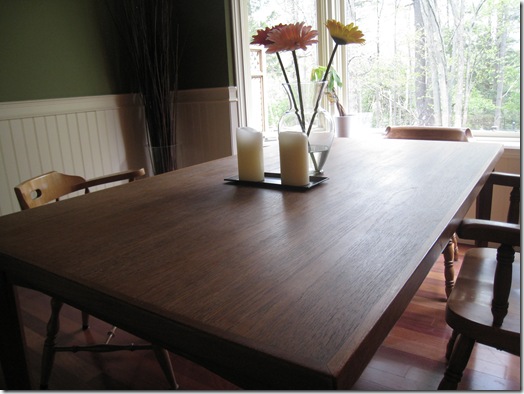 Lunch was leftover Vegan Cheesy Pasta!
To reheat it I simply added a bit of Almond Milk (1 T?) and reheated in the microwave for 1-2 mins. Then I stirred it very well to get it creamy again.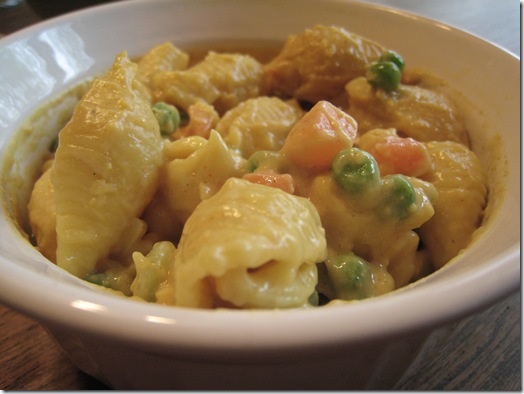 I added 3/4 cup or so of mixed veggies for more nutritional bang.
Along with two Dempster's Procardio Bread slices, an organic granny smith apple, and PC organic white tea: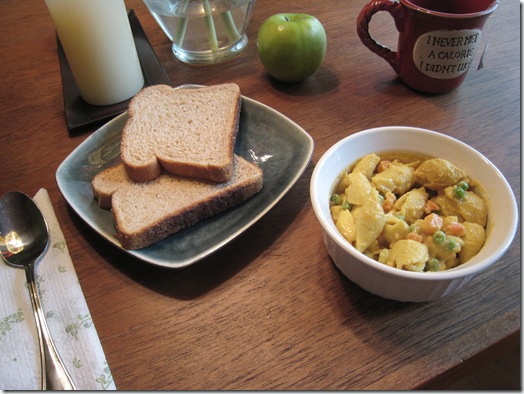 And 2 Belgian chocolate rounds (54% cocoa). A splurge worthy dessert!!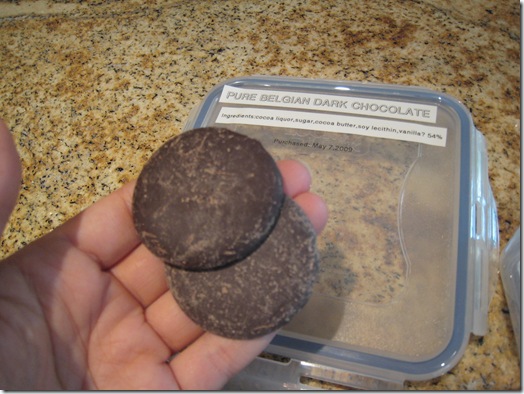 Shop 4 A Cause has an official Auction date!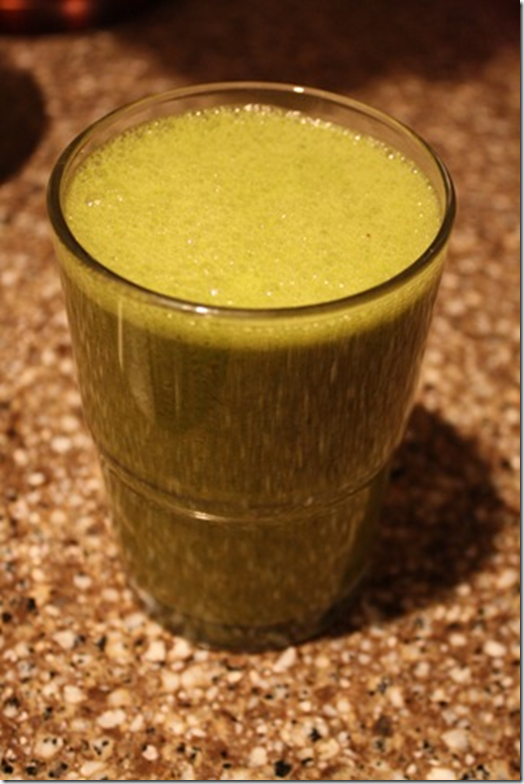 The auction will be held on next Tuesday May 19, 2009
Please mark your calendars and tell your family and friends about this great cause!!!!
If you have a blog, I would really appreciate it if you could give this auction a shout out and let people know about it!
Remember, 100% of the proceeds are going to the Canadian Cancer Society! Every penny you spend will be going to a fabulous cause toward a CURE for CANCER.
Did I mention there are fabulous items up for auction? There are also many other items not included in this slideshow too!
Do you want to donate an item? You still have until Wednesday May 13, 2009 to send me your information! It may seem like junk to you, but it could be someone else's treasure!
On the auction day (May 19th), all of the items will be posted in one post including pictures and the description. It will be a silent auction. In other words, you will email me your bid for the item. The bidding will begin at 8am EST and will go until 11pm EST of the same day. Throughout the entire auction, I will be updating the bids on the page!
During the last 2 hours of the auction (9pm-11pm EST), I will allow you to send me your MAXIMUM bid in addition to your current bid. This way if the bidding gets intense, I will know what your maximum bid is, should you chose to do this. That is optional.
Note: I am checking into tax receipts.
If you have any questions or comments please email me: [email protected]
I am really excited about this and I know it is going to be truly an amazing day!! :) Thank you to each and every one of you for your amazing support.
Note: The auction is open to WORLD WIDE!!! There are tons of items for Canada, US and world wide shipping too!

Today's question: What is your least favourite type of cleaning or housework? And your favourite?
My least favourite is the shower and toilets- no matter how much I do them, I never ever enjoy it! lol.
My most favourite would probably be organizing my closet or vacuuming. I love some nice vacuum streaks in the carpet! :)