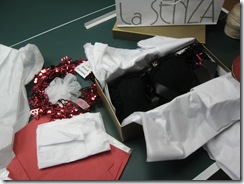 I have been a busy bee today! After I did some more organizing in the kitchen, I put together my friend's stagette gift! I had some fun valentine's day garland leftover so I used that for my inspiration.
I got her some sexy lingerie! All I can say is that her hubby to be is one lucky man!! lol
With the garland wrapped around it and a homemade heart shaped card:

After that I had a pre-workout snack, same as yesterday: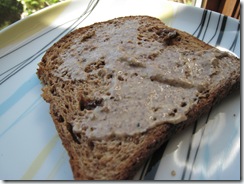 This pre-workout snack REALLY energizes me. I felt on fire today!!! I haven't always been good about having a pre-workout snack, but now that I am seeing the amazing energy benefits I am going to stick with it!
I had lots of energy today so I cranked up my workout!!
I try to always get in a good workout on the days where I will be drinking at night– it helps with the extra empty calories that will likely be consumed in all kinds of excess tonight!!! whaha.
The workout:
Duration: 55 mins.
Speed: 3.9-4.0 mph, incline 15%
Max heart rate: 169 bpm
Avg heart rate: 155 bpm
Feel the burn: 483 kcals
I got off and did a couple reverse planks today! And I decided to make it the BBBC challenge for the weekend. Please excuse the sweat- I was in the middle of my workout and dripping!! EW!! It was an amazing feeling afterwards though. :)

Day 44 + 45 (May 9 + 10):  Let's do some reverse planks this weekend! I did my first one last night and man are they challenging. It is really tough on the arms to keep your body raised high for a long time. To two of them today for as long as you can and two on Sunday!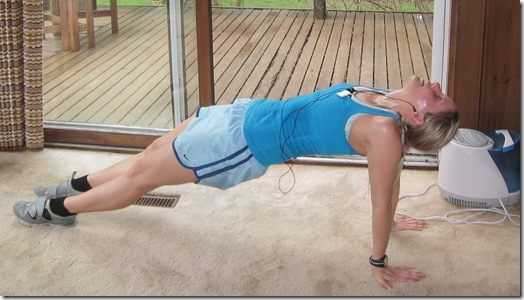 Yea, that is a whole lotta sweaty! I can't believe I'm posting this picture!!! I have no shame, do I?

I was hungry for lunch around 1pm. I knew that I wanted to keep my eating clean all day since I will be drinking tonight, so I tried to make it as green as possible!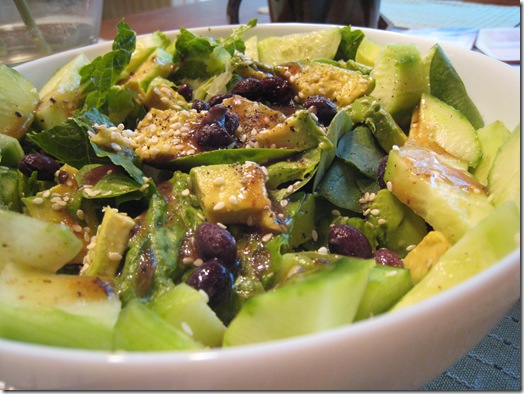 With a flatbread PC bun with non-hydrogenated Becel Olive Oil Margarine and parsley: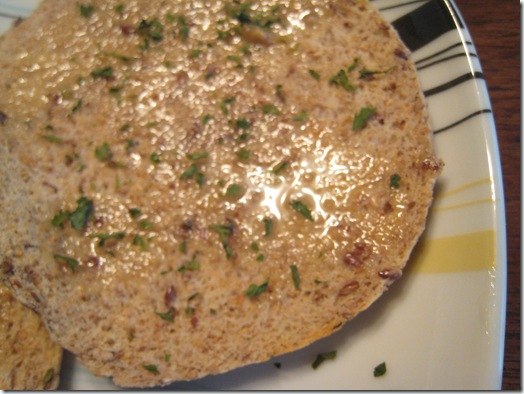 To give you an idea of how HUGE this bowl of salad is, here are the dimensions:
Height: 3 3/4 inches
Width: 7 1/2 inches
BIG, eh!!! :)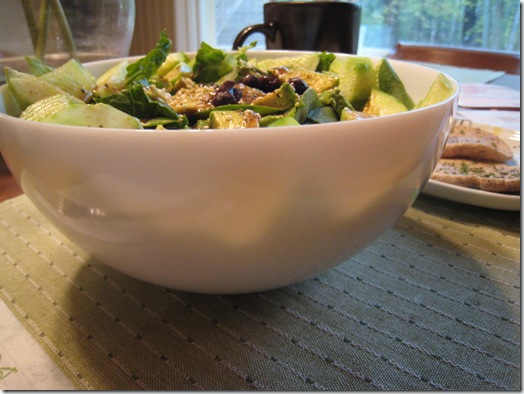 Ingredients:
1 heart of organic romaine lettuce
1 cup baby organic spinach
1/2 avocado
1/2 english cuke
balsamic vinaigrette
sesame seeds
Black beans (trying to use them up!)
With a side of paint chips :)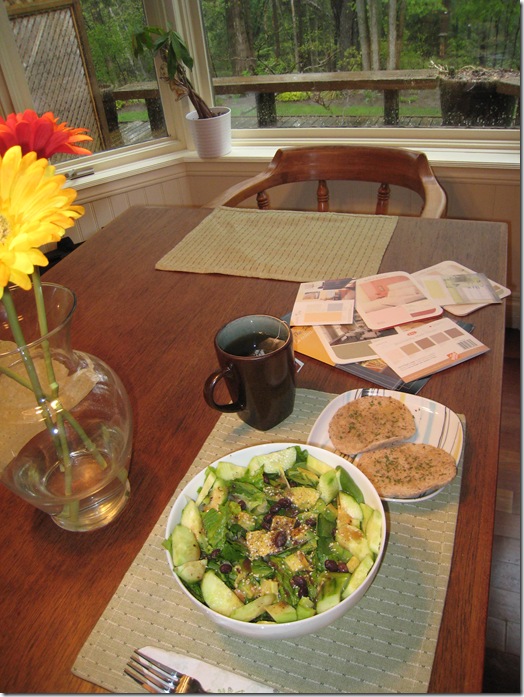 This lunch rocked my socks!!!!!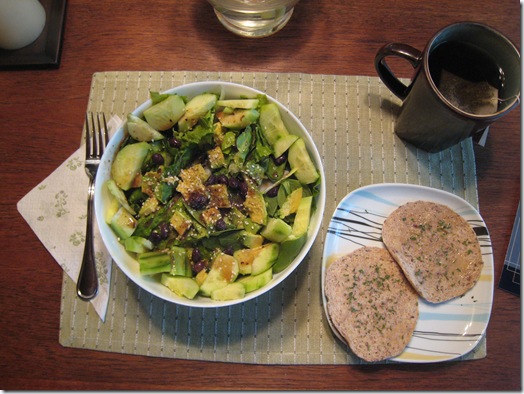 And a new Stash tea: Chocolate mint!!!!!! It was delicious!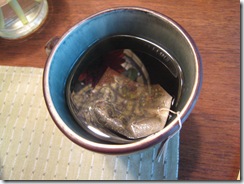 I've got my eye on a raw granola bar for a snack later on!
Good news: I am currently working on some FAQ's to post tonight! Stay tuned :) After that, it is more organizing in the kitchen (pictures to come).
Then I need to decide what to wear tonight!!!!!!!! What does one wear to a drag show in Toronto?? lol. :) I can't wait, it has been so long since I've had a fun girls night!
Today's question: When you will be going out and splurging on food and or drinks, do you try to eat clean and get in a good workout that day? What is your favorite drink at the bar??
Ciao!