Everything about my eats today is green!
We have a huge surplus of organic kale in our house right now! Last night Eric walked in the door with 4 huge bunches of kale!!! Now we have 5 bunches to use up. lol. I really don't know what the poor guy was thinking.
Last night playing with my food: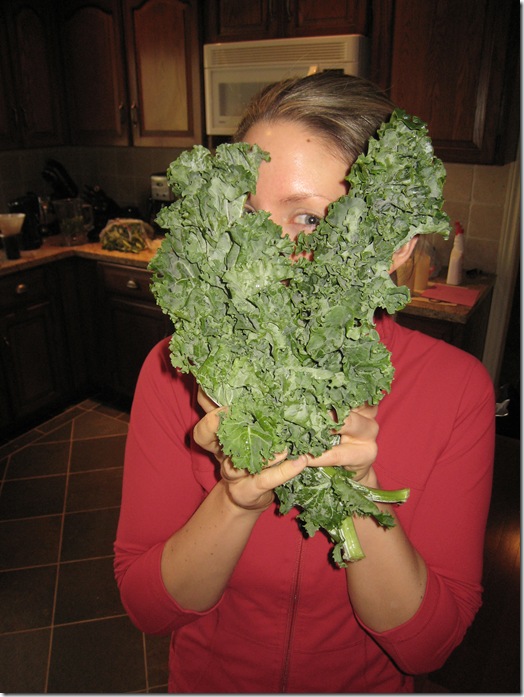 So I decided I am going to have to drink 2 green monsters each day to use it up. Look at how much I used in this morning's GM. It barely fit!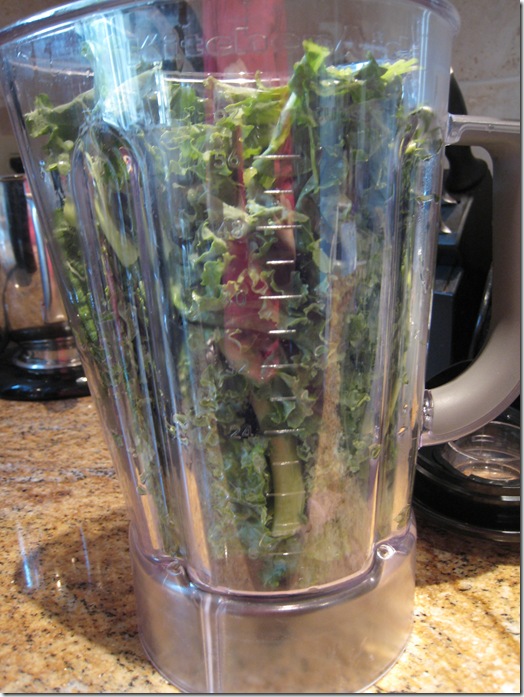 Ingredients:
1/2 serving extra firm tofu
3 huge organic kale leaves
1 T Raw almond butter
1.5 cups unsweetened almond breeze
1 large frozen banana
ice
It made so much I had to put it in a bowl and eat it with a spoon like I saw on KERF the other day.
It was delicious!
I was a bad girl today and ate lunch at my desk! It only occurred to me just now that I used to eat my lunch at my desk while working every single day at my old job. I am thankful now that I can take actual lunch breaks if I want. Today though, I have been in such a good 'groove' that I couldn't be bothered to stop.
My lunch was quick and easy: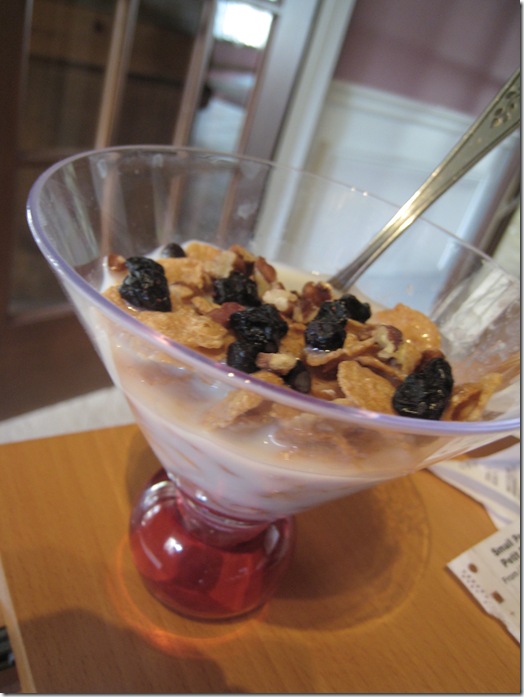 Nature's Path Spelt Cereal with 1 T dried blueberries, 3 T pecans, and Almond Breeze (Original).
An Echinacea Cold Season tea (my nose has been stuffy lately but now I think it is just allergies!) plus a green tea: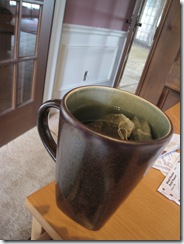 A whole wheat English Muffin with 1/2 avocado, walnuts, and 100% wheat bran for extra fibre: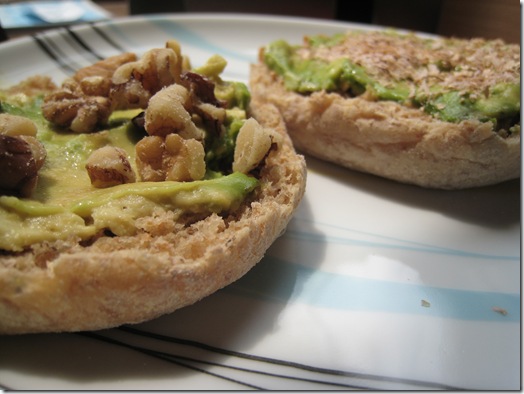 Dessert was a granny smith apple!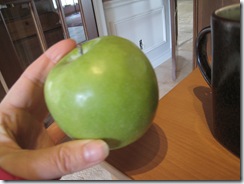 I also have my last Larabar for a snack if I get hungry anytime soon while at my desk.

Wow I had no idea that the lace pant cover up thing a ma bob was going to be such a big hit on this morning's post! :) How dare I post it without saying where I got it from! It is What I Wore afterall, right?
I have a white one and a black one and they are fabulous! They are great for low rise jeans when you don't want any skin showing on your back. I love dressing up my Lulu's with a bit of lace too!
I got them from an Ontario store called Jean Machine. I love the black one over jeans. I find it is quite slimming and pulls everything in together! They are great if your shirt is short.
I threw on a red top for these pictures because I love the red and black together: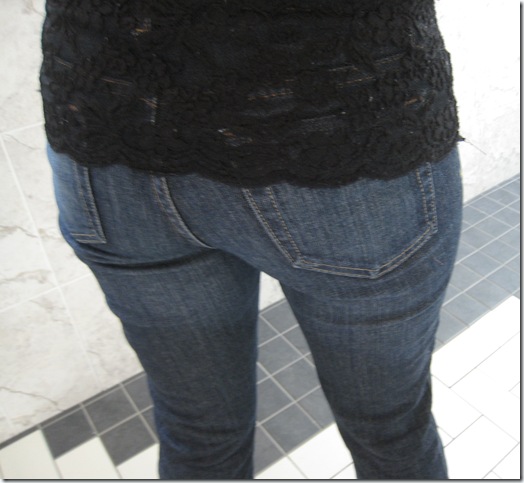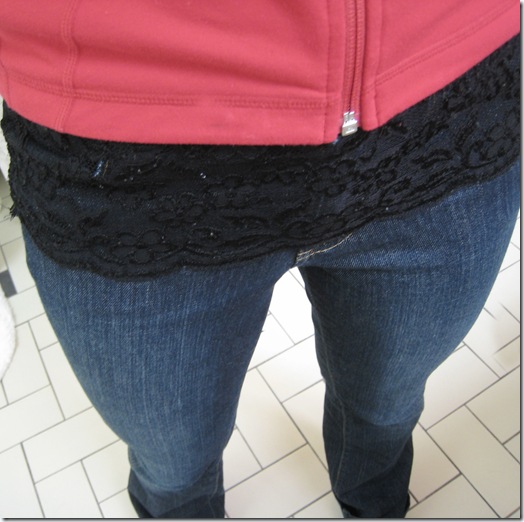 What should we call this lace pant cover up thing a ma bob, anyways??
I would suggest looking for these at your local jean store! They have them in every colour of the rainbow at Jean Machine!
See you tonight for more fashion fun…
I am just in a fashion kinda mood today, what can I say! Tonight I will be talking about spring/summer trends.
Today's question: What is your all time favourite accessory?
I would say one of my favourites is a flashy hand bag!! I have my eye on the Coach hand bag in the Shop 4 A Cause auction!!!! lol.