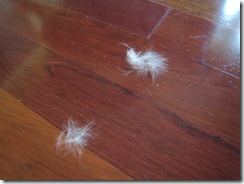 Fur is flying in our house this morning! Man, some of the battles these cats have is unreal. All three of them are male so I guess they are fighting for dominance and territory. Yeesh. And I thought the dust was enough to clean up!
I had a good 8 hours of sleep last night and I feel back to my old self. Sometimes I find when I don't get enough sleep I am more emotional (like yesterday). It's funny how sleep affects every part of our body and mind!
So yesterday, while I was doing a 'little' grocery shop for our birthday dinner, I decided to get some tofu. I have always been scared of tofu since I had a bad experience with it in stir-frys many years ago. I hadn't bought it since!
But I decided that I need to try some tofu recipes seeing as I am following a vegan diet now. Tofu is a great way to get some extra protein. My new cookbook, Eat Drink & Be Vegan, has a bunch of awesome looking tofu recipes that I can't wait to try!
So today I decided to do the unthinkable. I added tofu to my green monster!
Here is the President's Choice Extra Firm Tofu.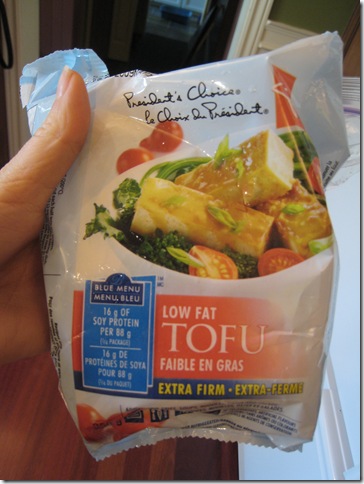 It has a whopping 16 grams of protein per 88 gram serving! It is also low fat, low calorie, low sodium, and has a little iron and calcium in there.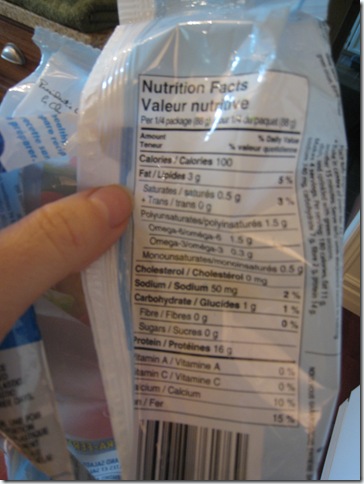 I bought this variety because it was the highest in protein out of all of the tofu varieties- by a landslide!
I decided to add 1/2 of a serving since I was unsure what it would taste like.
Here is my half serving– as you can see 44 grams is not much. Eight grams of protein packed into that tiny serving!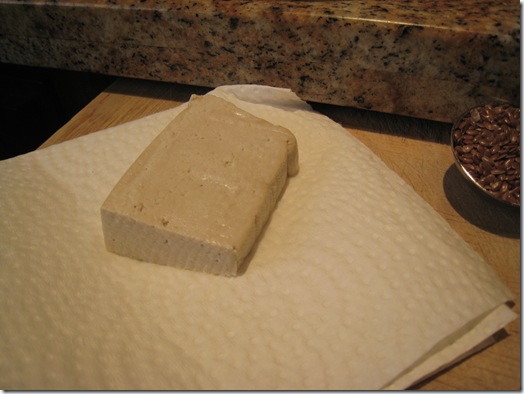 The tablespoon of flax is next to it if you are wondering about the actual size. I would estimate it was about 2" x 2.5" for my half serving.
My ingredients (plus 1/2 a frozen banana not shown):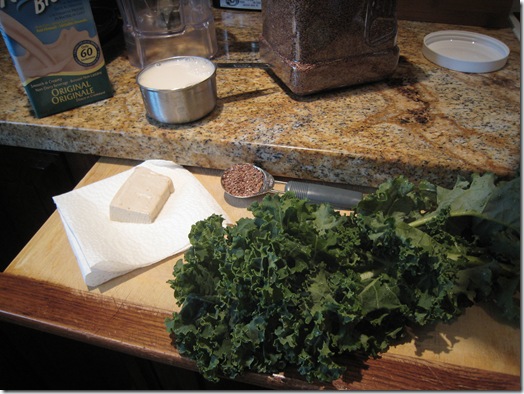 1 Cup original almond breeze
1/2 serving extra firm tofu
1 T flax
2 large organic kale leaves
1/2 frozen banana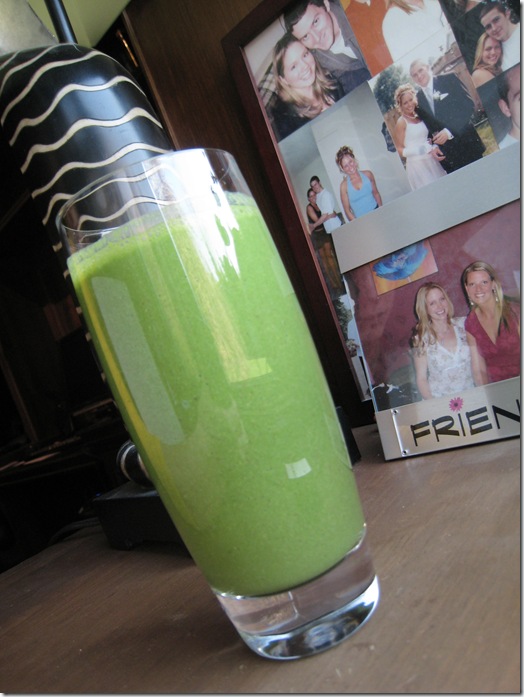 The taste?
O-M-G. This was maybe one of the BEST green monsters I have ever made!!! I honestly can't believe that I waited so long to try tofu in my GM!
The taste was sweet and silky which was a bit surprising because 'they say' you are supposed to use silken tofu for smoothies. But this extra firm stuff seemed to work wonderfully- good to know!
I was just blown away by this combination. I will 100% be using tofu in my smoothies from now on! It will be interesting to see how long it holds me over compared to without the extra protein.
And now for the reveal…what was in that box???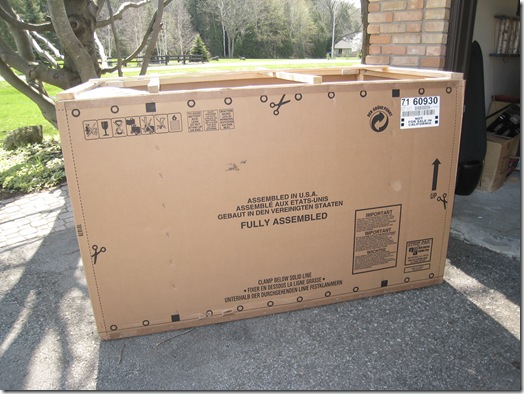 My mom and stepdad had planned on buying us our first couch for a house warming gift when they were down here about a month ago. But since they discovered that we are not ready to buy furniture yet (we want to have our colours decided and all that jazz first), they decided that it would be a wonderful idea to buy us something else.
A ride on mower.
When they told us while they were visiting last week we were so thankful- we have over 2 acres of property and it takes a good 6 hours to mow with a push mower!! We got a great deal on it too- the store was having a big blow out sale the day we went. We saved about $1,000!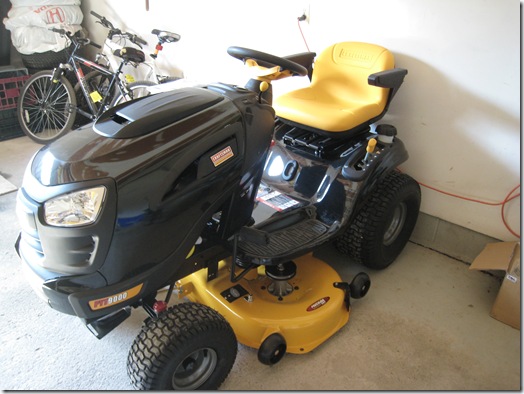 I admit I was not happy about buying one of these because of my environmental concerns, but with 2 acres we really didn't have many options.
I will be out there, with my ipod and beer mug, twice monthly! :) I will probably be able to do our whole yard in just over an hour.

Day 41 (May 6th): It is time to do some side crunches and some jack crunches! These moves are excellent for 'love handles'. I just discovered these 'jack' crunches last night and boy do they work! Do 3 sets of side crunches and 2 sets of jack crunches.
I've gotta get cracking here! It is supposed to be another hot and sunny day so I may try to get outside for my workout after I get my work done.
Enjoy your hump-day!!! :) I hope you have a happy, healthy, and rocking day.
Today's question: Do you eat tofu? How do you eat it?

"I long to accomplish a great and noble tasks, but it is my chief duty to accomplish humble tasks as though they were great and noble. The world is moved along, not only by the mighty shoves of its heroes, but also by the aggregate of the tiny pushes of each honest worker."
~Helen Keller