Look who I found sleeping on the scrap reno cloths??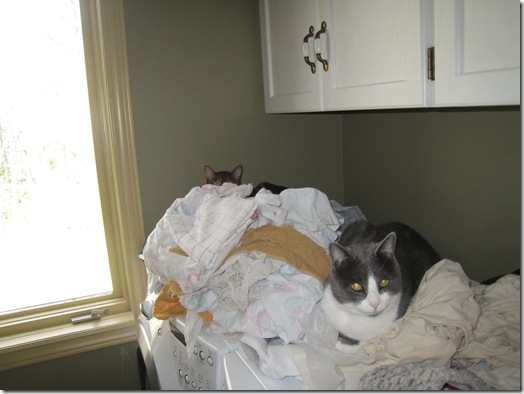 The third cat, Clancy, was sleeping underneath some drop sheets on the floor. That crazy cat!
Sketchie can't stop cleaning them both. I think they find it annoying after a while. lol.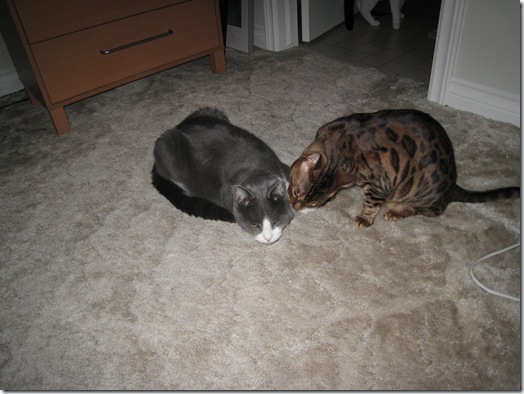 I think we worked my brother too hard yesterday. lol.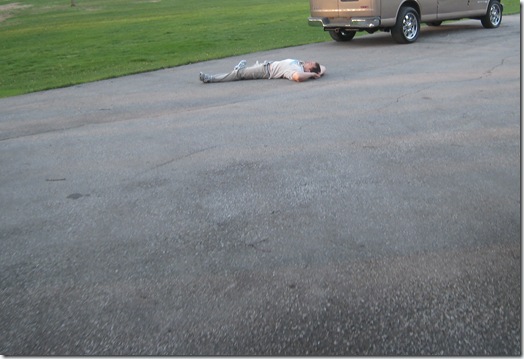 He worked from 8:30am til about 1am. Now that's what I'm talking about! We were up late again last night. Drill drill drill.
We treat him pretty good though, I'd say. :)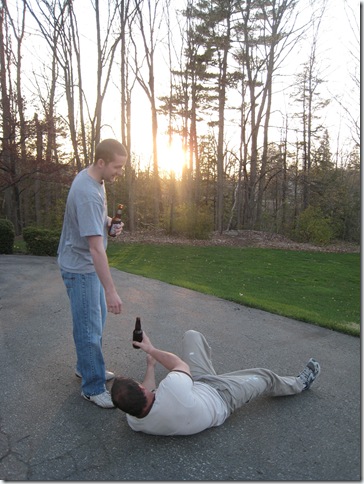 Look how green that lawn is!

Well if I was drained in yesterday's workout because of lack of fuel, today I was drained because of lack of sleep! I only got about 6 hours max last night so I was really feeling sluggish on the treadmill this morning. I didn't hit my 'stride' until 25 minutes! I hate when that happens. I kept turning the music up louder, and louder, and louder. lol.
Workout stats:
Duration: 50 mins
3.6 mph, incline 15% (max)
Max heart rate: 162 bpm
Avg heart rate: 145 bpm
Feel the burn: 424 kcals
Do you hold onto cardio equipment when you workout? You might want to re-think holding onto the cardio machine after you read this!
I did a little experiment today!
My heart rate was holding stead around 160 bpm (speed 3.6, incline 15%). I decided to hold onto the bar on the treadmill to see how much my heart beat dropped.
It dropped a whopping 30 beats per minute!!! Down to 130 bpm. WOW! Think about that next time you want to hold on.
To get the same amount of drop, I had to decrease my incline by 8%! I decreased the incline to 7% instead of 15% and it was around 130 bpm.
BBBC– If you are looking for the BBBC updates I am just posting them on the BBBC page right now- don't worry they will still be there each day!

We also got a special delivery today!
Any guesses???
Later today I am going to try one of the vegan cupcake recipes for our celebration dinner tonight! Today is going to be crazy busy I hope I can get it all done.
Have a lovely day! :D