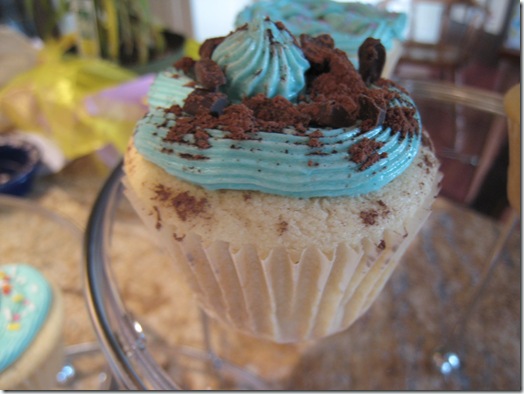 Did I ever have fun making my first batch of vegan cupcakes!!!
Honestly, I have never been confident in the cupcake department. Mostly because I never knew how to decorate them.
Vegan Cupcakes Take Over The World (or more briefly known as VCTOTW by my cupcake peeps) changed my life today.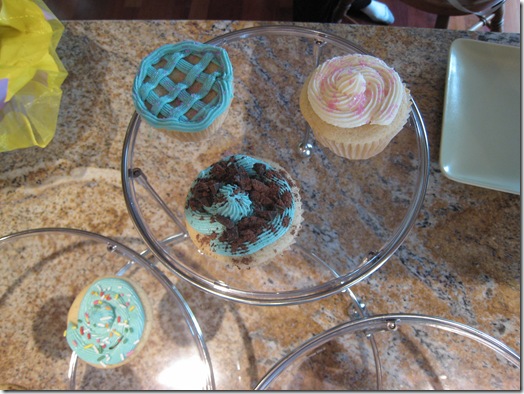 Yes, I am a new girl. You can call me cupcake now. Because it's all I can see myself making for a long time.
Did I mention they were vegan– and healthy cupcakes?
I am already thinking about some Glo cupcakes!
Ok, I had one little, tiny quip about this book, if I am to be 100% honest with you.
I don't like that the book doesn't open- and stay open– on its' own. If you are a cook, you know how crucial this one point is when following a recipe in the kitchen! I had to tuck it under my tea box for crying out loud.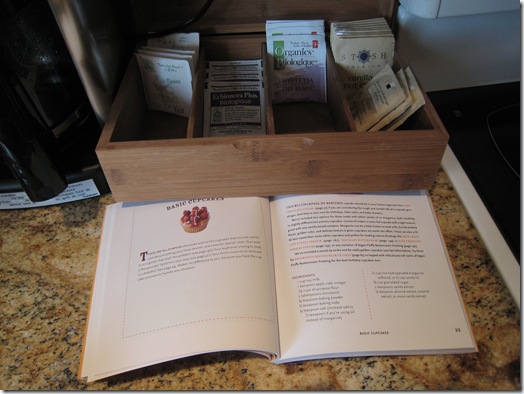 Ok, quip no. 2.
At times, half of the recipe (e.g., ingredients) is on one page and the other half (e.g., directions) is on the back page. Major cookbook faux pas, no?? Not only could I not keep the book open, but I had to keep flipping back and forth, back and forth, many times. This is not easy when the fingers get sticky too!
It feels really good to get that out. :)
I think what I am going to end up doing is photocopying my most used recipes and just keep the book for inspiration and perty pictures.
Don't get me wrong though folks. This book delivers. As in- best tasting cupcakes ever– delivers.
I felt like a celebrity chef tonight. I was just starting to decorate my cupcakes and all our family arrived. Everyone was watching me and oooohing and awwwing.
hahaha…I'm sorry that was lame. But it was fun because I am usually all alone in the kitchen all day long! Just me and my singing. :D
I had fun thinking of toppings for my cupcakes, which by the way were the traditional vanilla cupcake recipe from the book. Gotta start simple, right?
I also made the traditional buttercream frosting complete with nonhydrogenated margarine!
Today was a crazy day. I admit, it was one of those days. Does anyone else ever have those days where they just have mini freak outs all day long?! Please say it's not just me!
Once and a while, I have these days where nothing is right. My shirt isn't right, my hair isn't right, my day isn't right, and I'm not right.
What the heck!
Nothing was going right today and I found myself in tears while driving in the car. Eric and I had a spat this morning about some reno issues and I was just feeling blah. I literally said to myself 'Ange get over it'. Once I said that it put things into perspective for me. I hate when I get worked up about small things- don't sweat the small stuff right?

Dinner was fun. :) On the menu was a delicious spinach, walnut, cranberry, pepper, and tomato salad along with angus beef burgers and Money's gardenburgers.
I will be doing a review on those amazing looking flatbread buns soon by the way!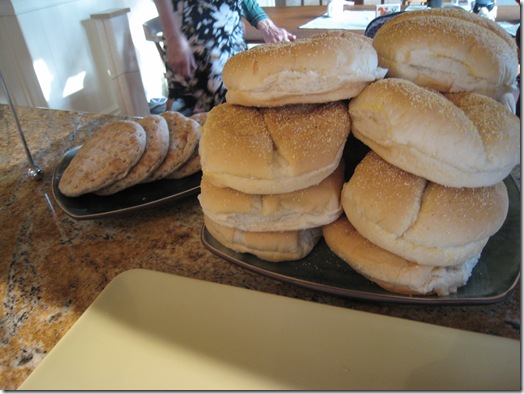 The handsome cook: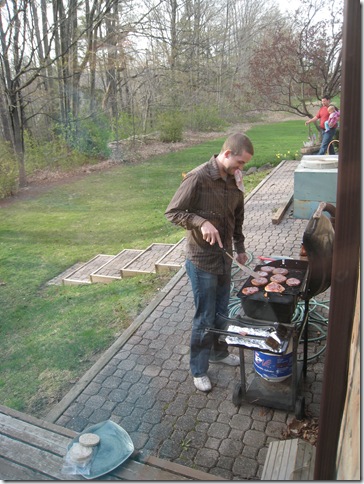 Happy birthday and Happy Mother's Day!
Look who I found INSIDE the duvet comforter on the laundry room floor!!!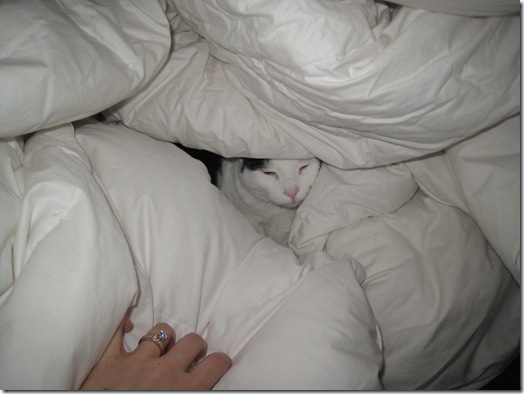 bawhahaha!!!!
Well, I am beat and we still have a mountain of dishes to clean up- and hopefully an episode of 24 to end the day! Ok, I have to get this off my chest- I have a huge crush on Mr. Bauer!! Don't tell Eric. :)
Thanks for your patience with my scattered blogging the past 2 days. Family always comes before blogging of course, I'm sure you understand.
Regular scheduling resumes tomorrow!
And yes, I will finally be revealing what was in that box! And no, it's not a giant cat- but close! I will also be trying tofu in my green monster tomorrow AM- eek!!! It's super high in protein (16 grams per serving) so I decided to live life on the wild side today while grocery shopping. It should be interesting!