YUM.
Lunch today was off the hook!
Hi, my name is Angela and I am an English Muffin addict.
With some leftover 'Everything but the kitchen sink' lentil and split pea soup:
Meow.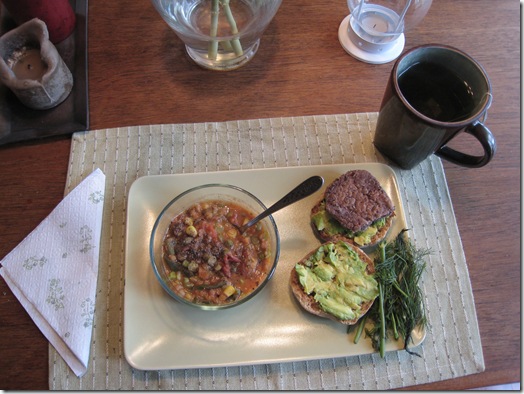 Homemade Black Bean Burger:
Whole wheat english muffin
1/2 avocado
bunch of fresh dill (still using this up!)
1 homemade black bean patty
For dessert, I had one of my raw Chocolate Chip Cookie balls.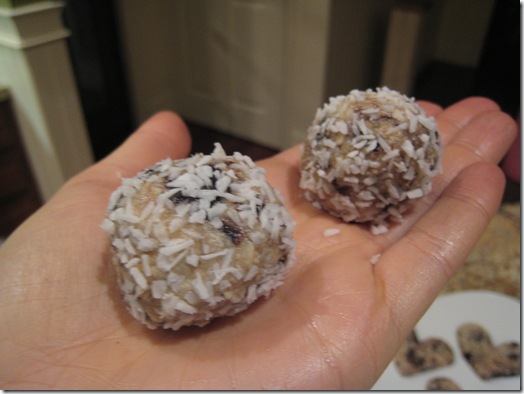 They seriously got BETTER the next day. You need to make these, I'm telling you! :D
My day has been going along very well and I have made a lot of progress today with Glo Bakery stuff. The renos are going well too. The water softener is now installed after about 4 hours of work. My brother Chris has done all the drywall, patched all the holes back up, and installed the potlights. Things are looking awesome! :)
MY MIL and DIL's cats are here this week too and Sketchie is in cat buddy heaven!!  All 3 cats LOVE each other. Look who I found UNDER my bed!!!! What the heck!? lol.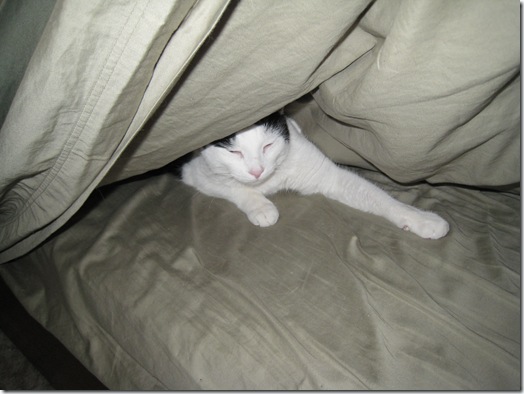 Sketchie in 7th heaven: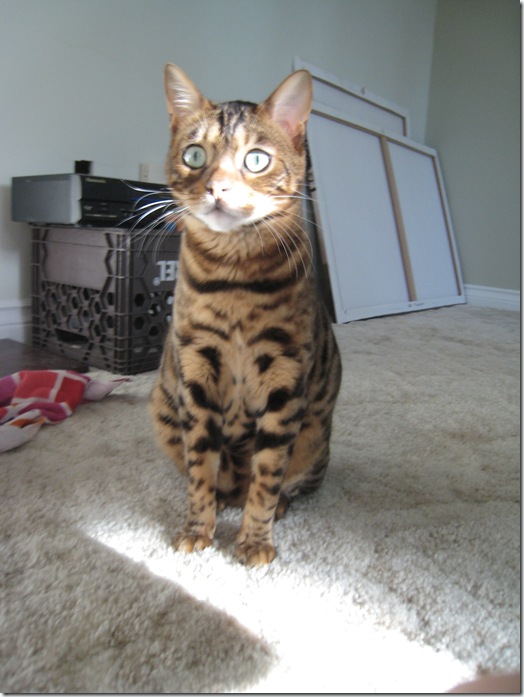 Let's just say our house is like a 3 ring circus this week! haha.
However, by far the most most exciting part of my day was these two gems: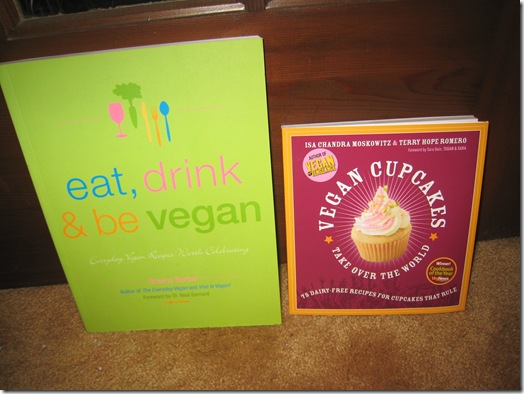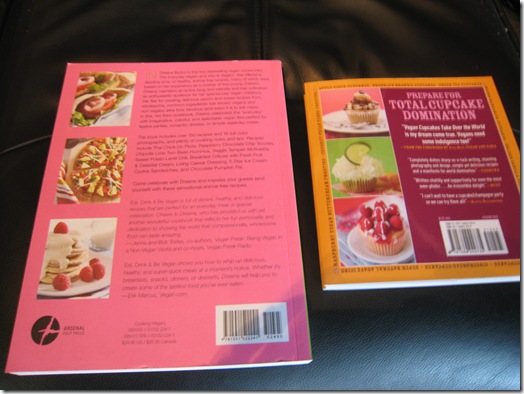 To be fair, I did use a gift card that I have for Chapters bookstore (thanks mom!). :) I have been wanting to buy these books for AGES now and I am so excited to try out the recipes!!!
I am also eyeing, Ani's Raw Food Desserts, but I didn't have enough to get all 3 today! I will put that on my birthday list. :)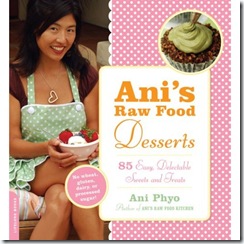 Does anyone have any of these books? If so what is your favourite recipe? I am so excited to finally try the Super Charge me cookies that Jenna has been raving about for months!
I got 2 quotes today for my marketing materials. One word- EXPENSIVE! The quotes were much more than I was hoping so I am going to keep looking and exploring my options. I want to do this cool green metallic foil on my business cards and I can't figure it out on print100.com.
I have big plans coming up on Oh She Glows! The ideas are oozing out of me and I just need to find the time to do it all. An upcoming project is an OSG Discussion forum! Eric is going to help me with this soon. It is going to be a lot of work, but I think it will be so worth it!
Today's question: Do you think you would benefit from having a forum on OSG where you could post health, fitness, nutrition, beauty, fashion, etc questions to myself and other readers? As well as share recipes and other ideas with readers?

Happiness is nothing more than good health and a bad memory.