I was up and at 'em this morning at the crack of dawn. My brother is here doing renos today and tomorrow so I had to be off the treadmill before the dust started to fly!
Since I was in a rush, I opted to have breakfast after my workout. Big mistake! I was really dwindling throughout my workout because my glycogen stores were low. Last night while we were watching 24, I walked on the treadmill for about 1 hour and then went straight to bed. So when I got up to workout this morning my stores were probably really depleted! I almost had to get off the treadmill and go eat!
Anyways I made it through, but I won't be doing that again unless I feel especially energetic.
Workout stats:
Duration: 46 mins.
Incline: 15% (max), speed: 3.6 mph
Max heart rate: 163 bpm
Avg heart rate: 144 bpm
Feel the burn: 358 kcals
It was a great workout!! I was sweaty, sweaty, sweaty!
Then I rushed to shower and get ready. I finally had my breakfast around 9am and I was starving!!!

I started with a green monster: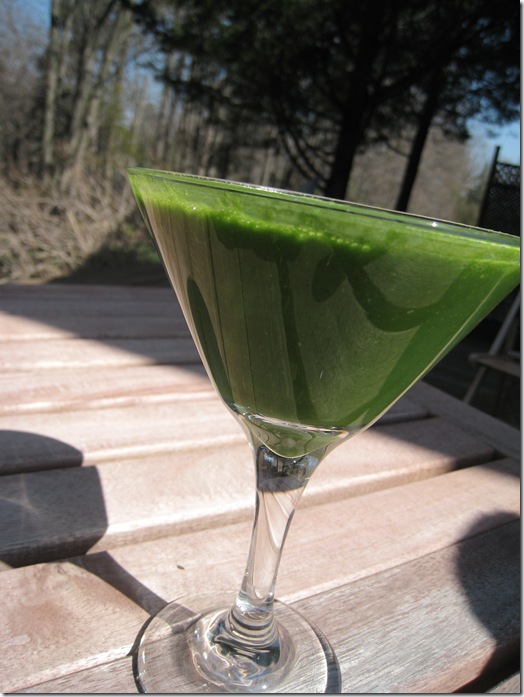 1 T raw almond butter
3 organic kale leaves
1 cup unsweetened almond breeze
flax
organic peppermint tea
1/3 ripe banana
And then I had my new obsession- a Whole Wheat English Muffin!
Anyone recognize someone in the picture? ;)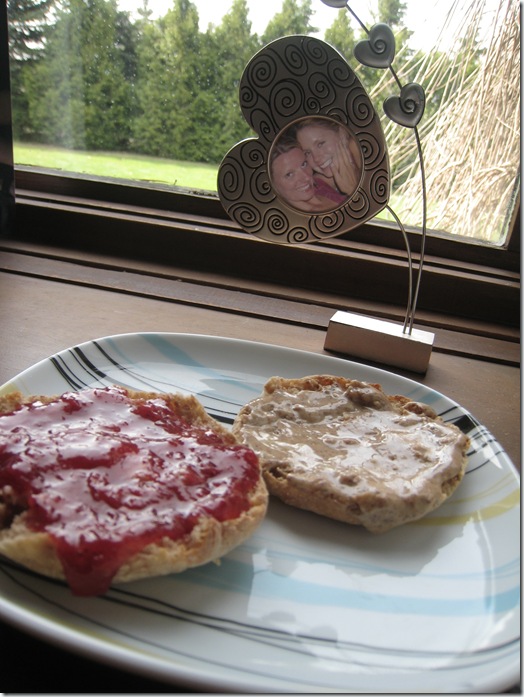 I was a naughty girl yesterday at the supermarket!
I haven't bought any almond butter for a LONG time. Maybe 4 months!?!?
Anyways, it was on sale $2 OFF!!! So I had to get some! A girl's gotta live sometimes, right? :)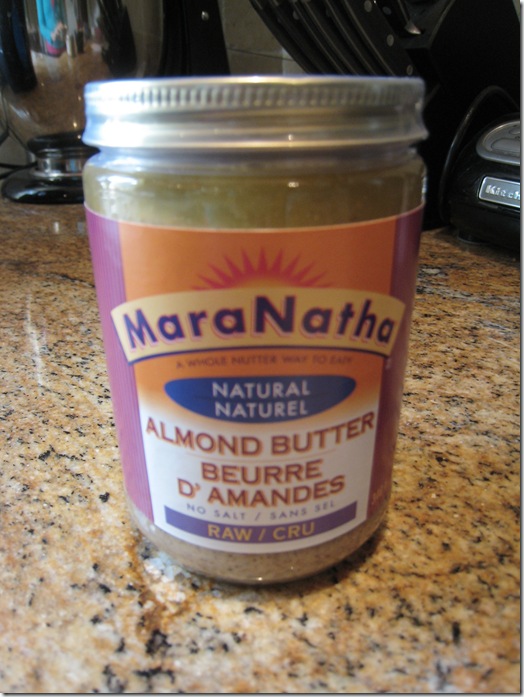 And oh my gawd was it ever good.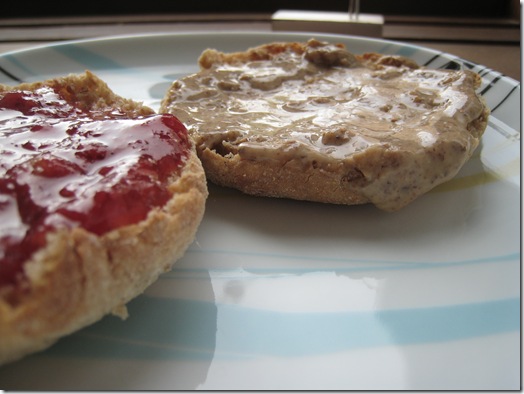 Now I am off to do a bunch of work stuff on the road today! I am also meeting with someone about marketing materials for GB. More on that later!
The next couple of days are going to be a bit mixed up, and here's why:
Renos going on Monday/Tuesday
My MIL and DIL are staying here this week, starting this afternoon
Tomorrow night Eric and I are hosting dinner for our family to celebrate DIL's birthday and mother's day
This house is going to be a bit chaotic and I am trying to stay calm about the reno mess! I was mopping and scrubbing last night, and then I realized the floor is going to be a mess again today. So hard to keep up with!!
Enjoy your day!!! :D