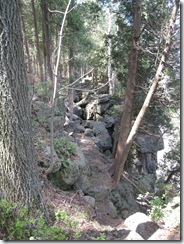 I am currently typing this blog outside on the deck- it is glorious out! We had another fun hike today. This time at a conservation park that I had never been to and Eric hadn't been since he was a wee young lad! :)
The weather today was just picture perfect and we wanted to soak up every last bit of warm sun as we could.
I have to admit, coming to the conclusion this week that I may never be able to run as much as I want has been hard. I think in my previous post, I said 'I may never be a runner', but a Kudret quickly pointed out the following for me:
I think you shouldn't believe that you'll "never be a runner" because everytime you get on that treadmill and run a mile or more–guess what: you are running! Don't diminish your accomplishments for some view you have of running that overlooks your own accomplishments.
Wow….heck yea! :) I swear I have the smartest readers around! I totally agree with you Kudret. I may never be the runner that I envisioned in my mind, but I can still enjoy what running I can do, even if it is only every now and then.
It has also challenged me to find new activities that I enjoy. And what I am finding out is that I enjoy many things besides running- especially hiking!
We left around 11:30am for the park today.
Today I made up for yesterday's lack of snacks and H2o:
My heart rate was crazy slow while hiking!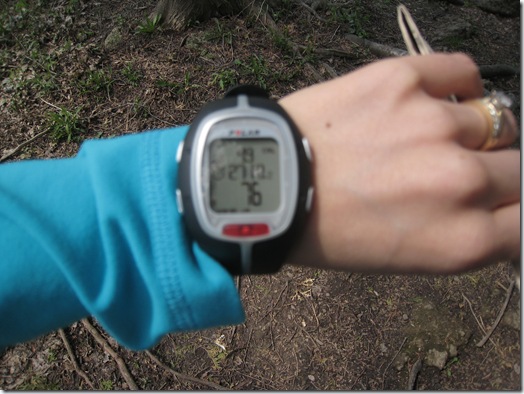 This conservation park had the best views yet!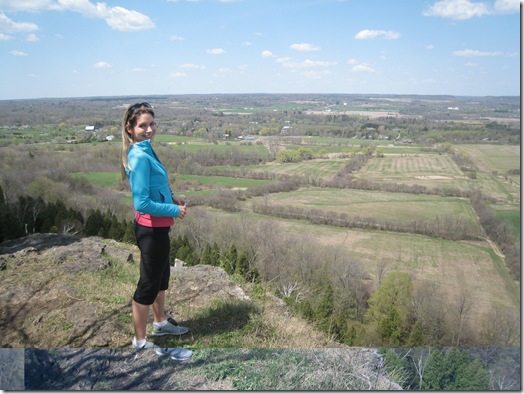 And tons of scary cliffs:
YUM. The trail mix (raw almond + dried blueberries) held us over til lunch at 3pm!! We didn't even need the apple or Larabar.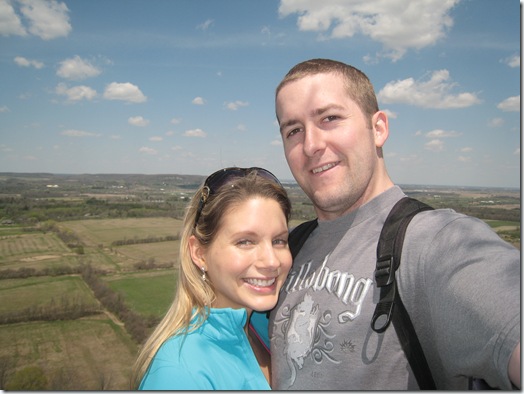 I love this pic with the sun coming in:
We hiked just under 2.5 miles today and it took us about 1 hour.
Everything but the kitchen sink soup
Last night I walked into the kitchen, opened the fridge, and pulled out everything that needed to be used up. I hate throwing out food, so 1-2 times a week I try to evaluate what needs to be used and base our dinner around it.
Last night dinner centered around a can of reduced-sodium tomato soup. This is what I pulled out of the fridge to be used up: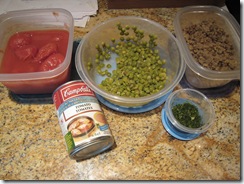 *Canned tomatoes
* Split peas
* Lentils
* fresh dill
Into the pot everything went, plus 1 cup of unsweetened almond breeze, spinach, and frozen veggies:
  Stir, stir, stir: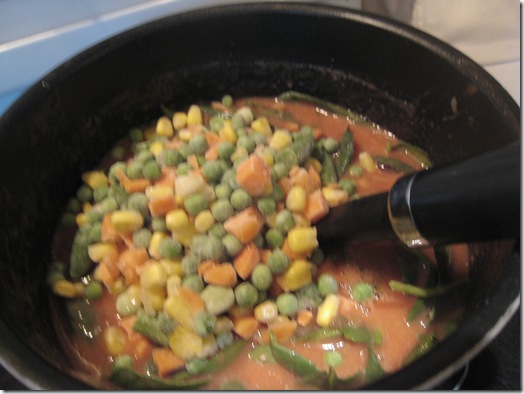 I also made homemade dipping sticks with a whole wheat wrap.
I took a paper towel and spread a tiny bit of olive oil margarine on it and then 'based' the sticks. Then I sprinkled paprika over them. I cooked them under the broiler for just a few minutes on low (they burn quick!):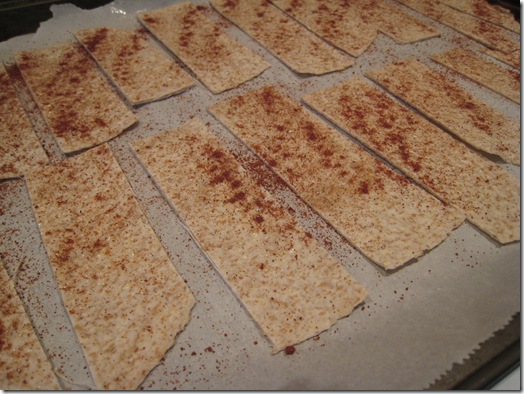 I served them with ranch dressing and they were SO good. I urge you to make these! So easy and quite fancy smancy, wouldn't you say? :D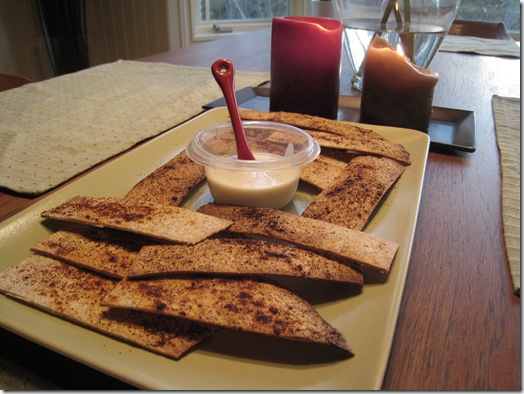 This soup turned out so so so good. I was so impressed with it! You won't believe how many bowls I had…
One…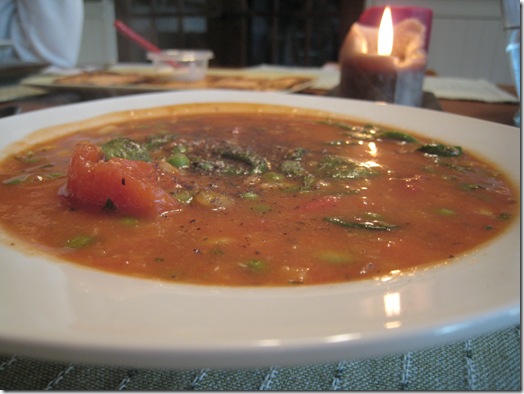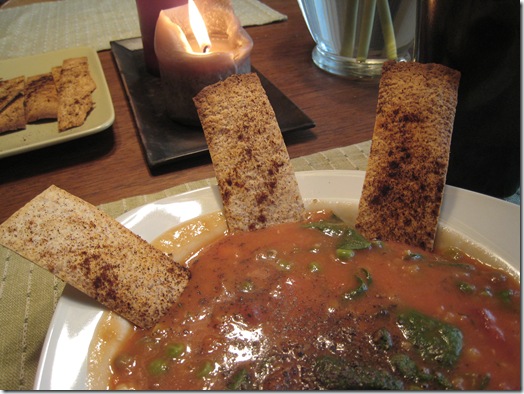 Two…and three:
It was that good! I kept going back for more and Eric was like, "Are you sure your stomach isn't going to explode??" lol. Sometimes a gal's just gotta out eat her man, right ladies??
Ok, time to get back to work! We're working on the yard now (weeding- boo!). Tonight I am hoping to order the business cards and finish organizing the kitchen bakery stuff.
Hope you are enjoying a lovely day!!