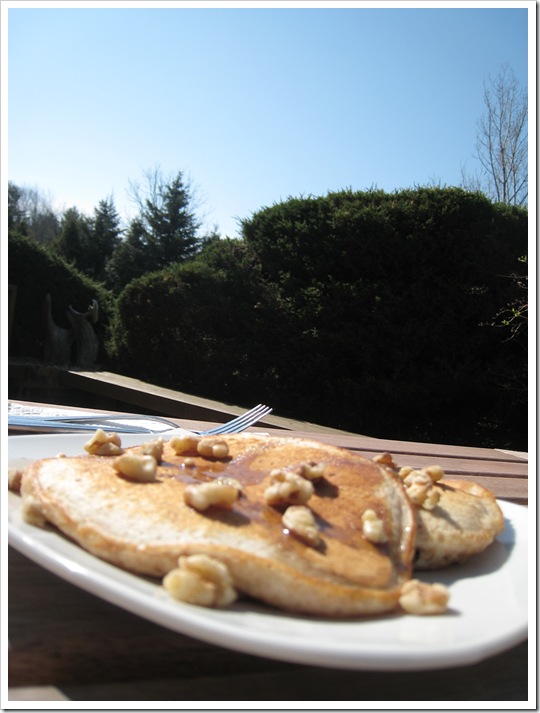 This is one of the best Sunday mornings we have had all year.
I got 9 hours of sleep
I awoke to beautiful clear skies
Warm temperature
Birds singing (not annoying because I got my sleep this time!)
What better morning for some healthy whole wheat vegan pancakes?
My plate: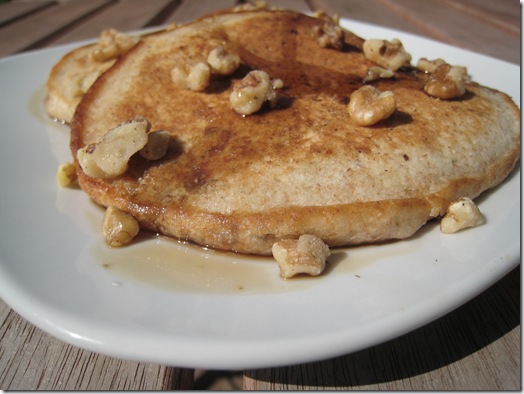 I got the recipe from here and followed it mostly, except I added more Almond Milk and 2 handfuls of unsweetened coconut. I also added dried blueberries to some pancakes and dark chocolate to others. Then I topped it with real Canadian Maple Syrup and walnuts!
The taste?
These pancakes were WONDERFUL!!! Oh my gosh I can't even begin to describe how good they were. Remember if you don't have an egg replacer (or care to use one) just add 1 egg- easy as pie! :)
Eric's plate: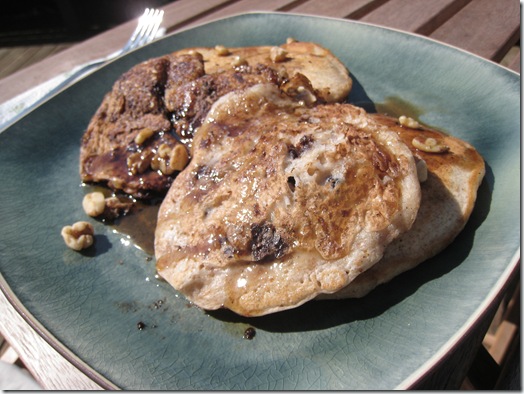 Amazing real maple syrup: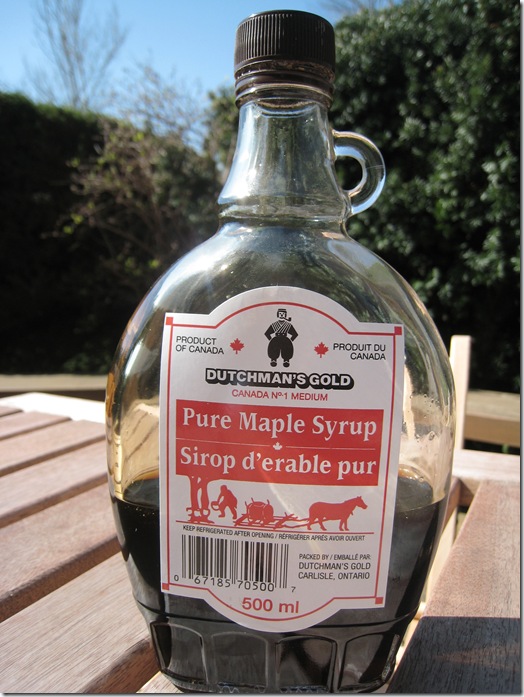 Of course I had a GM to go with it! In my fancy pants glass.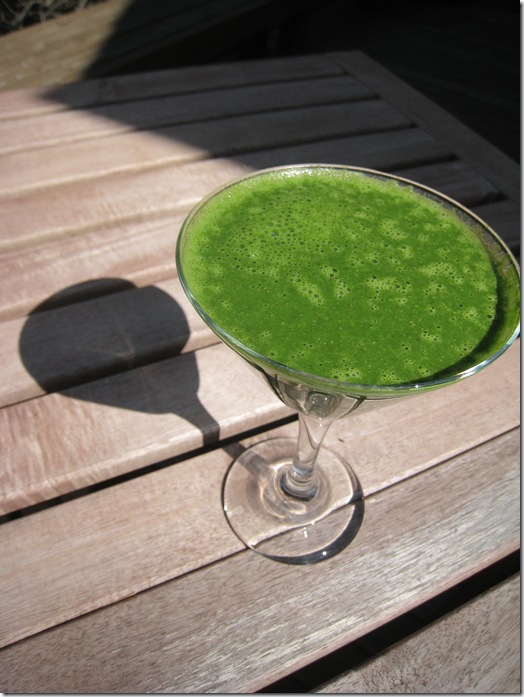 Daffodils everywhere! :D I think they are good luck because the Ontario Cancer Society's symbol is the Daffodil. :)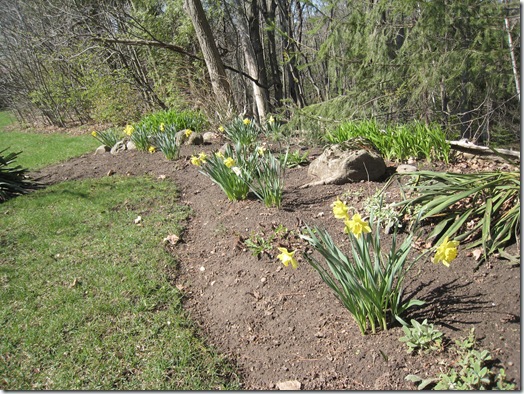 Such a beautiful morning!
Eric and I are going to try to spend most of the day outside today and soak it all up!
On the outdoor agenda:
Biking in a NEW conservation park?
Gardening/yard work
Some indoor stuff I need to get done are ordering my business cards/stickers, finishing organizing the kitchen/putting away, and of course cleaning and laundry! I also am meeting a friend this afternoon for tea. Should be a good day!
I know I promised that dinner recipe from last night- don't worry it is coming up this afternoon! Also don't forget to watch the Shop 4 A Cause Slideshow if you haven't already.
Also, be sure to check out Leah's BSI this week! I LOVE the secret ingredient this week!
Enjoy your Sunday!! :)