Being in nature makes me happy. As a fellow Taurus, I am truly an earth lover. I feel grounded when I am outdoors and enjoying nature.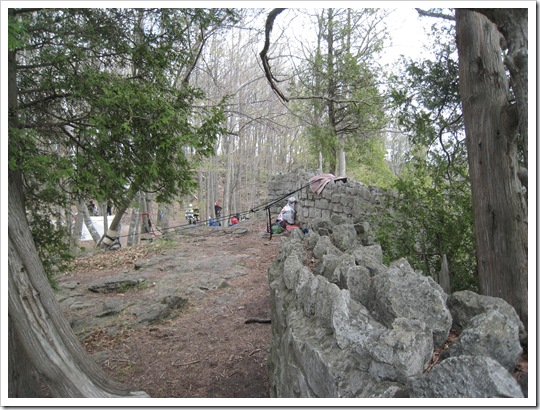 Rather than fighting an uphill battle with running and injuries, I have decided to reconnect with activities that I enjoy! No one says you have to be stuck inside on a treadmill when the weather is nice outside, right?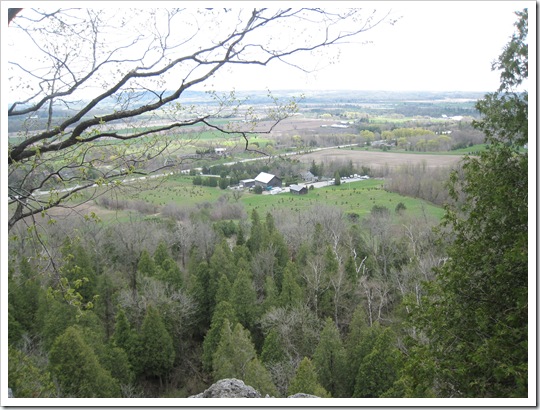 Today Eric and I went for a hike for a nice activity to do together. Yes, I had to drag him out of bed and encourage him to come, but I think he enjoyed it too. :) We saw some great views at the lookout points!
Does anyone know what kind of plant this is? It looks like a mini palm tree! lol.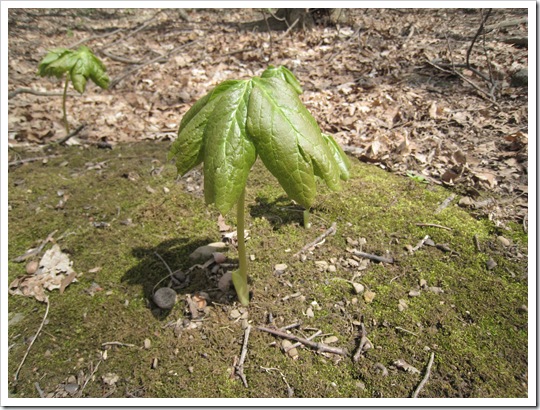 Eric kept saying that he wanted to get firewood from here. I said, 'Good luck carrying it out!'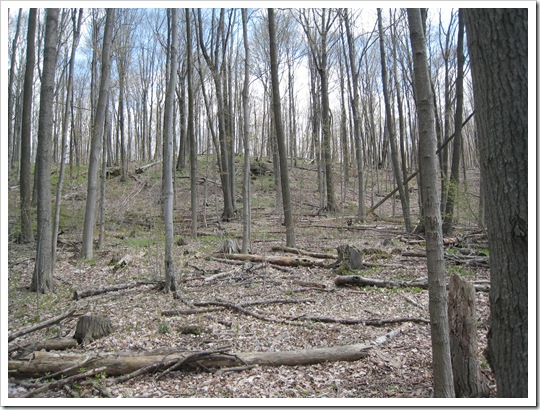 Other than the manure smell from the farms, this view was nice.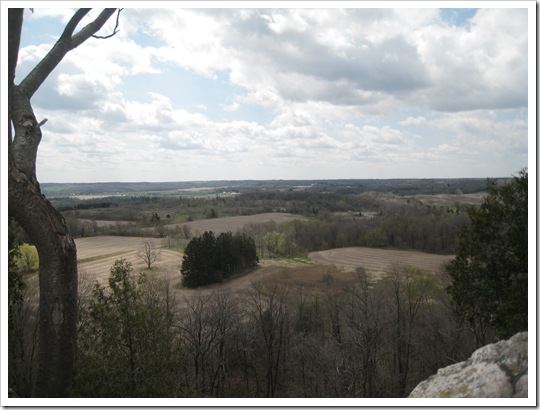 Who needs running? I've got trails.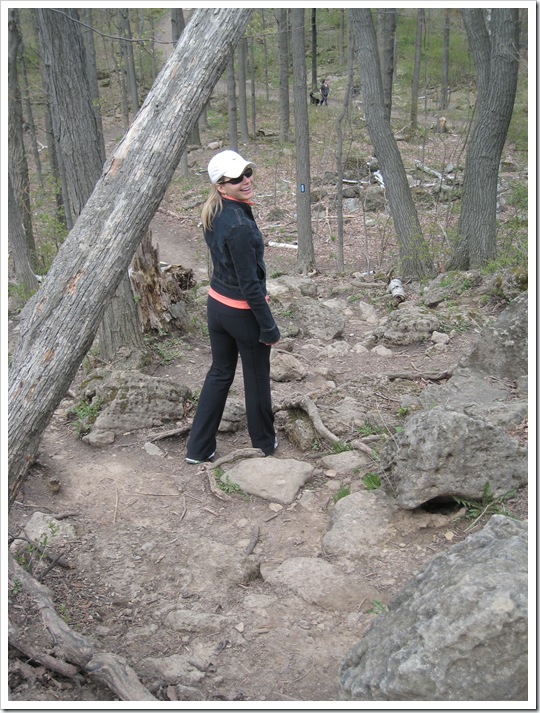 We walked about 2.25 miles in the woods and it took us about an hour. I loved this conservation park that we went to today because it had much more challenging and rocky trails. I will definitely be coming back!
There were also tons of people repelling there too- and also rock climbing. We both agreed that we would like to try it down the road (after we do indoor rock climbing of course!).

I forgot my trail mix for the walk so I was starving by the time we got home. I inhaled my lunch and boy was it delicious!
This was one of my most impressive wrap combos yet!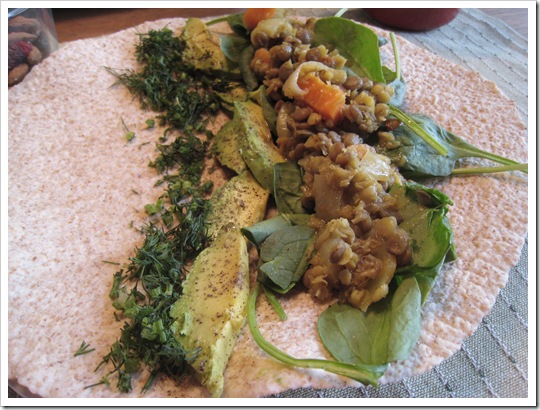 Raw Spinach
1/2 avocado
fresh dill
ground pepper
Lentil Stew leftovers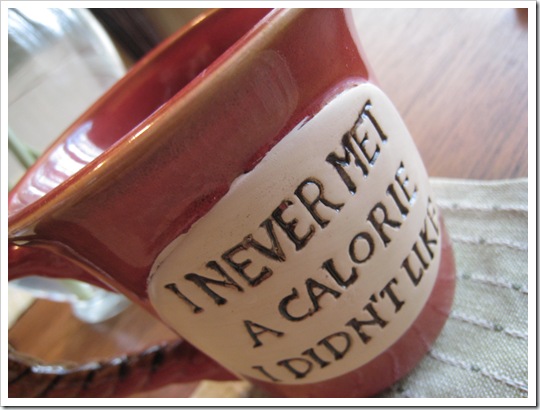 Along with a side of my new vegan cookbook. I can't decide what to make first!
Please point the way to the 'Wrap Addict Support Group' please.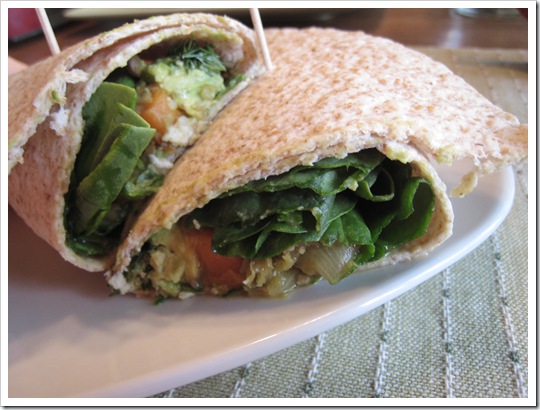 And some trail mix: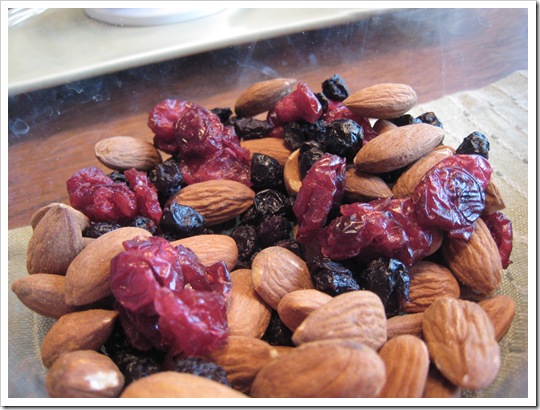 Raw almonds
Dried blueberries
Dried cranberries
Our lunch companion. He thinks he is a person…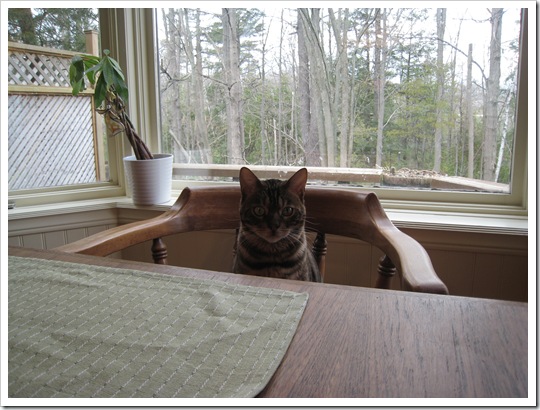 Eric's wrap…he's a simple man, what can I say? He used some of the leftover bean + mushroom pie (lol). Did I mention he hates mushrooms?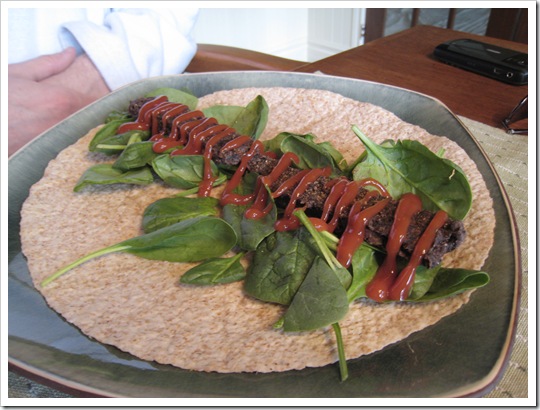 Then I polished off the rest of the leftover stew (About 1 cup?):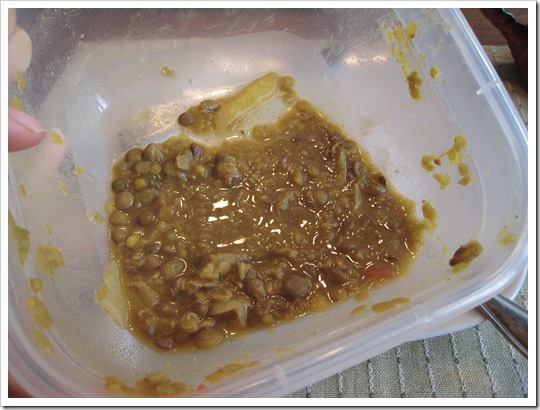 Ok, I'm off to dry my hair and get ready. Then it is errands galore today!
Tonight I will be featuring a slideshow of items up for auction for Shop 4 A Cause! It is going to be good- stay tuned!