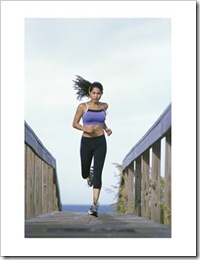 I was speaking with a reader a while back and we were talking about bloggers and running. As you probably know, running is everywhere on the blogs and it seems like everyone is running out the door for their next 8 miler.
She was telling me that she felt a tremendous amount of pressure to not only run, but to keep increasing her mileage.
I asked her why she felt this way and she said she felt like bloggers set the bar so high. If they were running 7 miles, she felt like she had to as well.
She also saw that some were increasing their workouts more and more and she questioned whether they were doing it for the sake of training or whether it was purely because they felt pressure to do more.
She said that she was pushing herself too hard and she wasn't happy with her workouts anymore. Each workout became more of a scheduled chore than something fun and healthy for her body. And eventually something has to give. She got quite sick because her body was begging for rest.
For me it was an injury. Sometimes the only way our bodies can get us to rest is if we incur pain and physically cannot keep the same routine. My injury was very difficult and I realized that I too, felt pressure to maintain my previous activity levels.
I actually felt so much pressure that I had to stop reading running blogs for a while. When I couldn't exercise, it was painful for me to read about others going on long runs or hitting new PR's for a 5k. I felt low and I had to distract myself from the desire to run.
Being injured made me realize how much pressure I actually put on myself. I wondered what my readers would find interest in without my daily workouts. This is a health blog primarily, I thought, so certainly they will find their healthy activities elsewhere.
But what it made me realize is that the pressure we sometimes feel to 'keep up with the Jones'' is not put on us by anyone else but ourselves.
What I realized is that no one really cared whether I was still logging my planned 6 mile run or my Tuesday speed run. From what I saw, my readers didn't up and leave. Actually, what I noticed is that readers showed an increased interest in my experience.
Injuries happen to everyone at some point and showing that I was vulnerable too made others feel like they could relate to me. I wasn't some superhuman that could run and run and run.
I think when we feel any sort of pressure with respect to exercise or healthy eating we need to ask ourselves why we feel this way. I think it is easy to say 'well so-and-so runs 19 miles a week and so should I' and that is why I feel pressure.
But I think it is deeper than that.
I always think about the saying 'no one can make you feel inferior without your consent'.
Ultimately we chose whether we are putting pressure on ourselves or whether we feel negativity surrounding our health.
The social comparison game is a dangerous trap that we all fall into now and then.
It is important to listen to our bodies and decide for ourselves what a healthy lifestyle will be for us.
And running might never be a part of it.
What works for me or what works for someone else, may not be a good fit for your life. And that is ok.
The key is to do what you love and what makes you happy. You will know it when you find it because you will look forward to doing that activity each week!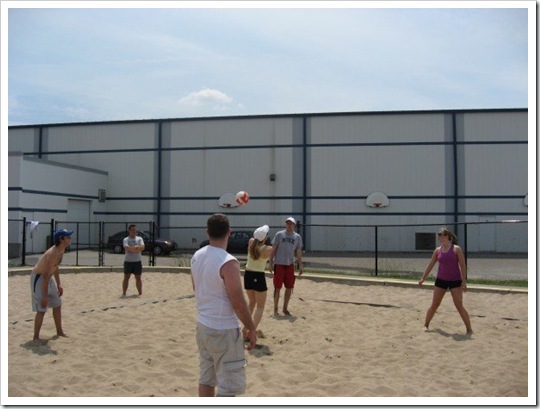 Do you ever feel pressure when reading other blogs to maintain a certain activity level? Do you ever feel like you can't keep up and aren't doing enough? Why do you think this is? Or on the other hand, are you able to not feel pressure from others and decide what is right for you? Do you have any suggestions for those who are falling into the social comparison trap?
Have you ever had to re-evaluate your exercise goals in the past because of over-training, injury, or loss of motivation?
As always, I look forward to your thought provoking comments.

I never blame myself when I'm not hitting. I just blame the bat, and if it keeps up, I change bats. After all, if I know it isn't my fault that I'm not hitting, how can I get mad at myself?
    ~Yogi Berra
PS- Sun and highs of 26C/78F today…what crazy spring weather we are having!