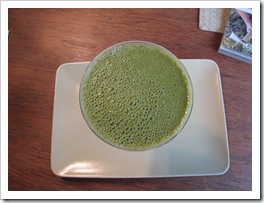 This morning as I was enjoying my green monster, I decided that today would be the perfect day to start organizing the kitchen.
I had already decided to take the day off exercise, so I thought I could dive right into the organizing! I was in a Spring Cleaning sort of mood.
But first my delicious green monster needs a bit more recognition in my new Dollarstore martini glass!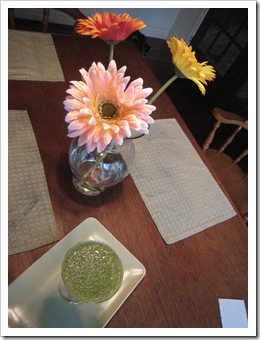 The contents:
1/2 ripe banana
1 cup Original Almond Breeze
1 T flax
3 cup kale
1 organic Peppermint tea bag
It was pure heaven!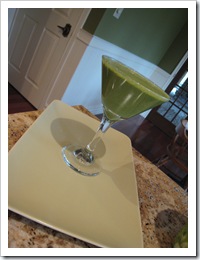 After my green monster I got right into it! I decided to start with emptying out the cupboard that Eric and I were going to install a new organizer into. In this cupboard we had basically no shelves so it was a complete and utter disaster as you can see in the picture below.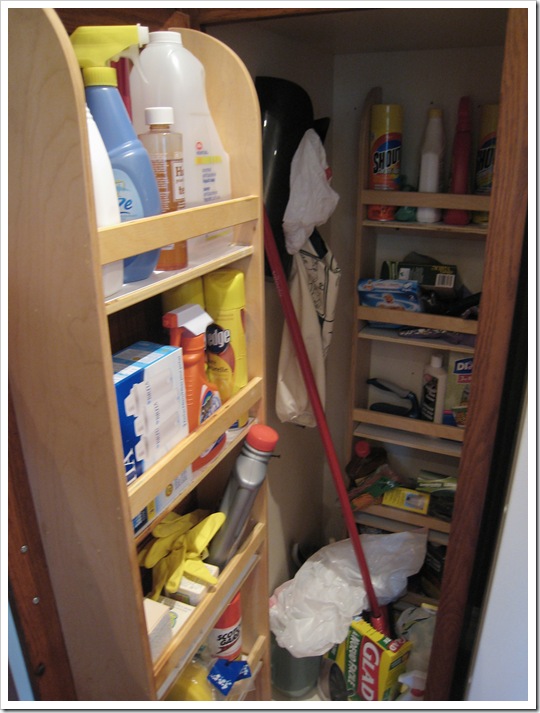 Yikes!
We decided to turn this cupboard into my bakery cupboard and then move all the cleaning agents into the laundry room to create more storage space in the kitchen.
So I took out everything and then unscrewed the shelves: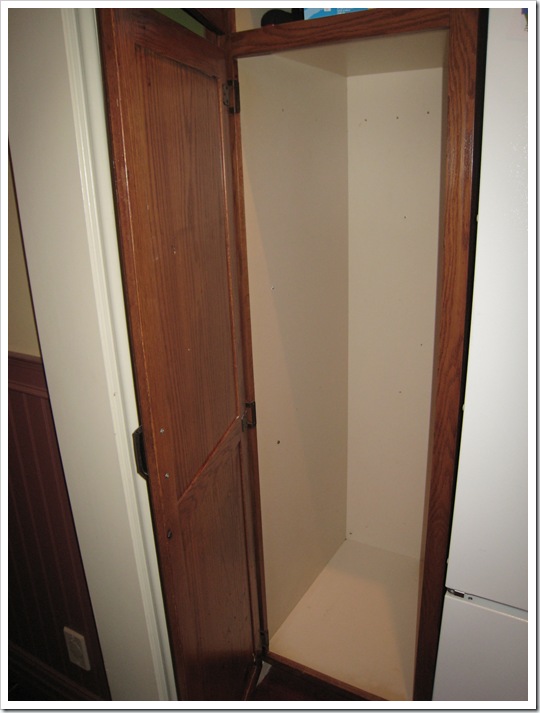 Then I disinfected the entire cupboard and wiped it down. It was now ready for the installation!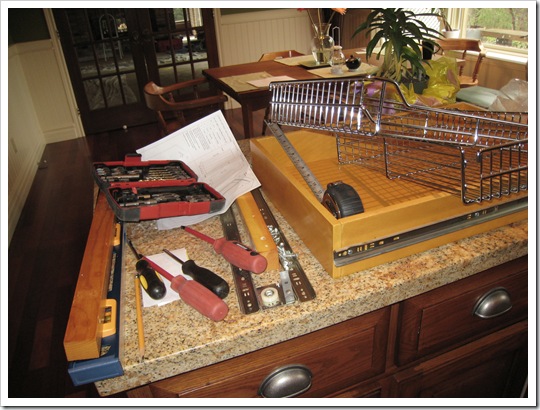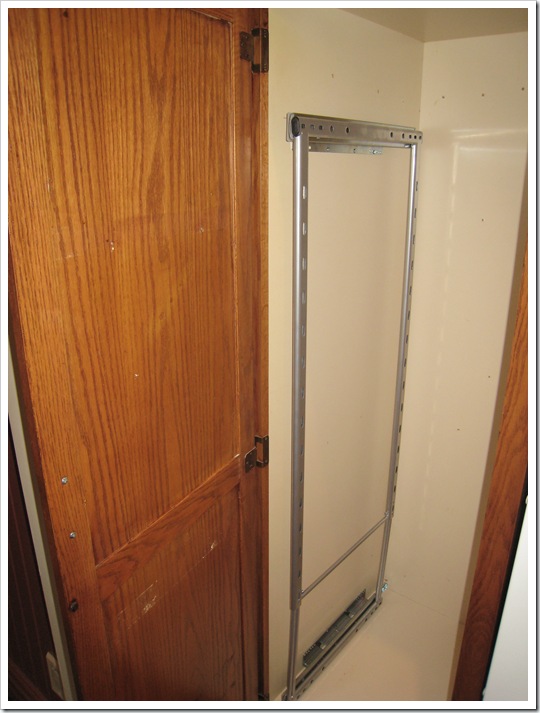 Eric worked his magic: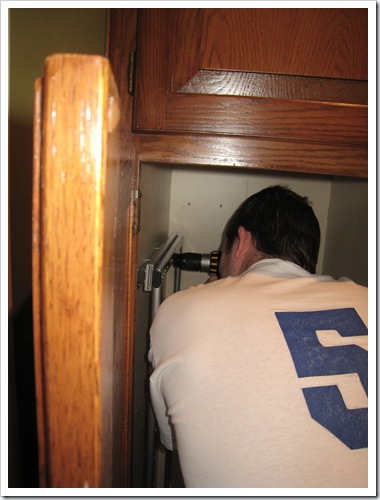 TA-DA!!!!!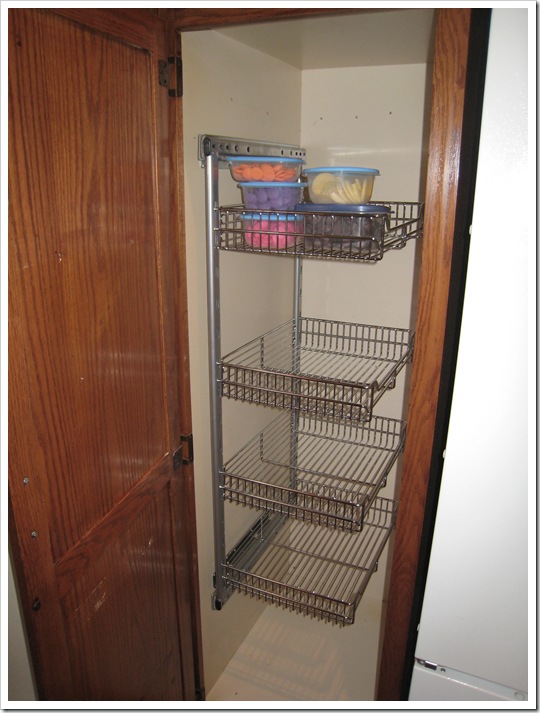 Now I just need to buy my canisters this week and then get all my goods stored in here. I feel better already!
It pulls out for easy access. We purchased this at Lee Valley: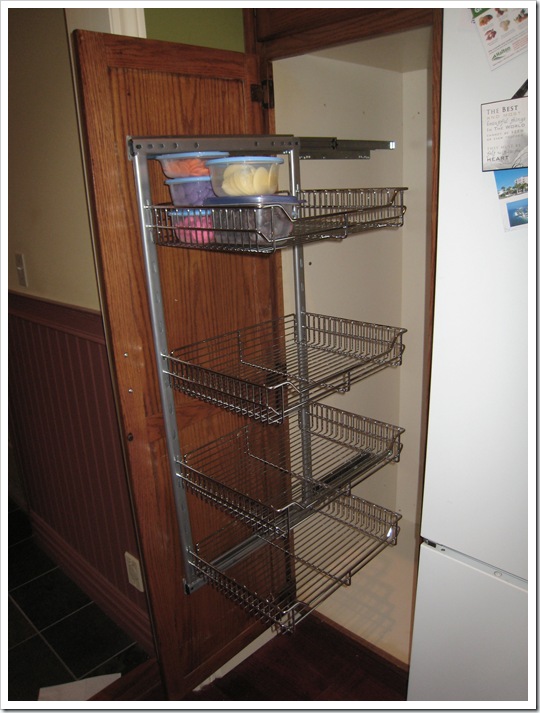 Around 11am, I had a bowl of Nature's Path Synergy cereal with Almond Breeze in my new Dollarstore bowl: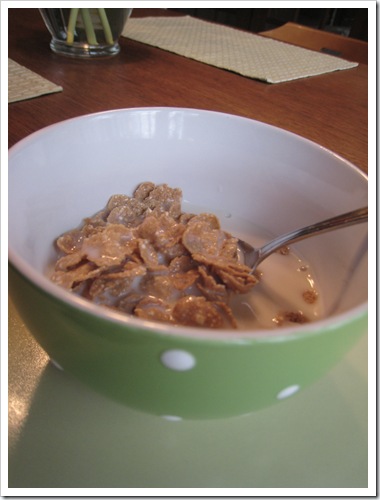 And then I was ready to tackle another cupboard!
I admit, this is quite the shameful cupboard. Hi, my name is Angela, and I am a super disorganized tupperware lover.
Before: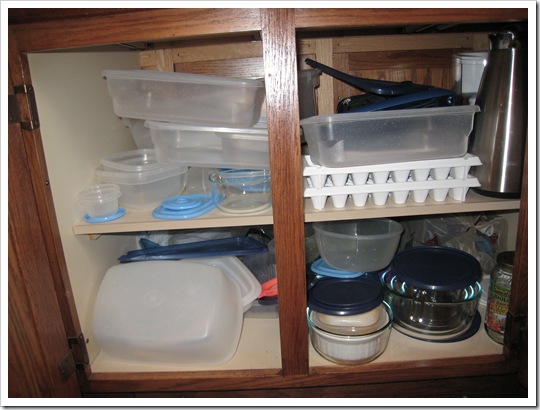 And after: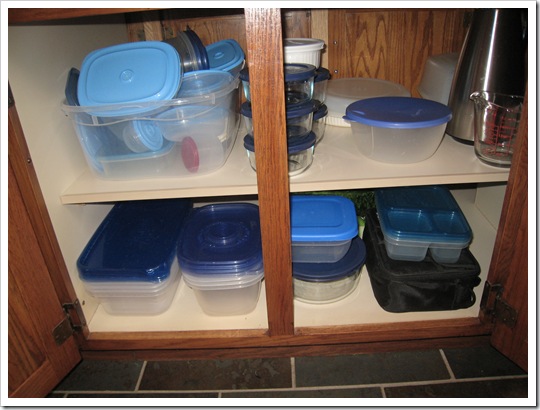 Doesn't that just feel oh so good to look at?  :) It makes me giddy inside.
I snapped all the lids on their proper container and then put the small Tupperware containers into the big plastic box (top left).
Eric also screwed some drain holes in my new Dollarstore pots: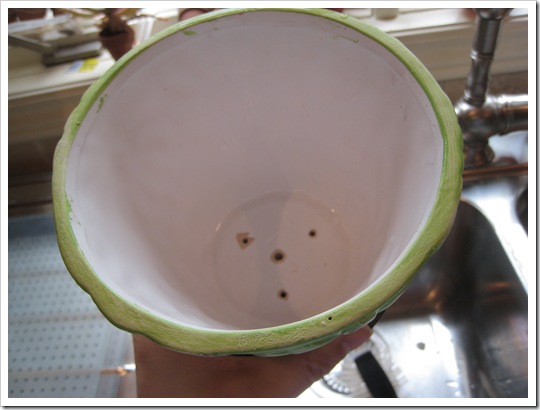 I realized that I forgot to buy plates to go underneath them to catch the water, so I decided to use some candle holders. Not too shabby!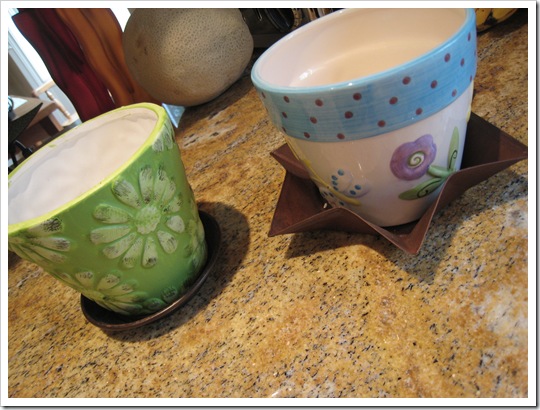 I will be planting some herbs in these tomorrow. :)

What I'm reading:
1) My mini fondant cupcakes made the cut for 'Cute Food Saturdays' over at What's For Dinner!
2) Is eating local always ethical?
I am off to put together a mailing list for those of you who have contacted me about Shop 4 A Cause! I can't wait to get this underway. :)
After that, I am going to do some core work and then work on my interview for Glo Bakery and finish the price list.
Coming up on Oh She Glows:
Running and bloggers. Are we running ourselves into the ground?
Angela attempts her first week at meal planning!

Have a lovely Sunday. See you tonight!
"I applaud any effort people make to avoid supporting factory farms. It's imperative that we reduce the suffering of animals raised for food. But we can't ignore the thorny issue that factory farms aren't just "out there" in a faraway land. All factory farms are local to somewhere."
~Paul Shapiro