I love my mom!
Gosh I miss her when she is away.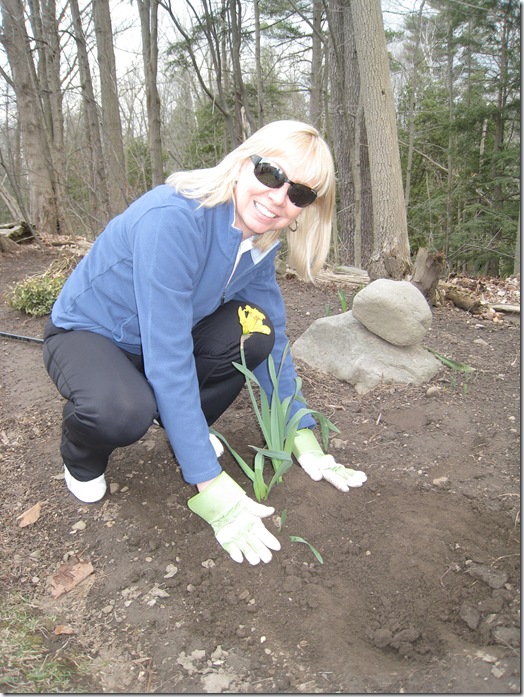 Today was so much fun…my mom, stepdad, and I tended to the gardens outside. :) My stepdad taught me soooo much about the plants around our property. He knew every single tree and flower and plant on the whole yard, it was pretty crazy!
Hyacinth (left) and Daffodil (right):
Snow Drop: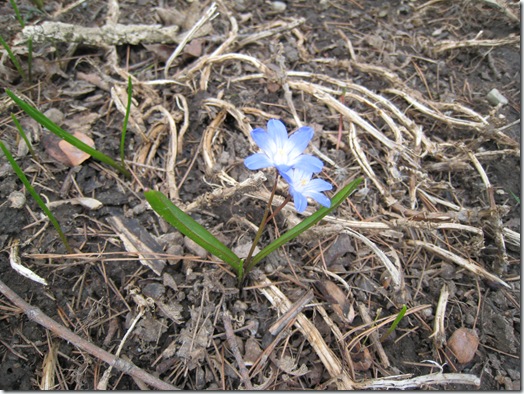 Stopping to take a photo op: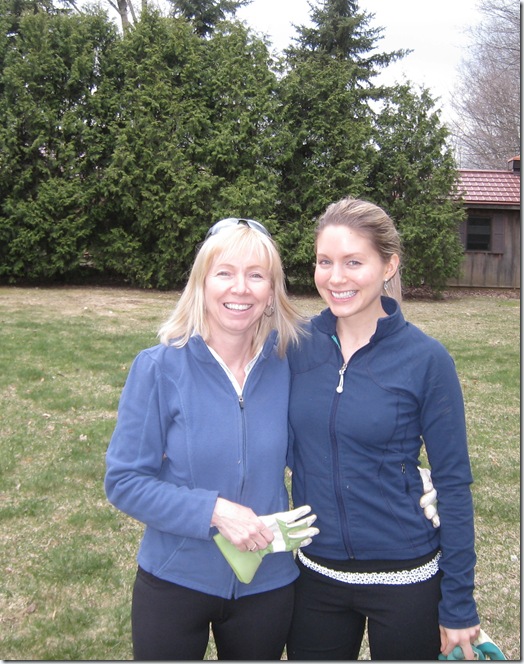 We had so much fun!
My mom and I discussed Shop 4 A Cause and we talked about things my mom and stepdad could donate!
My mom is going to auction off some beautiful purses and some other things! My stepdad gave me two $50 Esso Gas gift cards up for auction…….sweet! Who doesn't want a $50 gas gift card??
My stepdad in the woods, looking for firewood :)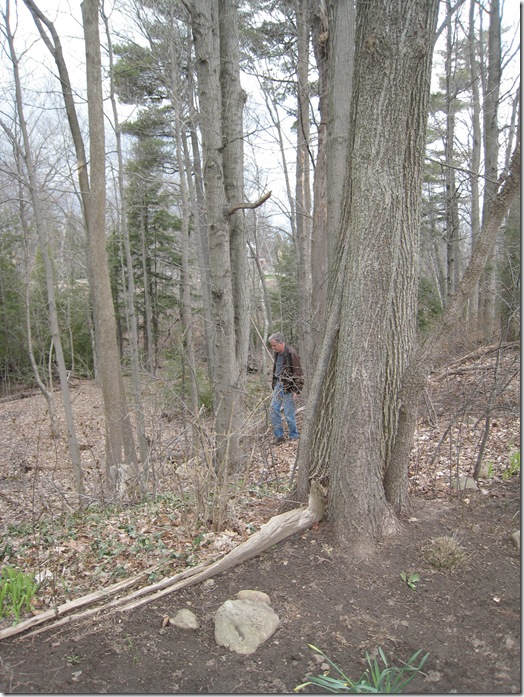 Around 6pm we came inside to get cleaned up and then we took our parents out for dinner: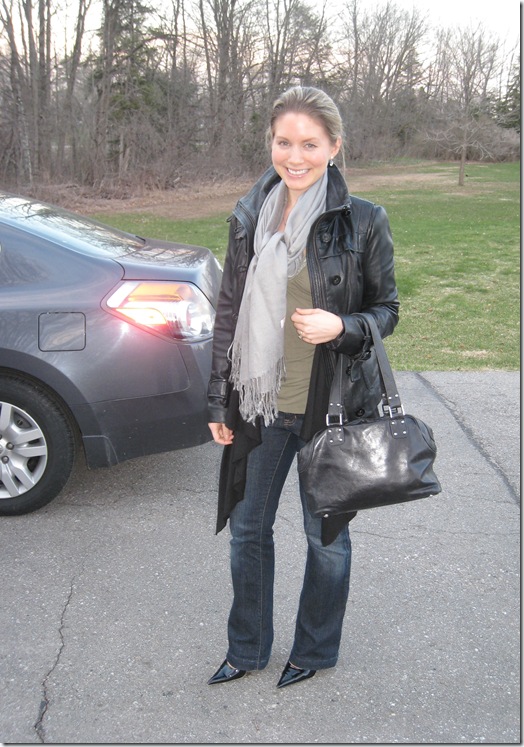 I had a Mixed Green Salad with balsamic vinaigrette: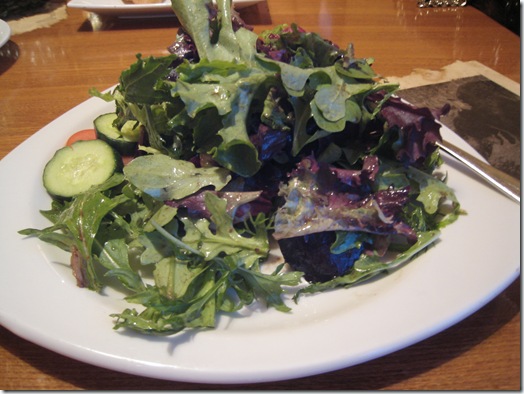 It was so delicious!
Then I had a veggie, cheeseless pizza with the following toppings: tomatoes, sun dried tomatoes, artichokes, mushrooms, and pineapple (I used to hate pineapple on pizza but I loved this!):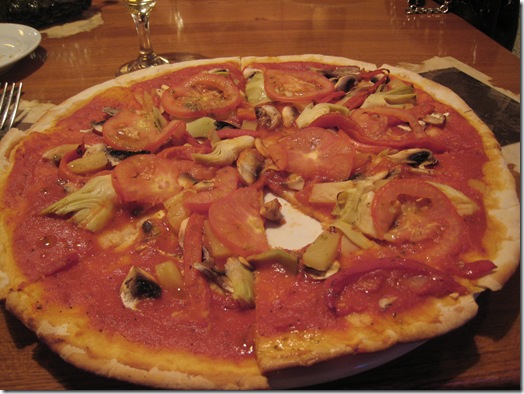 Oh and extra sauce. :)
Hello lycopene!
I ate half the salad (shared with mom), 1 glass of chardonnay, and half the pizza. I can't wait to have this pizza for leftovers tomorrow.

And finally….your questions about the tea box answered! I must have gotten 15 emails about this box! lol.
Where did I get that bamboo tea box that I bought for Leah?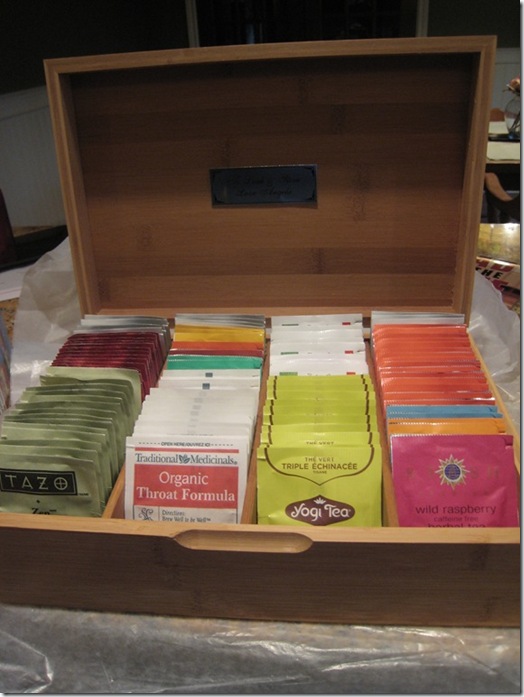 I got it at a Canadian store called Benix.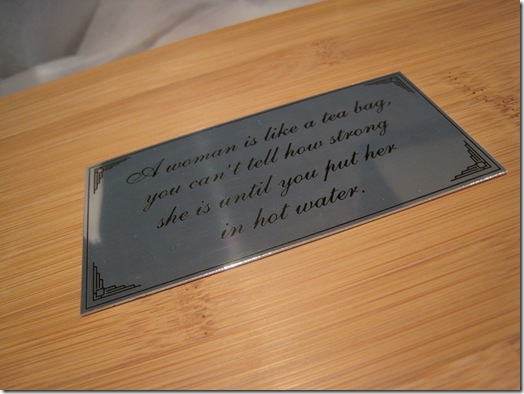 I took it to a key cutting store to get engraved. :)
They are calling for 26C/79F and sun tomorrow…it is going to be another fun filled day outside!
So far on the agenda tomorrow:
Another run outside
more gardening
baking
shopping
My parents just went to bed and Eric and I are in the office doing some work. He is working overtime this weekend and I am working on interview questions for an upcoming media feature for Glo Bakery– it's going to be good! I am fading fast though so not sure how much longer I will last working on this.

Yes, I forgot to post about the BBBC Challenge today- it was just too busy! Sorry about that! Better late than never right??
Day 29 + 30 (April 24, 25th): Visit Polly's awesome blog, Yoga is Yummy, and do one of her 10 minute yoga videos! Polly is not only a sweetheart, she is an amazing yoga instructor and a great friend of mine. This weekend, I am going to do:
Here is to the beginning of a healthy, fun, and happy weekend! Enjoy it! :)

The tragedy of life is not that it ends so soon, but that we wait so long to begin it. — Anonymous