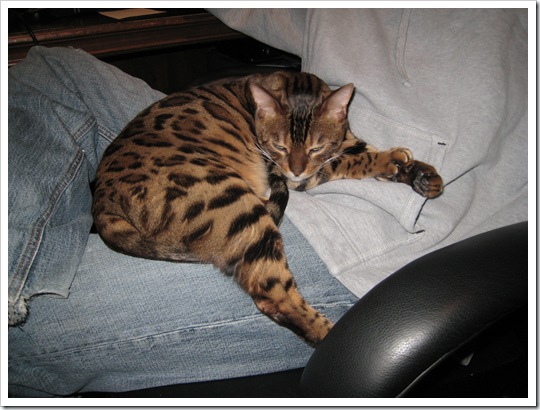 hahaha. Let's just say Sketchie missed his main squeeze yesterday! He didn't leave his lap all night! So cute :)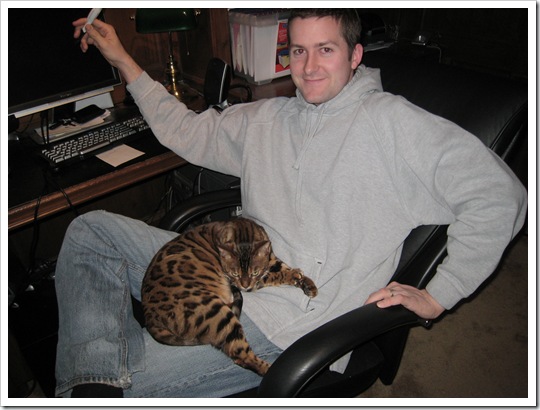 Who's cuter: Sketchie or Hubby? I can't decide!
Sorry for the late post this morning. I had an order to do today and I wanted to get it out of the way so I would be free when my mom arrives this afternoon!
As I mentioned yesterday, we are getting flooded with good weather. And it began today!
I celebrated with a delicious green monster of course.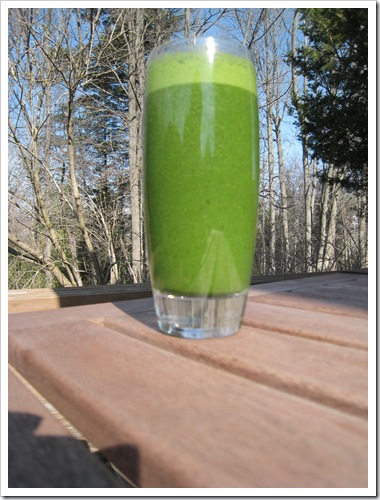 I couldn't sleep last night so I needed something that would energize me.
Ingredients:
1.25 cup Almond Breeze
3 cups baby organic spinach
1 organic peppermint tea bag
1 T flax
1 T homemade almond butter (love this addition!)
I had it on the deck in the sun. No better way to start the day!
I knew I was planning on a mid-morning run today, so I tried out some new cereal too: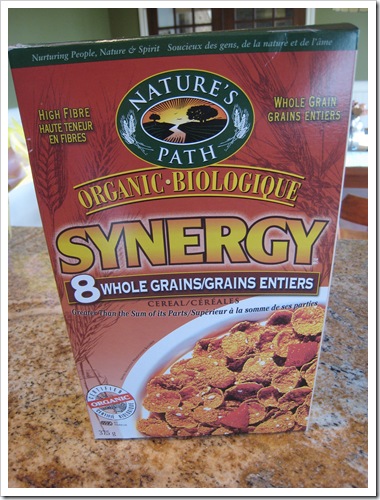 Unfortunately they don't sell this by the huge bag in our grocery store, so I had to get the box. It is actually a good thing I didn't get a huge bag because I wasn't thrilled about the taste!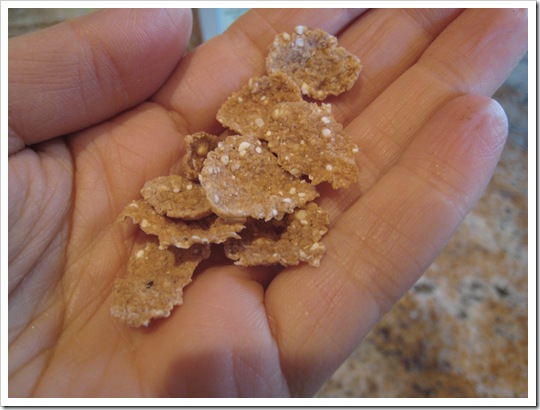 I guess I am used to the delicious Spelt flakes now. This stuff tasted too 'wheat/bran-y' to me. Don't get me wrong, it was ok. I had a big bowl and finished it all! lol.
The nutritional profile is decent too: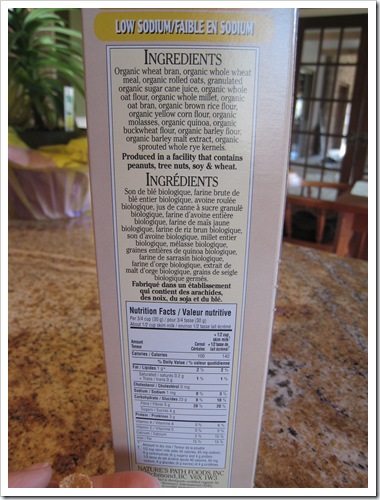 All and all I wouldn't buy this kind again, but it was a nice change anyways!
CSA Comments
Thank you for all of your wonderful comments and suggestions after last night's CSA post! I think it is so amazing that we can all give each other so many awesome tips and suggestions on here. I have learned so much from all of you since starting OSG. :)
Just to touch on some of the comments:
Good news- I checked the plastic spinach box and it does have a recyclable sign on the bottom. Serves me right for listening to hubby! lol. I still would like to reduce buying these though. Many of you mentioned that I find ways to reuse the boxes and I think it is a great idea and one that I do often!
This box is a used spinach box below. I gave it to my SIL and BIL and niece a little while ago: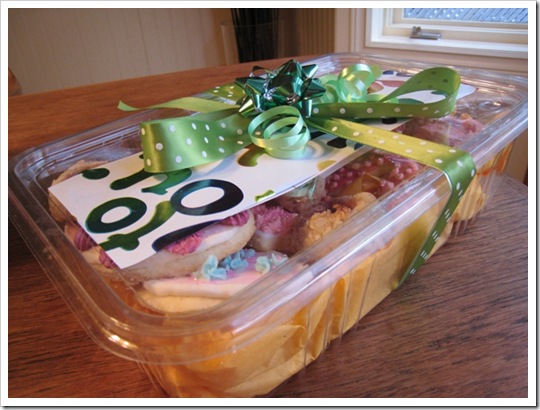 Pretty cool, huh?? I betcha didn't know that was a used spinach box!
Regarding starting my own garden: Yes, I most definitely want to start my own garden! I am not sure if we will have the time to do it this summer with all of our renos going on, but it is a possibility. I also want to learn about gardening (since I know nothing about it) before just diving right in with no knowledge on how to grow one. If we don't build one this summer, we will next summer. IN the meantime a CSA for this summer may be an option. Many of you gave me even more resources and links that I am going to look into! I also want to check if our local farmer's market has organic produce. The Plan B Organic farm that I was thinking of going with offers a weekly payment ($23), which may be a good option for us so we don't have to pay up front. I looked at our grocery bill from yesterday and we spent way more on produce than $23- ($34.34) and that was only buying organic for the spinach, romaine, and apples! The rest was non organic. So who knows we might even be saving money this way! Of course once we have a garden this will save us TONS of money!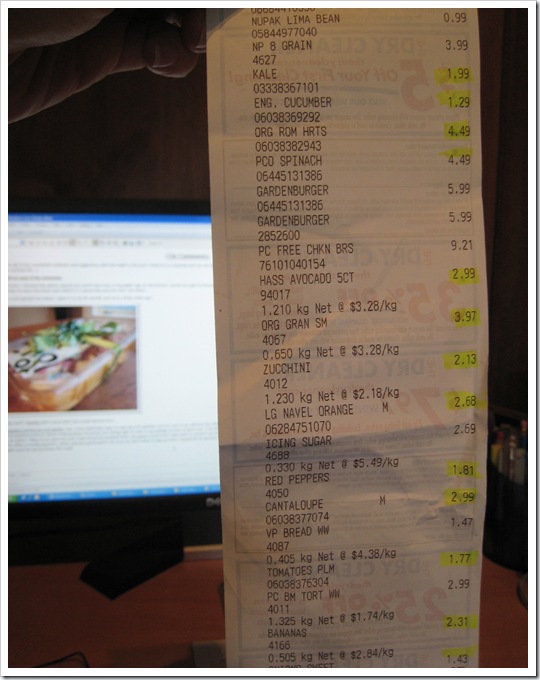 Yesterday we spent $34.34 on produce. Only the romaine, spinach, and apples were organic, the rest was not.
Ok, I'm off for a run in this glorious weather! I am testing out whether my calibration was correct on my Foot Pod.
I'm in 7th place for Best Health Blog now…not to shabby! :) Thanks everyone!!!!
See you this afternoon with 'OSG MOM'!! :D