I'm so excited and I just can't hide it.
Today was my fiirst day ever using fondant icing! And oh how fun it was.
I channeled my inner Bakerella and Pioneer Woman, and dove right in:
I used Wilton's Fondant as well as a wonderful Wilton's 12 pack gel icing colours: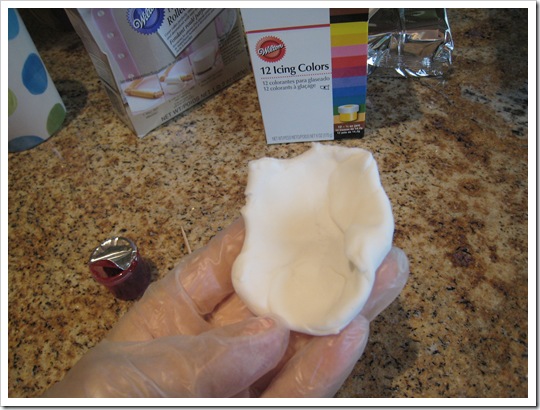 Gloves are necessary if you are a prissy princess like me. (That's what hubby says anyways) :D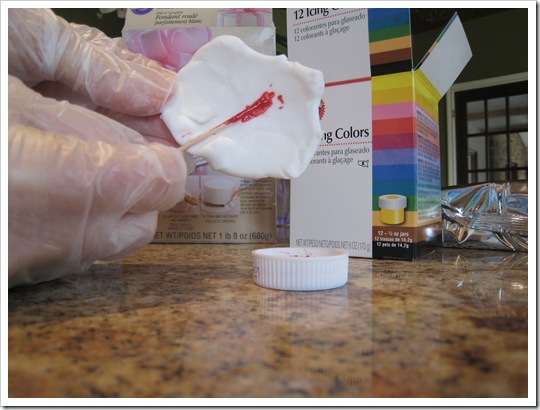 Mixing some pink gel: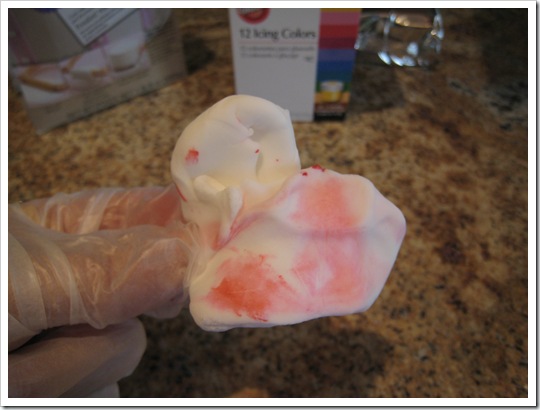 Is it worth it, let me work it, I flip my thing down…ok, I really don't know the words to that song!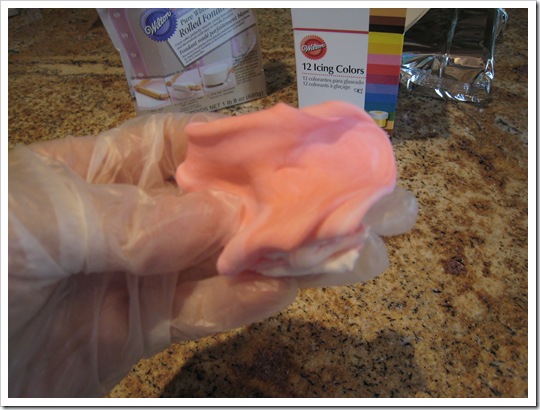 It simply wasn't pink enough. I like pink. I need more pink. Deeper pink please!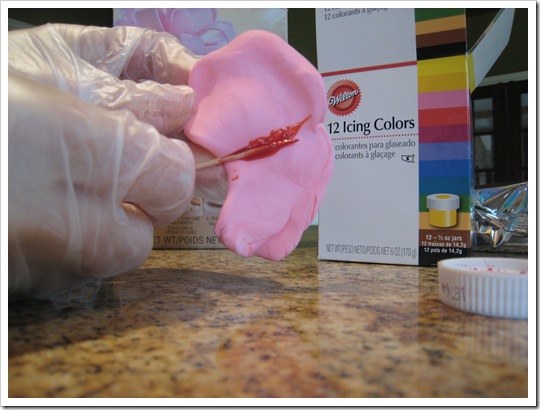 So soft and pretty. I love fondant.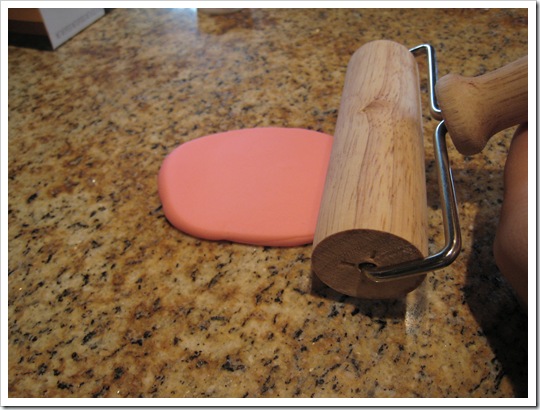 Just your average UFO crop: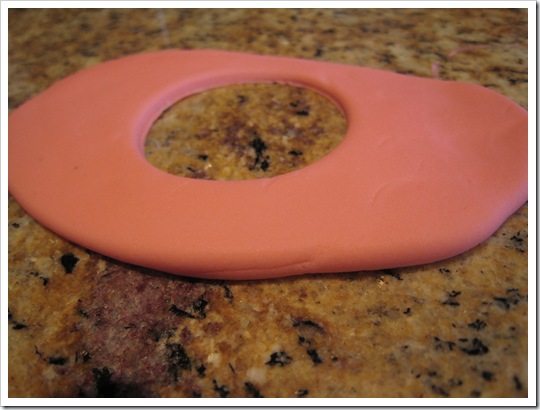 Once you have cut the circle (the same diameter as the cupcake) you place it into your hand and twist. I wet the sides a bit so it would stick. You really need to do a couple to figure it out and see what works for you best!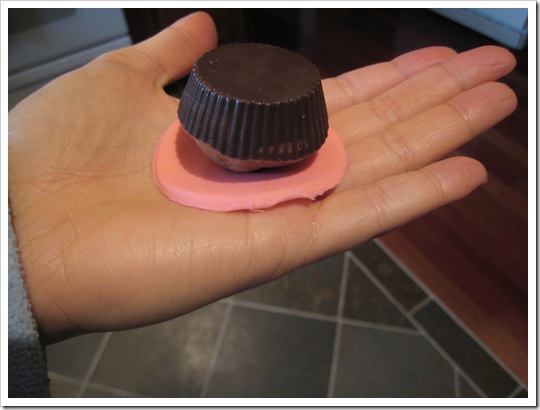 Voila! Mon petite cupcake!
Not perfect, but not bad for a first try!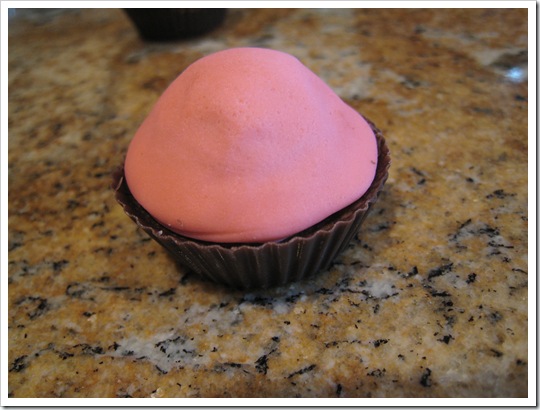 It is just begging to be decorated, no?
My second attempt on the left. I liked this one better.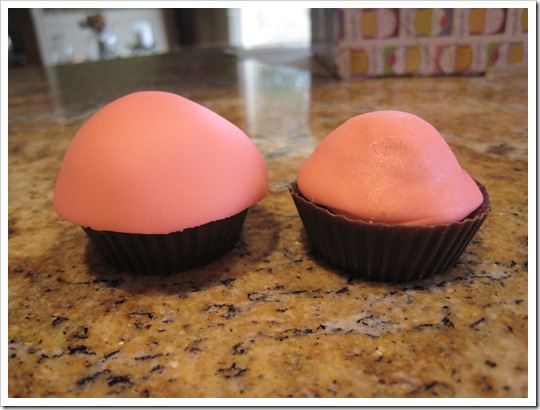 Now it was time to make my 1st rose. I was panicking on the inside.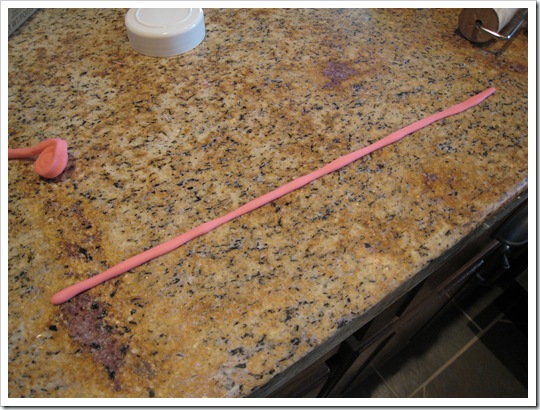 Try not to laugh too much.
What an awful looking rose.
I admit I cracked up when I saw this sad looking rose on the cupcake.
Folks, this is what we call a 'Back to the GLO drawing board!'
So I went back to the PW/Bakerella post. And I re-examined her roses. They looked so perfect I wanted to vomit.
Back to the kitchen I went! Determined to create a better rose.
You see, the key, is creating a flat, convex, D-shaped squiggly thing. Not a round 'worm' shape, which was what I initially created.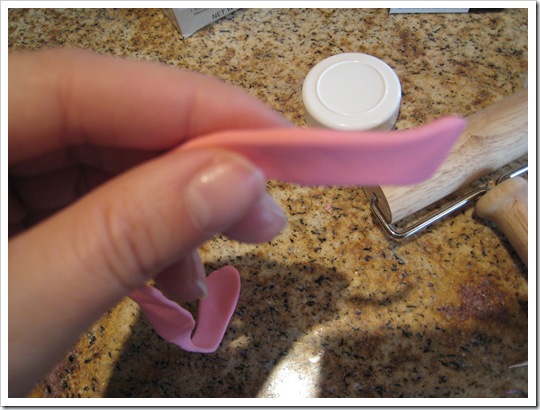 And here we go!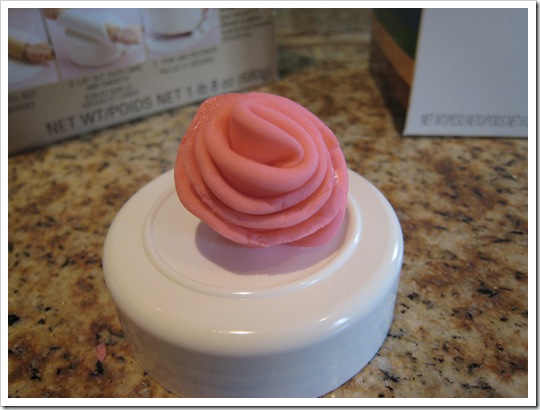 I'm in love.
Utter, pink, rose-y love.
I did a happy dance. Followed by The Hammer. Ohhh ohh, oh, oh, ohhhh, oh, ohhh, oh, ohohohohoh STOP HAMMER TIME.
Oh no, I'm not finished. There is more!
After this rose, I felt like the sky was the limit. I felt weightless. Much like when I put my knee sleeves on yesterday.
Are you ready?
Pastry cutters work amazing with fondant:
Yes that rose is a mammoth. Next time I would make it smaller. But hey, go big or go home!
Channeling my inner Glo Bakery colours:
Ta-Da!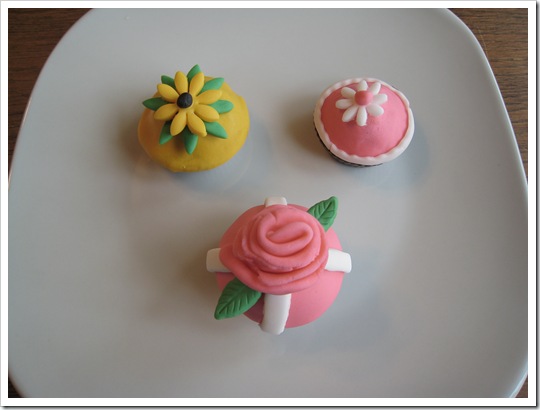 Pretty darn adorable, eh?
I think these would make the cutest wedding favours!
I also want to try regular cupcakes too.
And this is just the beginning. Oh yes, only the beginning. My next attempt will be Marzipan. Fondant's healthy and expensive alternative.