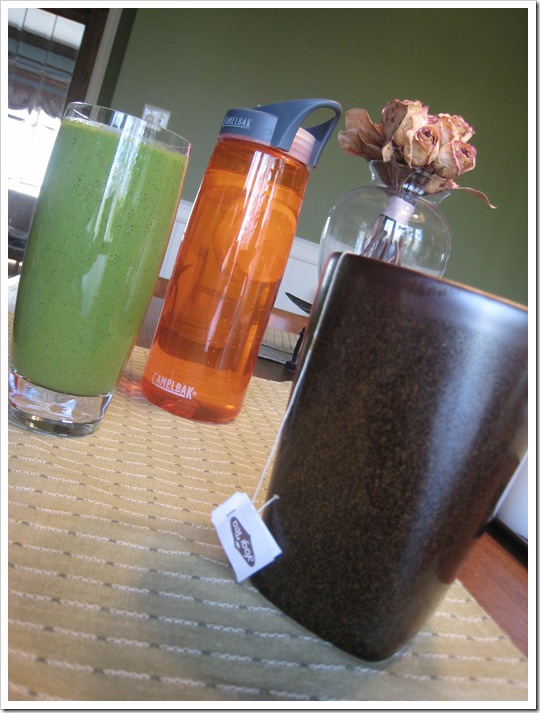 Let's just say that my stomach is stretched 5 times its' normal capacity right now! It is a good thing I took my BBBC measurements before all this food! :)
Lunch was another BIG SALAD in my new BIG Ikea Bowl. I was pleased to see that my bowl fit a whole heart of organic PC romaine!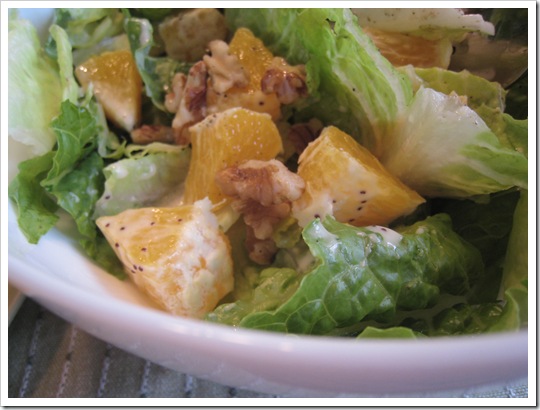 Ingredients in the big salad:
4 T Walnuts
1 Sunkist Orange, chopped
1 Heart of organic romaine
Black Pepper
Mandarin Poppyseed dressing courtesy of my sis!
This dressing is so light and fresh! I love it! Thanks Kerrie :)
Let me just give you a visual as to how big this bowl really is: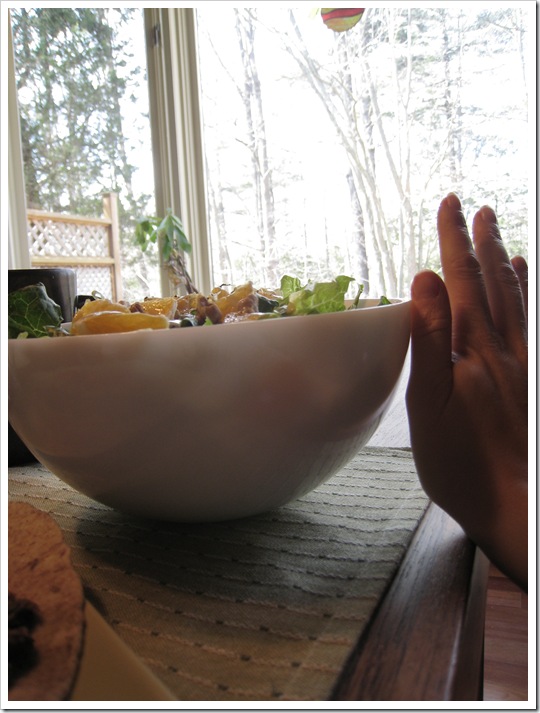 Yowza.
With a Whole Grain wrap + tomato slices + 3/4 cup black beans (pureed) + 1/2 avocado: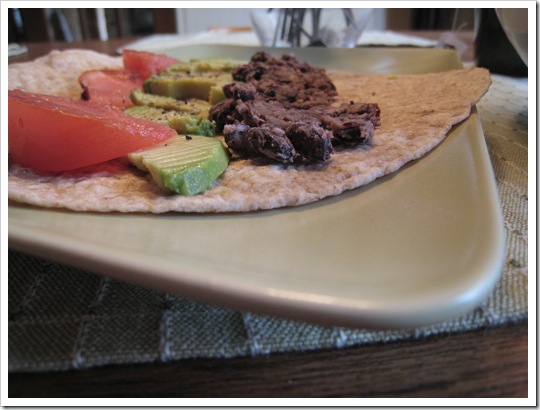 Calcium/Mag + Vit D: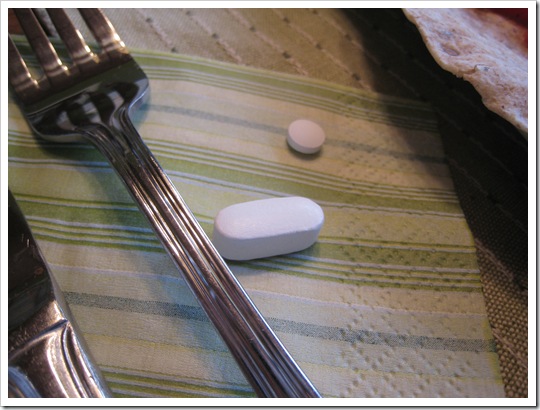 Someone asked me the other day if I mix my tea bags.
The answer is YES I do! That is why you will often see 2 tea bags coming out of my tea mugs. I love mixing flavours! In my lunch tea I have my Yogi Lemon Ginger + TAZO Green Tea.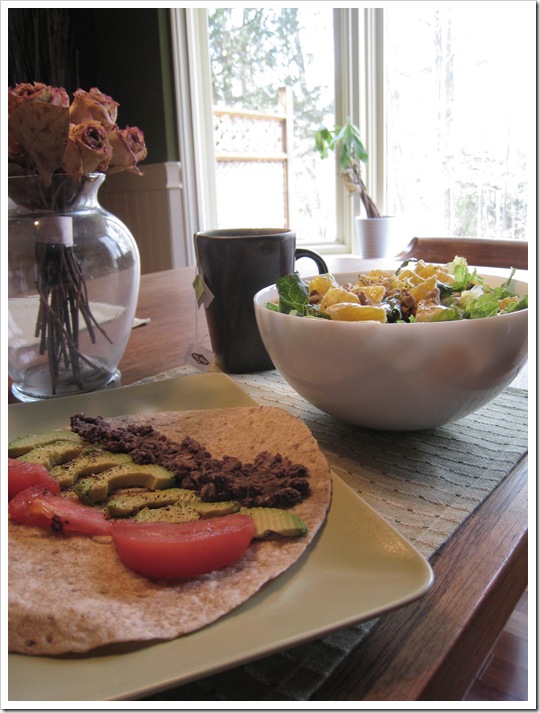 All Together: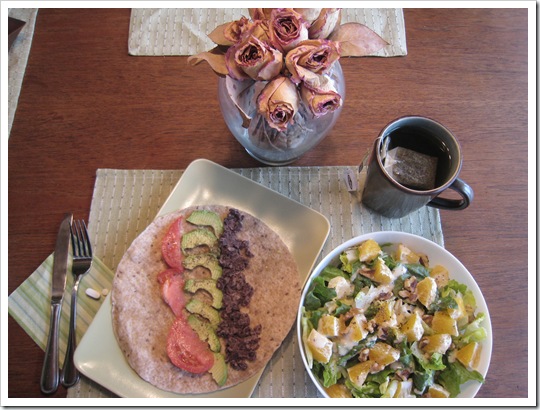 My stomach is past its' limit!
But I finished the BIG SALAD like any salad champ would:
I am fueled up on healthy food and ready to go!

Today I took a few measurements because I was curious if I would see any changes since I first measured myself over 3 weeks ago.
Good news!
Since starting the BBBC, I have seen the following decreases:
down 1/4 of an inch in the smallest part of my waist
down 1 and 1/2 inches in the widest part of my waist
Down 1 and 1/4 inch in the widest part of hips
I am honestly floored by these changes in just a little over 3 weeks! It must be all of the strength and core exercises that I have been doing. :) It is such great motivation to keep going!
This illustrates perfectly why I do not think the scale is a great tool for measuring progress. In the past when I weighed myself, I always got down and out when the scale wasn't budging. Well, it was most likely because I was building muscle! I bet if I weighed myself now I wouldn't find the scale has gone down much, but the real results are in the measurements!
It's never too late to take your own measurements! Just pick up a tape measure at your local store and record your measurements along with the date. It is a fabulous tool to track your progress.
Well guys, Eric and I are off to do some trail biking at the local conservation park. It is super sunny and beautiful out so I am pretty pumped. Eric really enjoys this activity so as part of trying to get us active together I am giving it a go!
See you tonight for the beauty product review and Cake Experiment Part 4!