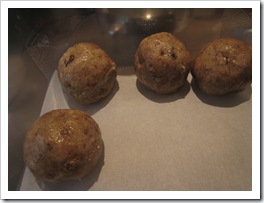 Part two of my next baking experiment was rather fun! I was up early this morning so I could finish part two and blog by 10am. Eric and I have a date in the backyard at 10am! :)
Yardwork!
What is more romantic than that? :)
The only problem is, today is cloudy! We haven't had a cloudy day in probably 2 weeks so I am a bit bummed that it had to happen on our fun-filled Saturday! I think the hourly weather forcast (ha! As if they can predict hourly weather!) is saying it should be sunny by late afternoon, so I may wait and save my run for then. The good news is we are supposed to reach a high of 21C/69F!
So back to my baking experiment. If you recall, in Part 1, I made a Vegan Banana Cake. I cooled it for a couple of hours and then proceeded to crumble it up.
Part 2: The Baking Experiment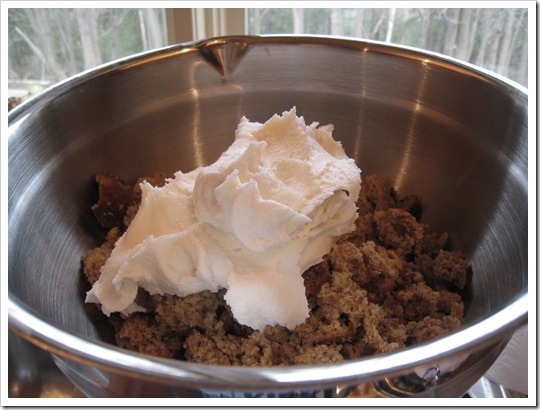 For Part 2, I made some homemade icing:
2 cups icing sugar
1/4 c non-hydrogenated Olive Oil Margarine
Vanilla (1-2 t)
Soy milk (1 T?)
Then I took my refrigerated cake crumbs, and mixed in about 1 cup or a bit more of the icing. With my hands. Oh this got messy! But it was fun. :)
Tada: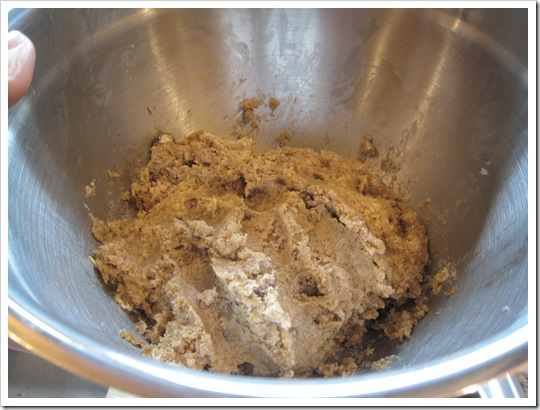 Then I rolled little balls (and bars) with my hands and placed them on parchment paper: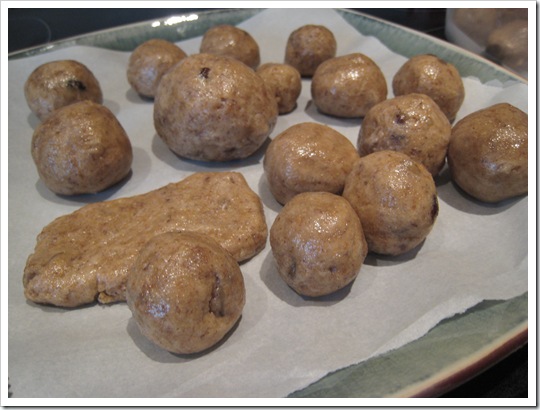 Now these little guys are in the fridge, chillin, for a few hours. Note: I made about 2 plates of these balls.
Stay tuned later today for Part 3!

I had a lot of positive feedback about yesterday's BBBC Challenge. It was to stop mindless eating! I will admit, I didn't do so great at it yesterday. So I decided to extend this challenge all weekend! Some of the text is recycled from yesterday's challenge because I am lazy and in a rush. :)
Day 23 + 24 (April 18-19): For this weekend's challenge, I want you to stop mindless eating. I don't know about you, but I can often be found snacking straight from the box or bag in the kitchen- while making dinner or preparing my lunch. It is always better to plan a snack and put it on a plate. Sitting at the table helps cue your mind and body that you are eating! I also eat in front of the TV a lot at night and I am going to not do this tonight and see how it goes.
In addition to this, aim to get 1 hour of exercise this weekend. You can split it up in four 15 minute sessions or you can rock it out on 1 long session. It is up to you! Just get sweating and working that big 'ol beautiful heart of yours.

Eric and I have a big + fun to-do list today!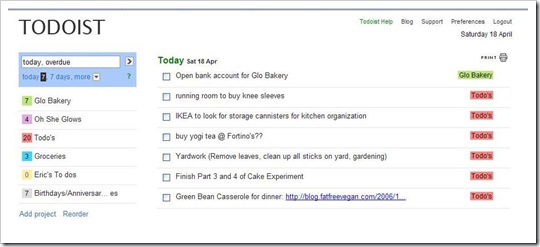 Hmm…I just noticed that Eric's To-do's is a big, fat zero. I'll have to change this one! lol.
By the way, check out my new Twitter icon on the right sidebar! I designed that bad boy in Photoshop yesterday. The more I play with photoshop, the more I love it!
Have a wonderful Saturday morning! See you this afternoon!