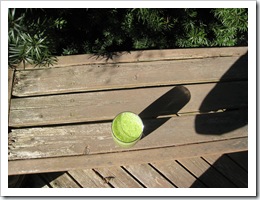 This morning I had a new fruit in my Green Monster. Can you guess what it was?
Clue: It's juicy, it's orange, and it's large.
Cantaloupe!
I don't know why I hadn't tried this in my GM's before because this was really delicious!
It tasted really fresh with a hint of cantaloupe flavour.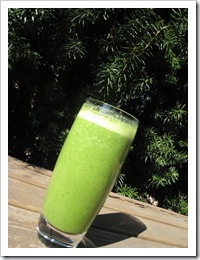 My Ingredients:
3-4 cups lightly steamed baby organic spinach
1 cup Almond Breeze
1 T flax
1 Organic peppermint tea bag (cut open and contents dumped into blender)
1 cup cantaloupe
I felt so great after drinking it!
For a mid-morning snack, I had a Larabar: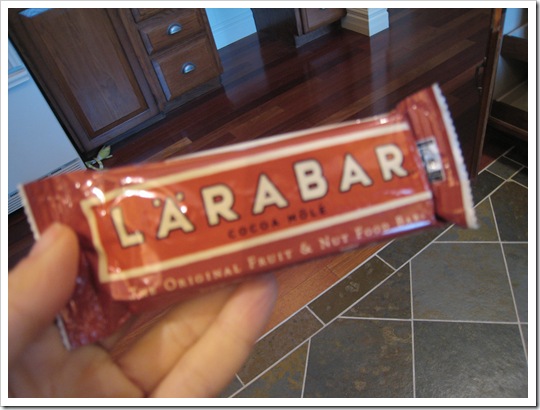 I made tons of progress on entering my receipts this morning! I am happy to say that all of them are now entered and accounted for. It feels so good to have that done.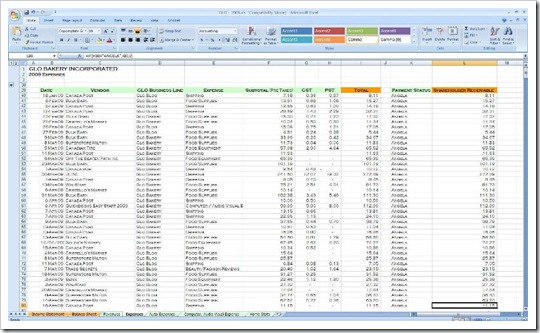 I decided that I am going to book a half day at the end of each month to devote to receipt tracking. I tend to put things off if I don't have it booked on my to-do list!
I got hungry for lunch around 1pm.
I decided to continue the orange theme make one of my favourite meals- Stuffed salmon and veggie peppers!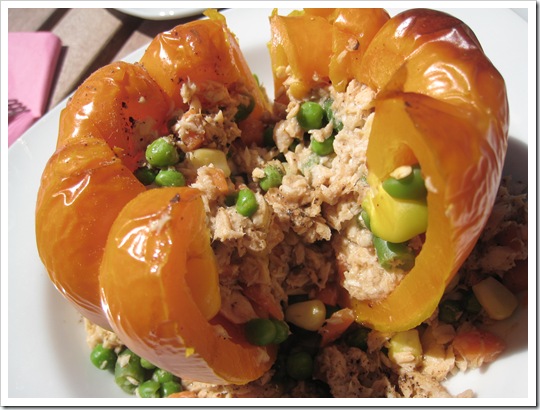 Ingredients:
1 can Gold Seal Flaxed flaked salmon
1.25 cup frozen mixed veggies
1 T Kraft Light Balsamic Vinaigrette
Chili Pepper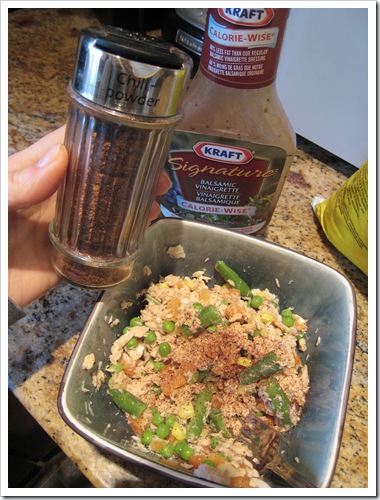 Directions: Cook frozen veggies in microwave and drain. Mix all ingredients together and stuff pepper. Cook for 15-17 mins in oven at 425F. When you take it out of the oven drizzle vinaigrette over top.
Dining Alfresco once again in 20C and sunshine with our Ikea patio furniture: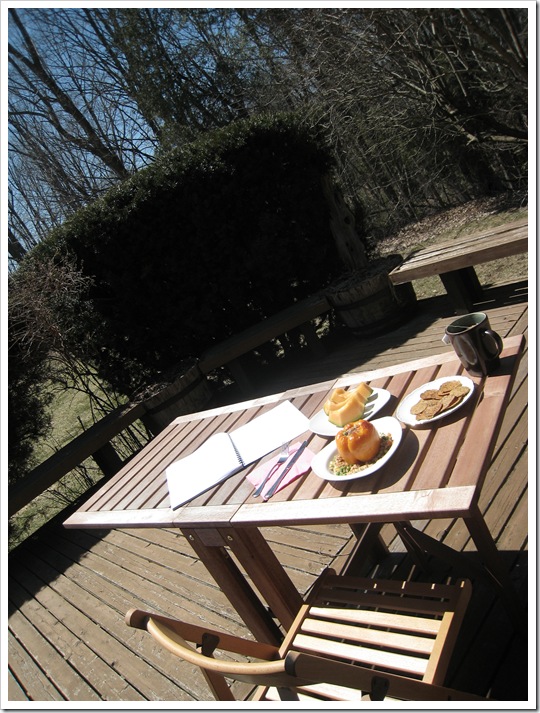 Baked to perfection: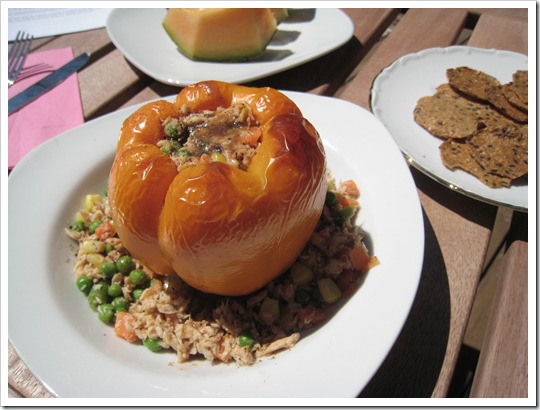 With a serving of Mary's Organic Crackers: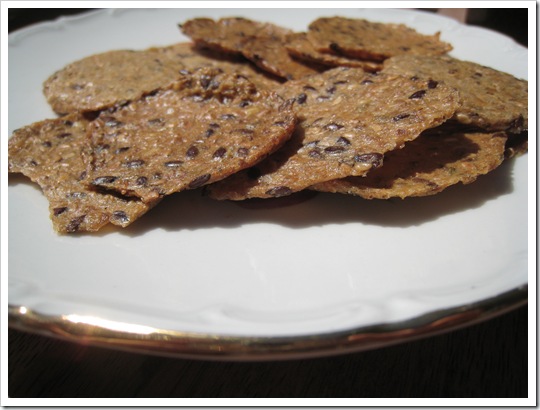 I fully intended on studying my Food Safety manual, but the sun was too bright and I forgot my shades.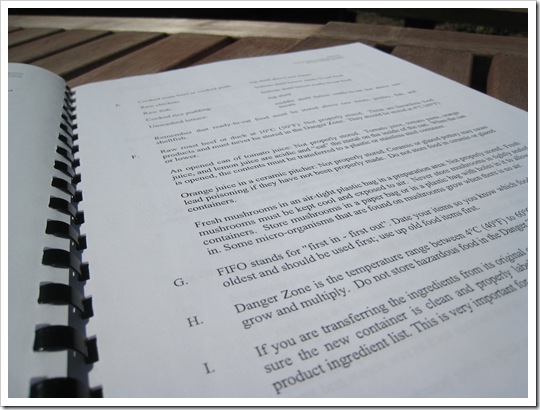 After lunch, I was stuffed! I am still stuffed. It was a wonderful and filling lunch. :)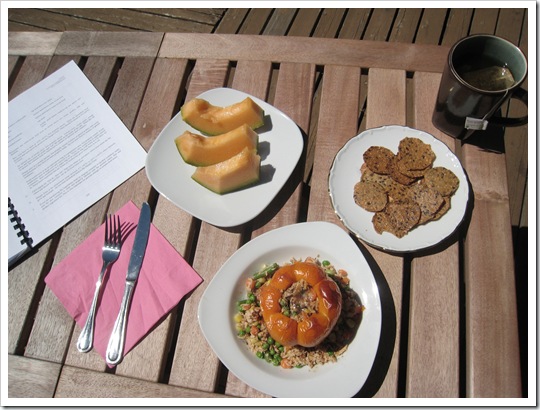 I couldn't believe it but I am sore after my run outside yesterday! It is crazy how different running outside vs. indoors is! Luckily, it isn't my injury spot that is sore, but it is my BUTT/Glutes and my QUADS. I am just going to take it easy today to allow my body to repair. I may do some gardening for my workout since it is nice and warm out today! As well as lots of stretching and more ab work.
Thanks to everyone who voted for Oh She Glows this morning– we are up to 10 votes!! Who hoo!
PS- Last night I updated my 'Read' page with more awesome blogs! I added a bunch of fun cake decorating websites.
I hope you are enjoying sunshine wherever you are!

"I am convinced that attitude is the key to success or failure in almost any of life's endeavors. Your attitude-your perspective, your outlook, how you feel about yourself, how you feel about other people-determines you priorities, your actions, your values. Your attitude determines how you interact with other people and how you interact with yourself." Carolyn Warner