207. Jill asks, "I do have a question about the Green Monsters. I have recently told a friend about them and she had her first this morning (she loved it)! My question is spinach vs. kale. I started on spinach then switched to kale. What is the nutritional difference between the two? Any advantages to using one vs. the other?"
That is a great question Jill! It is a question that I had a lot of fun trying to answer too. I went to the World's Healthiest Foods website to do some research. It is one of my favourite websites with so much great information!
I think the key to proper nutrition and health is to have a wide variety of vegetables in one's diet. There are many advantages to eating all types of vegetables as each offer unique levels of vitamins and nutrients. That is why I include both spinach and kale in my diet daily and also why I am eager to try other greens such as collards. The more variety we have in our diet, the more we will benefit from the unique levels of nutrients present in each.
Ok, are you ready to feast your eyes on these nutrient powerhouses???
Spinach
Spinach is an excellent source of vitamin K, vitamin A, manganese, folate, magnesium, iron, vitamin C, vitamin B2, calcium, potassium, and vitamin B6. It is a very good source of dietary fiber, copper, protein, phosphorus, zinc and vitamin E. In addition, it is a good source of omega-3 fatty acids, niacin and selenium.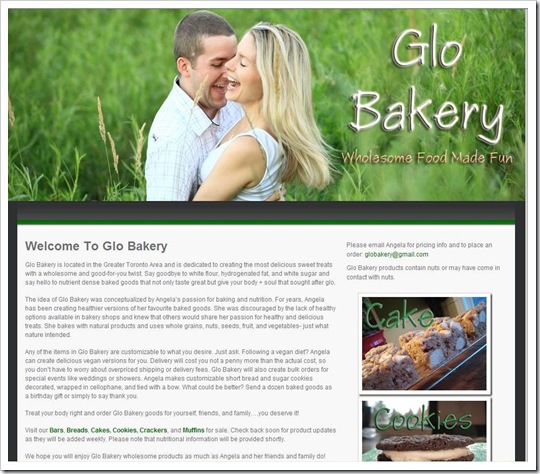 Spinach is said to contain 13 phytoflavinoids
It has cartenoids that fight prostate cancer
It fights ovarian cancer
Vitamin K is important for bone health
Vitamin C and A destroy free radicals in the body
Folate promotes gastrointestinal health
Kale
Kale is an excellent source of vitamin A, vitamin C and manganese. It is also a very good source of dietary fiber, copper, calcium, vitamin B6 and potassium.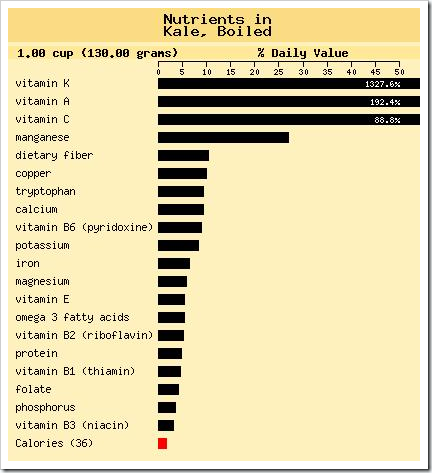 Kale is said to prevent ovarian cancer
It aids in detoxifying and cleansing the body
It is said to have 10-15 phytonutrients
It has cartenoids which lower cataract risk
Excellent source of Vitamin A, C, B6, fibre, and calcium
"Sulforaphane, which is formed when cruciferous vegetables such as kale are chopped or chewed, triggers the liver to produce enzymes that detoxify cancer-causing chemicals, inhibits chemically-induced breast cancers in animal studies, induces colon cancer cells to commit suicide. (I love that visual!!!)

Sulforaphane may also offer special protection to those with colon cancer-susceptible genes, suggests a study conducted at Rutgers University and published online in the journal Carcinogenesis.

How many weekly servings of cruciferous vegetables do you need to lower your risk of cancer? Just 3 to 5 servings-less than one serving a day! (1 serving = 1 cup)

To get the most benefit from your cruciferous vegetables like kale, be sure to choose organically grown varieties (their phytonutrient levels are higher than conventionally grown), and steam lightly (this method of cooking has been shown to not only retain the most phytonutrients but to maximize their availability)."
On Storing kale:
Kale should be wrapped in a damp paper towel, placed in a plastic bag and stored in the refrigerator crisper.
It should not be washed before storing since this may cause it to become limp.
Kale can be kept in the refrigerator for several days, although it is best when eaten within one or two days after purchase since the longer it is stored, the more bitter its flavor becomes.
I strongly recommend reading up on both spinach and kale over at WHF's!
Thanks for your question Jill!
Green Monster of the Day
Today's Green Monster comes from the beautiful Marlow. On her blog, "Gluten Hates Me But I'm Still Surviving", she writes:
"Bloggers everywhere have been trying the Green Monster, but I first read about it over at Oh She Glows, one of my favorite blogs. The mixtures are different, but this smoothie was so good!"
Her ingredients:
1 cup Vanilla Soymilk
1 cup Orange Juice
One dollop of Oikos Vanilla Yogurt
3 handfuls of Spinach
2 strawberries halved
Colors: Red, Green, Orange
The orange juice with the vanilla gives it a dreamsicle twist! I will def make this again, but I think I'll add a little hemp powder for fiber.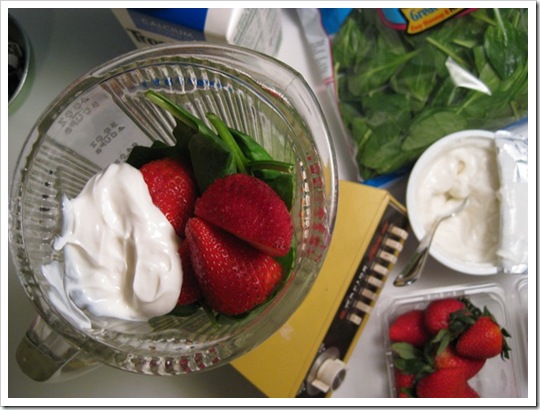 And the delicious result: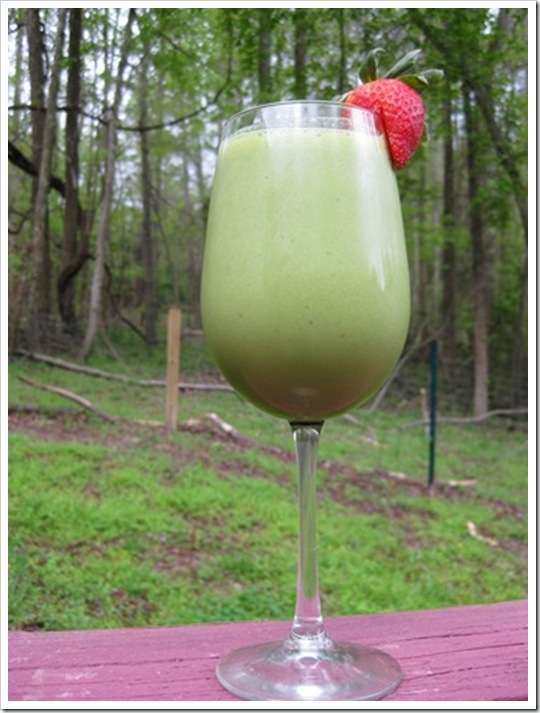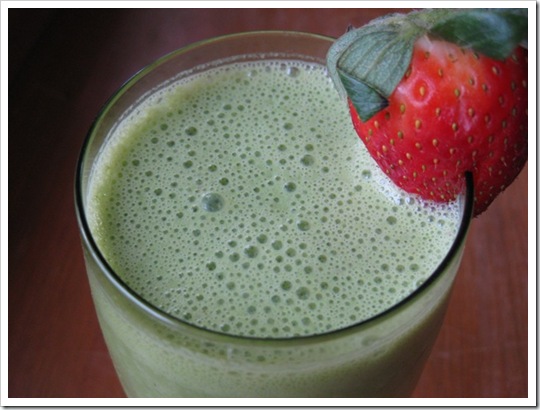 Just delicious! Thanks for sharing Marlow! :)
On that note, I am going to go make a delicious and healthy Green Monster! After which I will be adding today's BBBC and updating my workouts in the run page. Stay Tuned!
PS- The poll for the winner of the fundraising contest is heating up!!! VOTE NOW to be sure that your favourite wins the race! Ashley and Brandi are neck and neck!!!

"Simply put, you believe that things or people make you unhappy, but this is not accurate. You make yourself unhappy." ~ Wayne Dyer