Good afternoon!
I have been busy as a been bea bee this morning. There are lots of fun things going on with Glo Bakery and Oh She Glows right now. It is quite hard to keep up!
Last night Eric and I worked on the design of the Glo Bakery business cards! Thanks to all of your fabulous tips, we decided to download the template and design the card from scratch in Photoshop. This was not an easy task! After pulling out our hair for several hours until past midnight, we finally came up with a 1st draft.This now explains why there was no typical nightly post last night!
Front:
Note: I removed my last name and contact information just for safety purposes.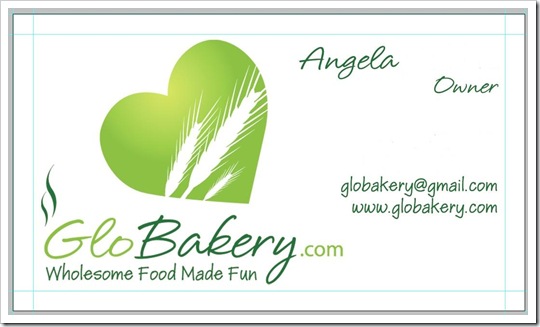 Back: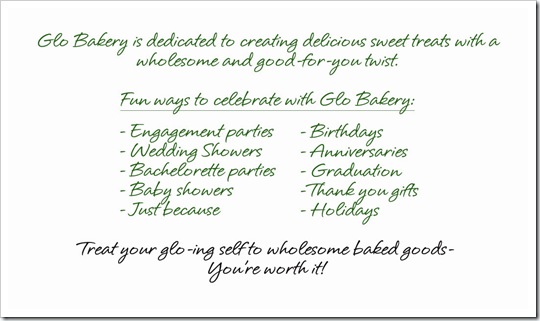 Fast forward to this morning.
I have been working on the Glo Bakery logo (shown above) to try to make it 'pop' off the page a bit more. Cue Adobe Photoshop once again. I am finally getting pretty decent at using Photoshop. Slowly but surely I am understanding the layers and all the different functions!
New logo draft 3: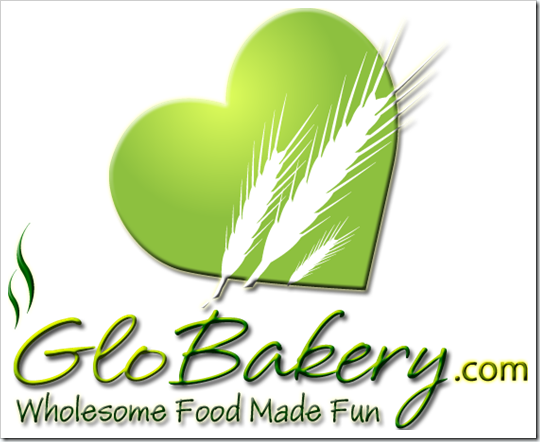 I like this revised logo, but I am not sold on how it looks on the Glo Bakery header:

It doesn't pop off the page enough. I need to still figure out a way to make it more visible. Any ideas/thoughts?
I will likely be updating the new revised logo onto the business cards too. I like the look of the word art! :)
I am also working on a logo for Oh She Glows with the wonderful Zesty! Lots of exciting things going on. :)

I haven't gotten my workout in yet, but I did update the BBBC Challenge for today as well as my workout log on the Run page. Progress, right??
Now I am off to the kitchen to create another order– stay tuned tonight for pictures! I will also be showing you the results of making Glo Bars in my new candy bar molds. Find out tonight if it worked!
After I create my order I will be doing my exercise for the day. It is super beautiful outside today with expected highs around 13C. I might get outside for a walk/run- first of the year. We will see though. I am a bit nervous about what the nasty pavement might to to my joints post-injury.
Also on today's and tomorrow's to-do list:
Paper (E?) work for OSG and Glo Bakery
Update my spreadsheets
Input receipts
Research GST information
Get back to my brother in law about tax stuff
Research kitchen organization/storage solutions
Study Food Safety Manual
Create price list
The not so glamorous side of running a business!
Have a great hump-day!! :)

Unless a man undertakes more than he possibly can do, he will never do all that he can.
     – Henry Drummond