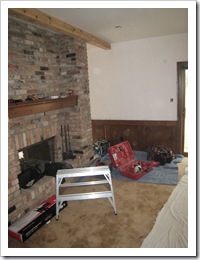 Today has been one of those days where I just knew that not much was going to get accomplished on the to-do list. That is ok though, I anticipated that going into it!
My brother Chris and buddy Jay arrived early this morning and got started on the renos! Chris and Jay are full time firefighters and also run a construction business on the side. I don't think they ever sleep!
They worked last night and left the firehall at 7am, and they are back at the firehall tonight for 5pm. Chris is working a 24 hour shift. They will be back on Thursday or Friday to finish everything up.
Here is Chris working away on the wiring in the living room: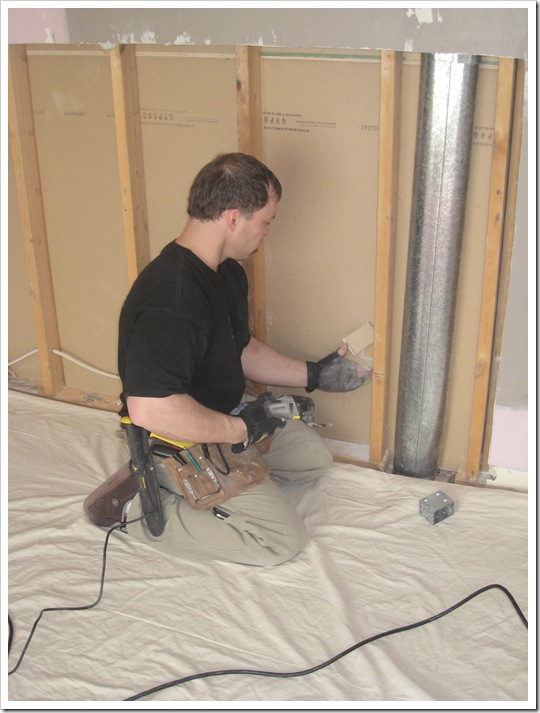 Don't ask me what they are doing. All I know is that when it's done things will work. :D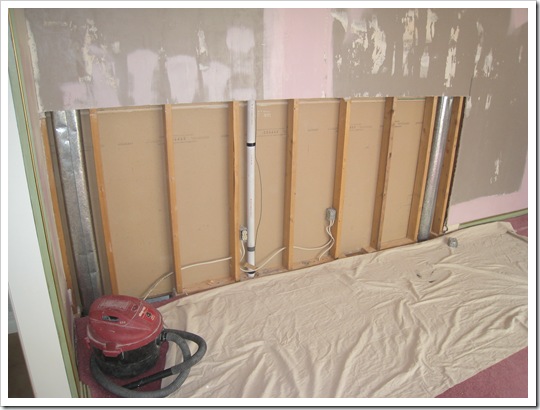 Here is Jay working in the family room. They have the flatscreen TV wall mount going up and a couple holes cut in the wall for the plates.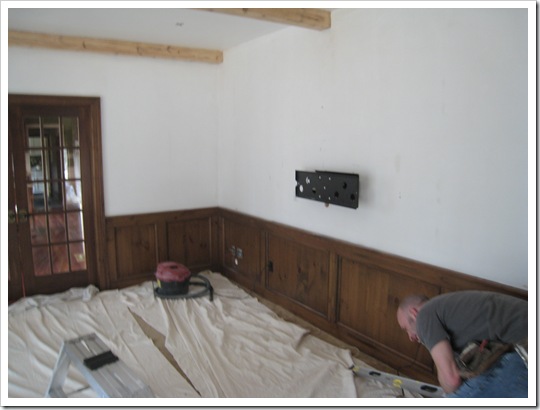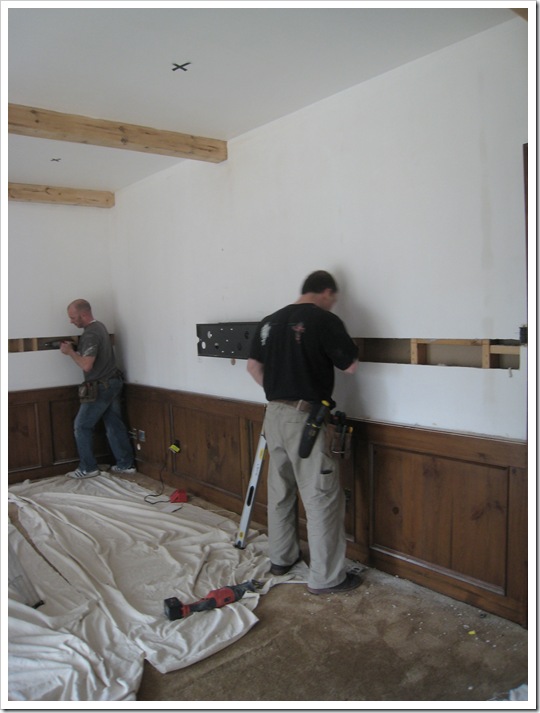 Sketchie is doing his own kind of wiring: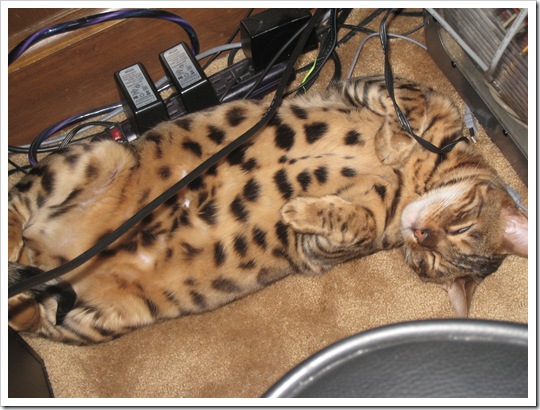 I promptly removed him from here when I found him. An overprotective mama, I guess!

While the boys played with wires, I played at Golda's Kitchen. Golda's Kicthen is a kitchen lovers dream! They carry everything from bakeware, to cake supplies and donut pans, to lemon zesters. I was in there for an hour!
Here is what I bought starting at top left and going clockwise: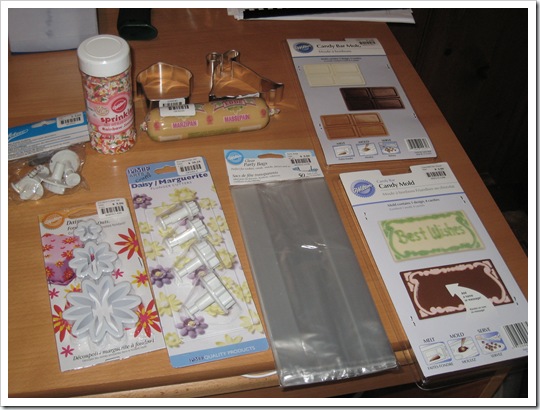 Leaf cut-outs (for marzipan)
Sprinkles
Marzipan (first time using it and soooo excited!)
A Cupcake cookie cutter (again, super excited)
A Wedding Gown Cookie Cutter (see above)
2 pkgs of Candy Bar Molds (for my Glo Bars!)
50 plastic treat bags (to wrap decorated Sweet Wheat Cookies in)
Daisy flower cut-outs (various sizes)
More flower cutouts
The candy bar molds that I am going to use for my Glo Bars. I really hope this works! I got the idea today while browsing and I got super excited to try it out. :)
The Flower cut outs for the marzipan: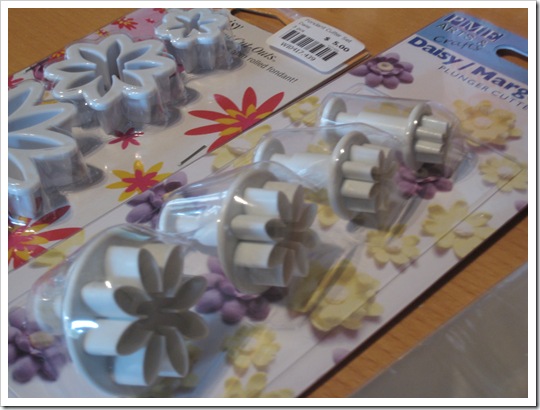 The leaf cut outs. You 'stamp' it and then 'pop' it out. How cool is that?!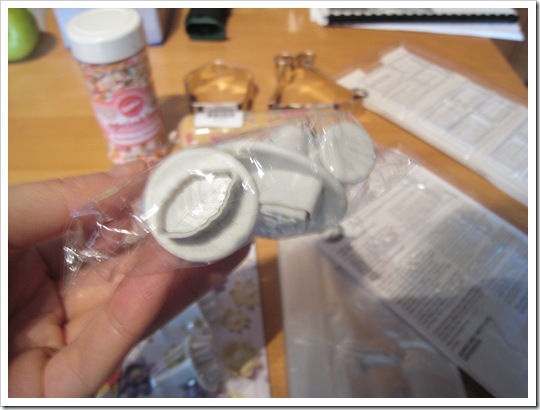 Yesterday, I made about 48 Glo Bars!
I think the process would have gone much better if I had these Candy Bar molds instead of either shaping them by hand or in a pan (they stuck to the pan),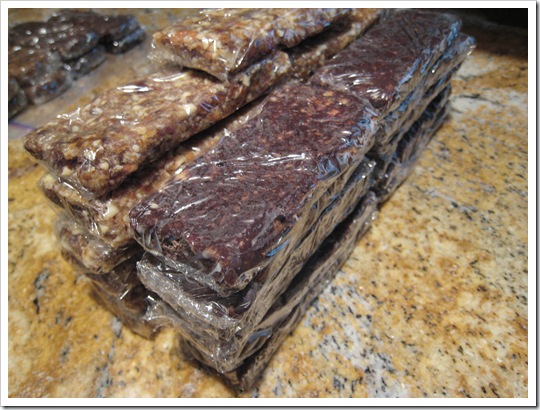 I can't wait to try this stuff out! :)
Vista Print + Charity Campaign
I tried designing my business cards on Vista Print today and I got pretty frustrated with it. I couldn't figure out how to select my own font (instead of the preselected ones) and I just felt it was a bit restrictive in terms of design. Am I missing something here? If anyone has used it, I would appreciate your tips! :)
Otherwise, the site has tons of potential and offers tons of items! You can make personalized calendars, removable bumper stickers, magnets, hats, thank you cards, etc! I am actually wondering if anyone would be interested if I created some items and sold them for charity (e.g., magnets, bumper stickers, baseball caps, thank you cards, calendars [I was thinking of putting my favourite quotes in it], sticky notes, pens, notepaper, etc.).
What do you guys think? Would you buy some Oh She Glows charity items?
Just as a guideline, the magnets, bumper stickers, and sticky notes would probably be $5 each.
They have these really cool photo desk calendars and hats too! I would probably charge about $15-20 for those to make sure that I am making enough money for charity.
Don't forget to vote in the fundraising contest here.
Well, I better get going! I am babysitting my niece soon and I need to try and get some stuff checked off the to-do list! See you guys tonight :)
I spy a delicious bar giveaway over at Peanut Butter and Juli!

Make one person happy each day and in forty years you will have made 14,600 human beings happy for a little time at least.
     – Charles Wiley