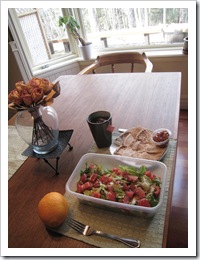 Because this was one of the most satisfying and powerful lunches I have had in a long time!
It took forever to eat, it filled my belly (almost too much!), and it was filled with powerfoods!
One thing I don't like is when a meal doesn't take long to eat. I like the experience to last with lots of bites and different textures.
That is the beauty of Volume Eating; you get to eat tons of food without breaking the caloric bank.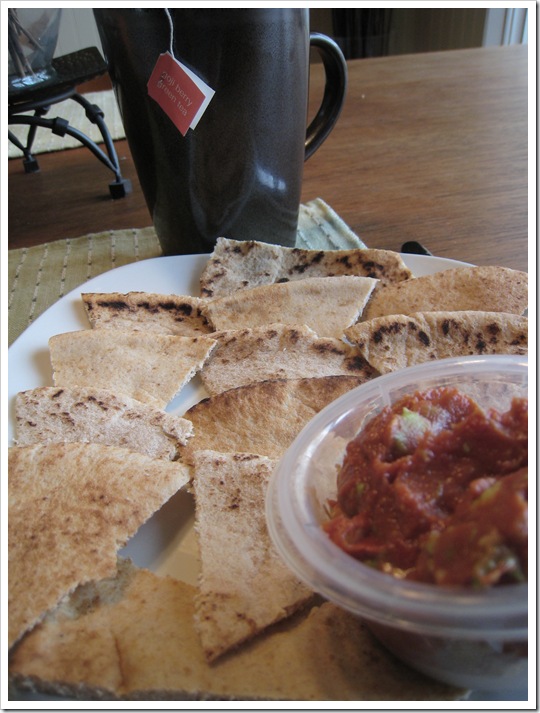 I made my signature avocado and tomato sauce:
1/2 avocado
2 T tomato paste
1 splash Almond Milk
And dipped pita triangles in it. :)
I had it with a huge salad with lots of healthy mix-ins:
Romaine lettuce
tomato
Red Pepper
Pecans
Kraft Light Balsamic dressing
Ground Flax seed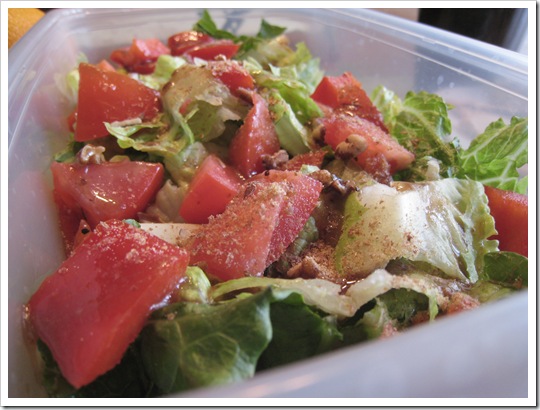 It took forever to eat!
I had planned on having this huge Sunkist Orange, but my stomach was about to burst! I will save him for later. :)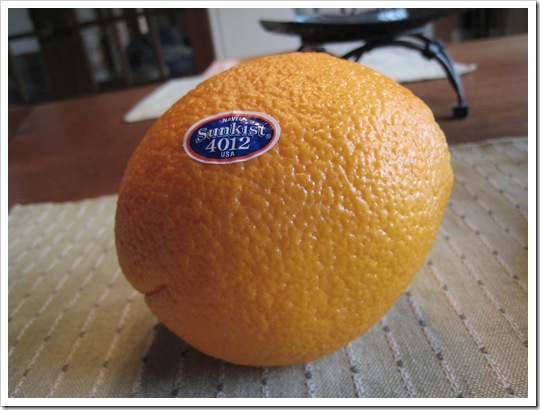 With a Stash Goji Berry Green tea: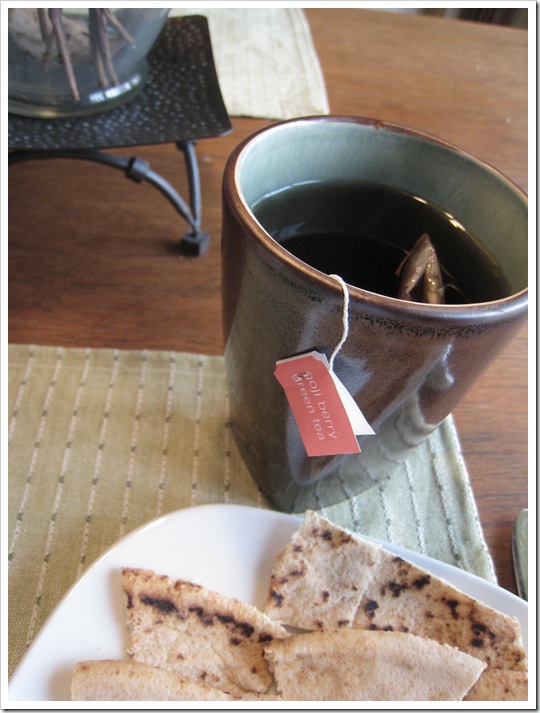 Now this is what I call volume eating at its' best!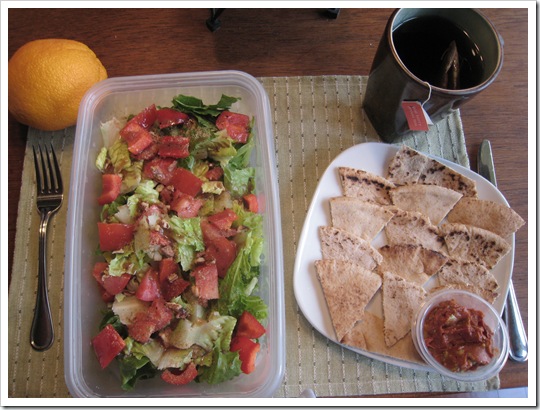 This morning before my workout I had a Peppermint Kale Green Monster (Peppermint tea leaves, 3 kale leaves, Almond breeze, and flax) and 1/2 of a Daryl's All Natural Granola Bar.

For some reason I was feeling pretty lack luster on the workout front today! Sometimes this happens to me after a leisurely day off. I felt a bit lazy today and even doing 30 mins. on the treadmill seemed a bit daunting! Luckily my intervals helped get me through.
The stats:
Duration: 47 mins.
Max heart rate: 166 bpm
Avg heart rate: 143 bpm
Feel the burn: 368 kcals
Today I walked for 2 mins (4.0 mph), then ran 15 mins (4.7 mph), then did a 1 min. plank, then ran for 10 mins (4.7 mph), then a 1 min side right plank, then ran for 5 mins. (4.9 mph), then a left size plank, with some walking mixed in. All of my workout was at incline 7%.
I've said it before and I will say it again: Side planks are sooooo challenging for me!!! Anyone else?? At 50 seconds I am cursing them and the last 10 seconds feel super tough. But…they work!
I have to get going now. I have 3 orders to prepare today and I need to go get some groceries first. After that I am working on Glo Bakery logo (getting it on the site) as well as hopefully figuring out where to order my business cards from (I will look into Vista print- I hear it is only $5!) and business stickers for packaging.
Don't worry I haven't forgotten about the Chocolate filled giveaway that ended last night! Eric and I will be narrowing down the entries to 5 and then I will be posting a poll for you to vote on the winner! Of course, the more votes you have the better so I will be encouraging you to ask your readers (if applicable), family, and friends to log on to vote!
Stay tuned… :)
Have a lovely, happy, and healthy afternoon everyone! :)

"The happiest people seem to be those who have no particular reason for being so except that they are so." ~ William Ralph Inge