I love Tulips. And Egg Trees. As far as I am concerned they should be staples in the house year round!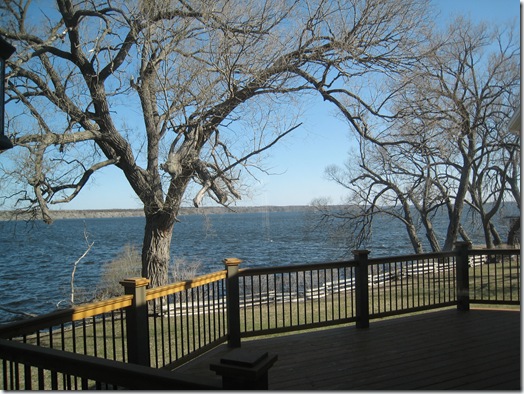 Well it turned out that the weather was freezing outside today! Minus 3 Celcius this morning with a bitter wind. Brrrr. Beautiful sun though!
Instead of some outdoor frigid exercise, I had a leisurely morning in the sunroom with my tea: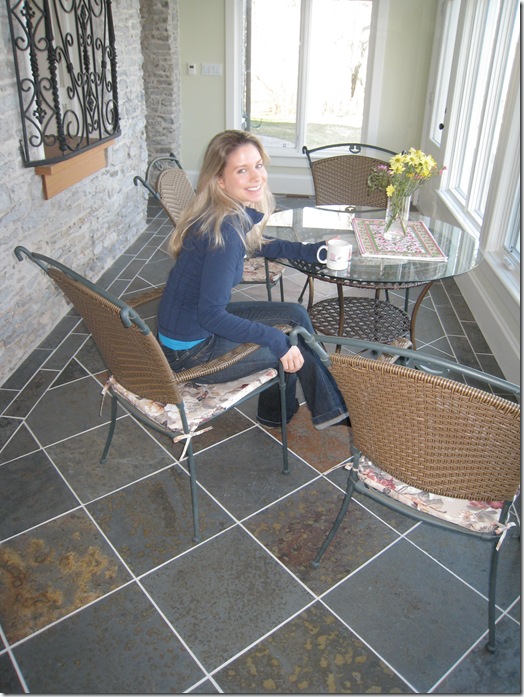 So serene!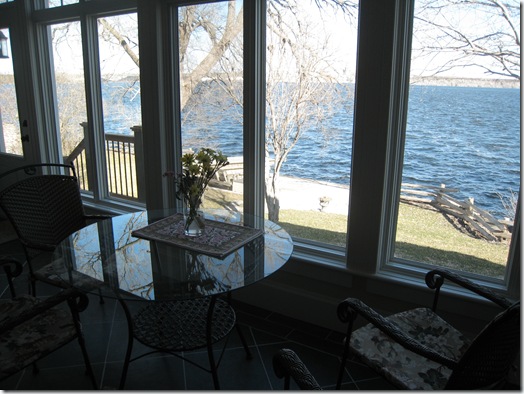 Breakfast was around 10:30am. I had a small apple this morning to tie me over.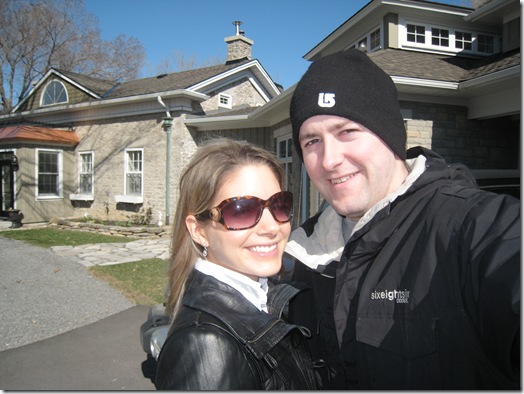 At a local diner!
The brekkie Menu: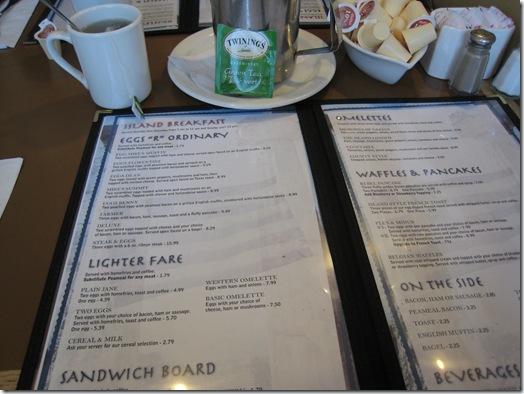 I got the Plain Jane :) But modified it of course! I asked to substitute the home fries for tomatoes. I was a bit disappointed when they only brought me 2 slices! I was expecting a plateful. I also got dry brown toast on the side and a Twinnings Green Tea. My eggs were poached– my favourite!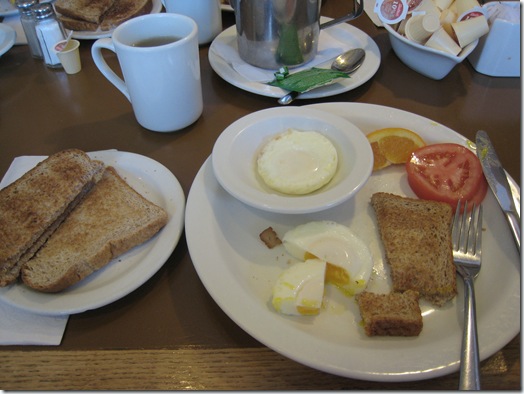 We just relaxed late morning and early afternoon. It is about 2:30pm and we are gearing up to fill up our stomachs once again! :) Nothing better than eating! haha
Eric and I were thinking about having our wedding at their house last summer. It would have been a perfect outdoor setting:
We decided against it though because the town is severely lacking in accomodations! And it is very far out of Toronto area.
Eric taught me how to play the guitar today!
I learned the beginning of 'Nothing Else Matters' by Metallica. Surprisingly, I picked it up pretty quick! I really enjoyed learning the guitar.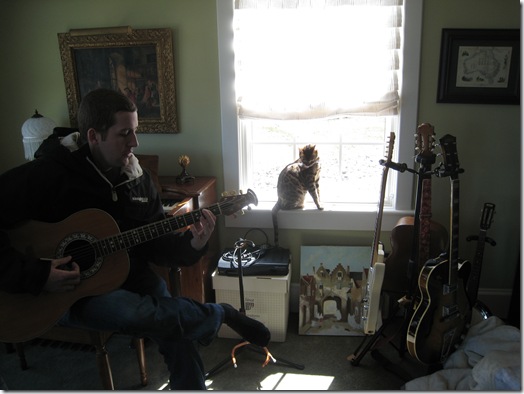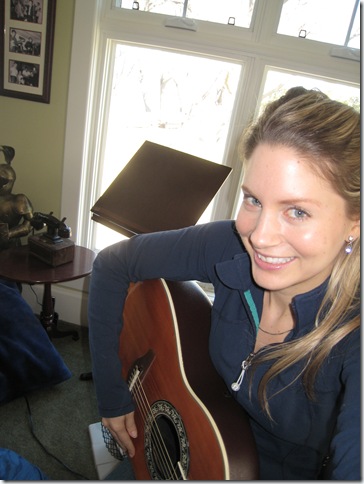 We shot a video too!
Well, lunch is ready! The homemade bread maker bread is the star of the show…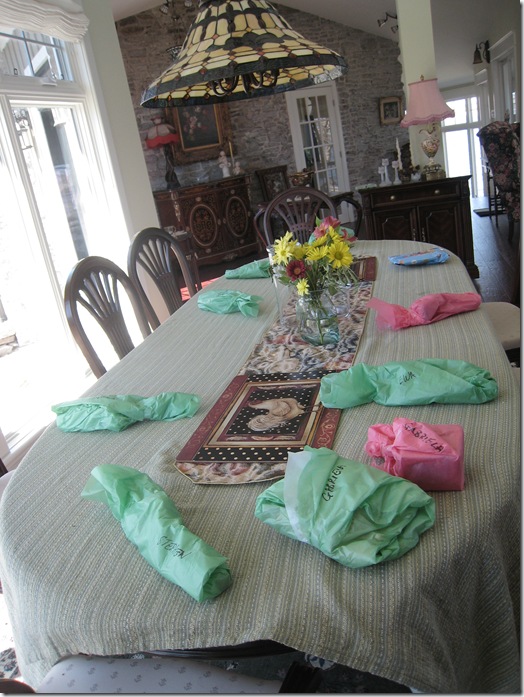 Today's question: When you are eating with others, do you pay attention to what they eat and what portions they serve themselves?
I find it is very interesting to see how others eat- but maybe I am just weird like that!