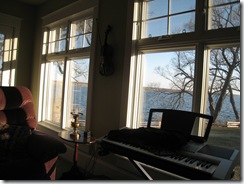 I awoke to one of the most relaxing and beautiful scenes this morning. My In-Laws place is on the water and the view is just breathtaking.
I woke up and felt instantly relaxed. It is no matter that I am the only person up right now. Everyone else can sleep while I enjoy this beautiful morning.
I am thinking about getting outside for some exercise, but I am worried that it isn't nearly as warm as it looks.
Sketchie loves the view too. So much so that he pawed at our door until we I let him in this morning.
Yesterday was so much fun!
We played Trivia Pursuit for most of the afternoon. It was couples teams! We never actually finished but Eric and I were in the lead with 5 pie pieces. :) I was surprising myself how many questions I got right! Biggest lesson learned: Go with you first instinct, always!
Everyone loved the cookies I decorated for my niece- she just loved them!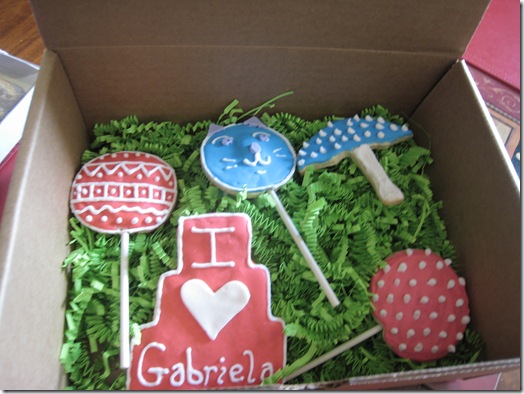 Oh the intensity!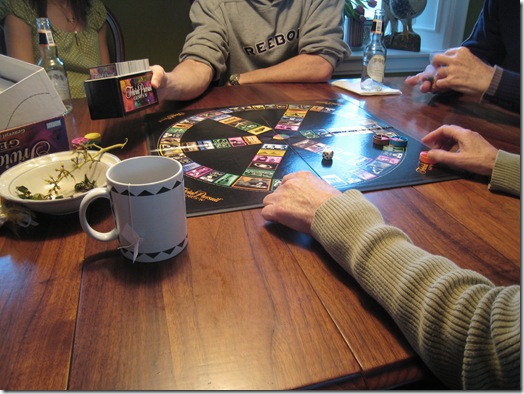 I did a B.Y.O.T. (as per usual for me)- Bring Your Own Tea. :D
I brought some Echinacea tea, and some Stash Goji Berry teas. I always come prepared!
There was a beautiful sunset last night: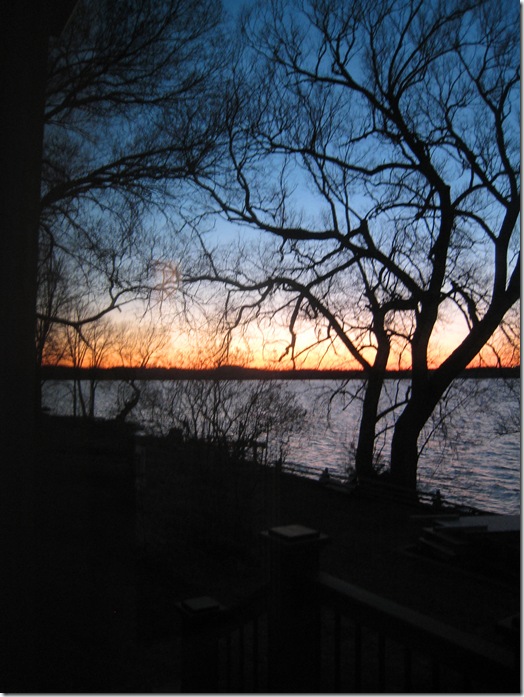 Part of the century home: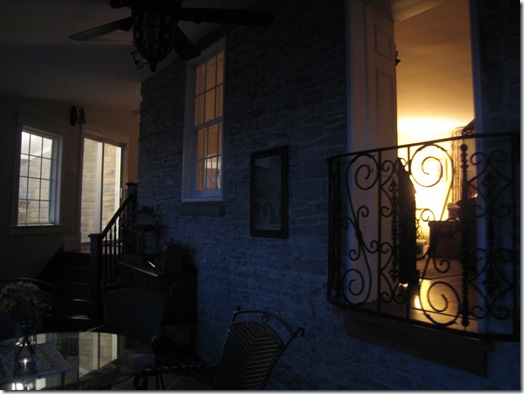 This is part of the extension below. You can see the stone wall which is where the original century home ends. I love that they incorporated the exterior stone right into the house!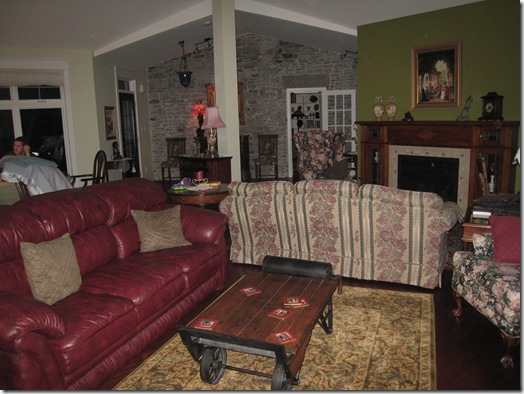 We had a late dinner around 9pm. We were all starving, and that was after I had some fruit and saltine crackers while playing the game. I also had 2 servings of Nature's Path Kamut cereal and a granny smith apple in the car.
On the menu for dinner was chicken and beef shiskebabs, baked potatoes, strawberry salad, multigrain bread, and red + white wine.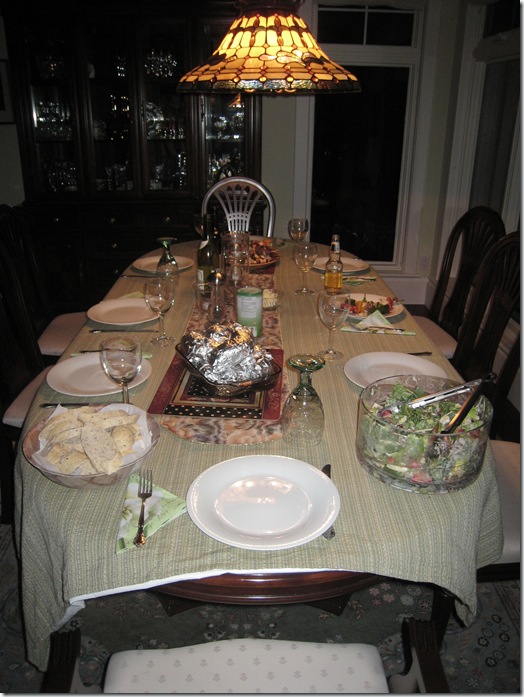 I had 2 veggie shiskebabs, a baked potato, salad, bread, and a 4oz pour of white wine.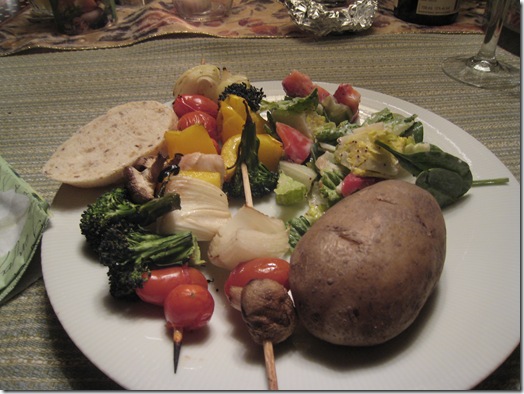 I ate all of that plus more salad and some of Eric's potato and veggies that he didn't eat. :) I had about 2 tsp of margarine for the potato and bread. Mmmm. So good.
For dessert I tried a bite of Eric's cupcake but was too full to have much else!
Mr and Mrs. and my MIL :)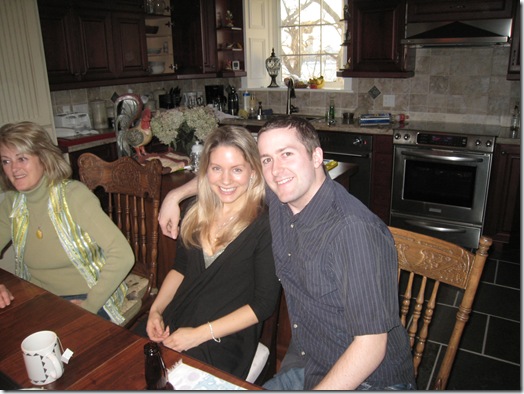 Eric and I bunked in the 'music room' and Eric serenaded me with the banjo before slumber. lol.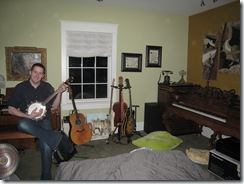 Well, I think I am going to get into a nice warm shower and start my day. I think we will be going out for breakfast this morning likely around 10:00am. I am going to need to dive into my snack stash before breakfast because my stomach is growling!
I would like to get out for a walk today too!
Was the Easter Bunny good to everyone?? Drop me a comment below and let me know how your Easter weekend is going!
I will be posting on the drive home later this afternoon. :) See you then!