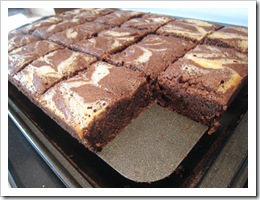 Well, the second batch of brownies turned out! Thank goodness or I think I would have lost my marbles.
Could you believe it that I almost caught myself making another ingredient mistake? I guess I am just not in the habit of following recipes!
I need to make it more of a habit now that I need to reproduce the exact items again and again. :)

From 5-7pm, I decorated Martini glasses:
I am so slow at them!
You don't want to know how long these took me per cookie! lol.
Hopefully over time I will get faster and faster at it. Perhaps a real life martini would speed up the process a bit more? :)
I like this Tiffany's inspired cake: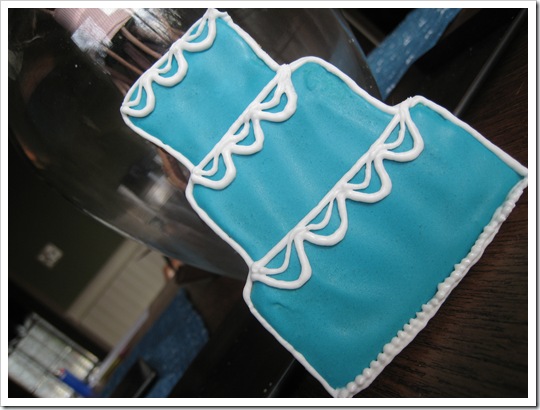 I still have 5 Martini's left to do tonight after this post! lol. I need to crank up the speed.

Dinner was quick and easy and very similar to lunch! I was not in the mood to cook since I had been in the kitchen all day. So we made quick veggie burger wraps. They were out of this world delicious!
Eric's: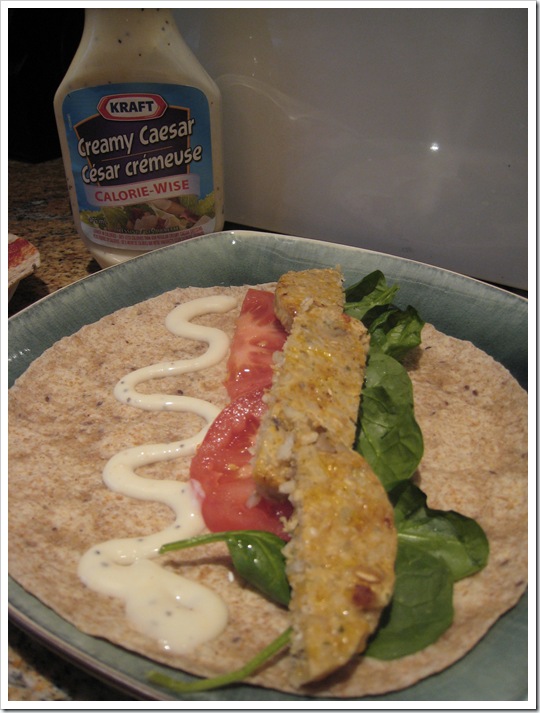 Mine: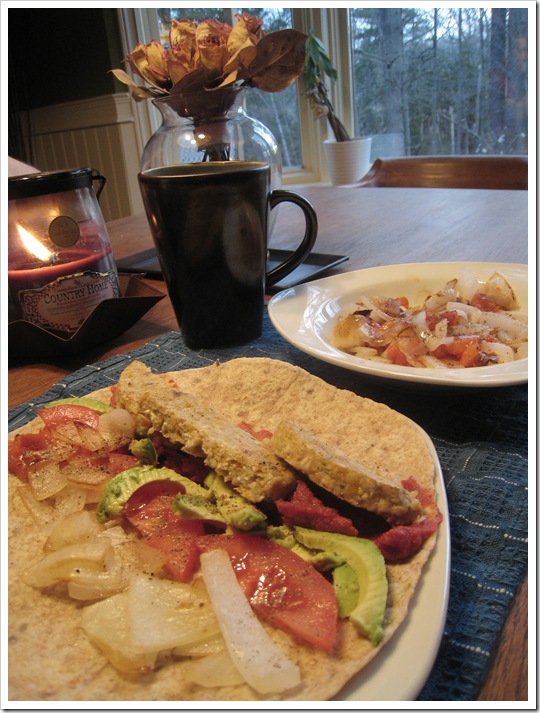 With sautéed sweet onions and tomatoes on the side:
It was Amazing! Probably the best wrap in a long time.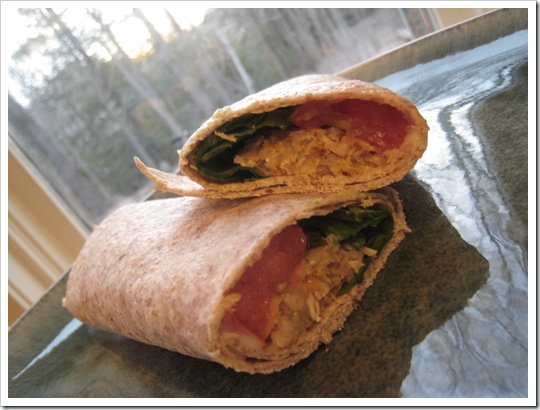 Eric inhaled his he liked it so much. I was still taking food photography and he was just about done!
Dessert (one of the GOOD brownies):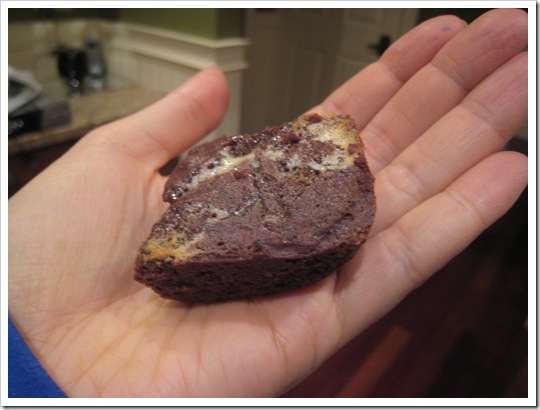 I desperately need to get back in the kitchen to finish my order and pack it for tomorrow.
Tomorrow I am delivering my order in Toronto at 1pm, then we are heading straight to my in-law's for an Easter get together. We will be staying there until Sunday night. I will blog my regular morning post tomorrow and then once or twice on the visit.
Tonight's question: What decorated cookie is your favourite?
See you tomorrow AM for Glo Bakery Logo, my workout, and much more!

PS- The awesome Zesty launched his new clothing line and is giving the profits to charity! Check it out…and get Zesty! Mmm lemon zest.