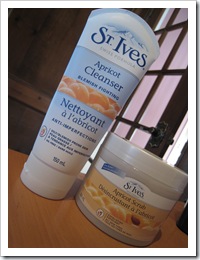 I have been meaning to do a beauty product review on my favourite St Ives products for a while now. Not only are they my go-to products for exfoliation, they are high in my books because they do not test on animals.
So yesterday when I was in Shoppers drugmart, I was delighted to find that St. Ives products were on sale! Sometimes the stars just align.
I normally purchase the St. Ives Gentle Scrub in the size of the container on the left, however I noticed that the larger tub on the right was on sale for the same price ($4.49 CAD)! The tub has twice as much (300 ml vs 150 ml) so it was a great buy.
I also tried the Apricot Cleanser for oily and blemish prone skin. I had never tried this one before and since it too was on sale ($4.49 CAD), I was feeling a little frisky.
Much to my delight, I loved the Apricot Cleanser (shown below). I loved it so much that I squealed at Eric when he came into the room.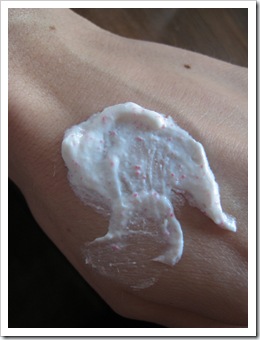 I said, "I can't believe I have never discovered this cleanser before, it is PERFECT!!!" Then I started rambling on about the sale prices and his eyes went all sorts of glazed. Luckily, I have Oh She Glows. This blog has saved Eric many a painful beauty story.
The best things about this cleanser are the tiny pink exfoliation beads. They aren't the scratchy kind that are made from nut shells. They are a soft man-made bead that is smooth to the touch and is gentle enough for daily use. It was a creamy delight on my skin and quite easy to wash off. I also loved that it didn't leave my skin tight feeling after drying off.
Oh She Glows Rating: 5 stars! No, it's off the charts really. :)
And now for the Apricot Scrub that I have used countless times: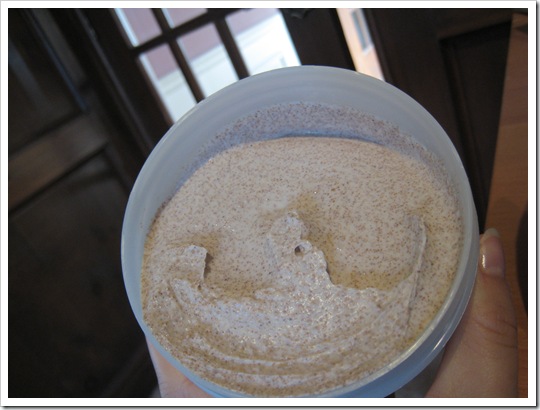 This scrub is great because it can be used on the face or the body. It 'removes dull, dead skin cells to instantly reveal healthy looking skin.'
Who wouldn't want that?
The key to this scrub is to use a gentle touch. Your goal is not to scrub the top 3 layers of skin off, but to gently rub away any flakes or dead cells.
I like to use this once every couple days. Generally, what I have read says to only exfoliate once a week but I have always done it more than that and I swear it is partly the reason for glowing skin.

Well, Sketchie and I are going to do some yoga after we make green monsters.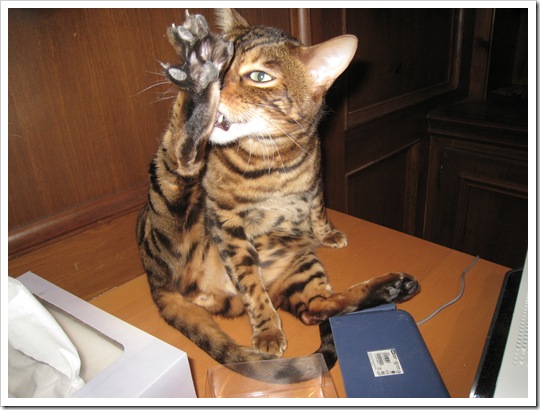 Look at that form! He's really good with his leg extensions!
See you this afternoon for:
A tea and antioxidant-inflused smoothie (just when you thought it couldn't get greener!)
My workout (see the BBBC Challenge for today here)
Fun pictures
The course manual that I am studying
Don't forget to participate in my amazing chocolate filled giveaway!
Today's question: What is your skin care routine like? What products do you use?