If there is one thing I remember vividly about our trip to Mayan Riviera, Mexico, it was the jingle they always had playing on the loud speakers around the resort. 'VIVE LA MEH-ZI-COOOO', it blared. Whenever I hear any form of Mexican music I am brought back to our wonderful vacation. It almost makes me forget about the white stuff outside right now.
I had the most delicious plate of Mexican spaghetti tonight! My new favourite flavour of St Ives Veggie Ground Round is the Mexican one. I've never had it until we purchased this package last week!
It tastes just like beef mixed with fajita seasonings. It is a tad spicy so for spaghetti I would probably use half of this Mexican flavour and half Original flavour. It was still a really fun twist on regular spaghetti though.
Eric, who is not a spice fan, really loved it. In fact, he said, "I love this" Case closed.
Is my hubby turning into a Veggie?!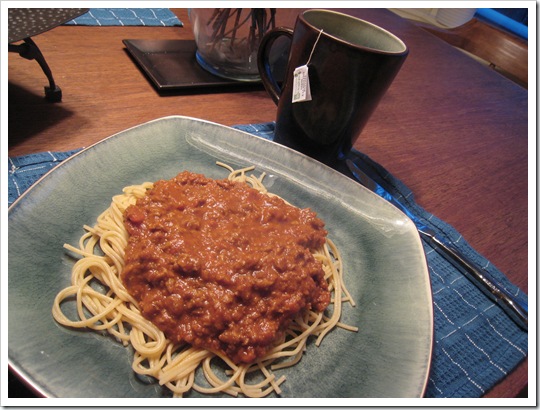 This was a quick and easy meal! Total prep and cook time was about 15 mins.
The Contents:
1 Package of St Ives Mexican Ground Round
1 Bottle of Spaghetti Sauce (I used an Organic one, forget the brand now)
President's Choice Whole Wheat Spaghetti Noodles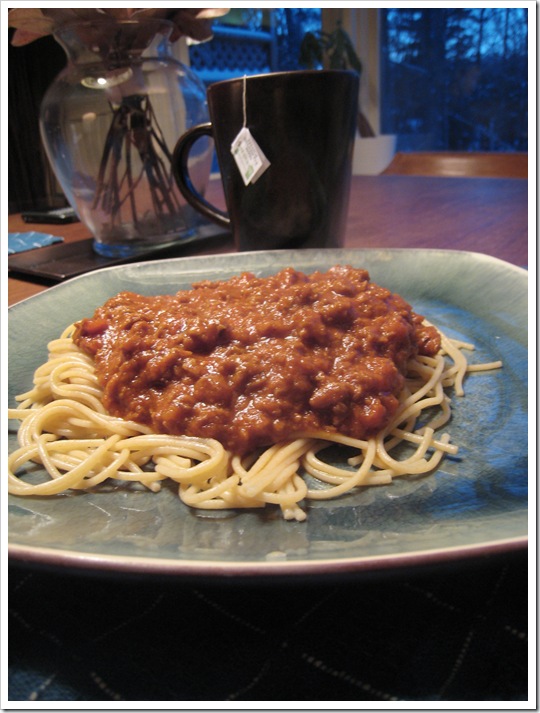 And a PC Organic Peppermint Tea on the side! :)
This meal was spicy and savoury. Oh and I almost forgot the best part!
Homemade Whole Wheat Bread with Becel Olive Oil Margarine: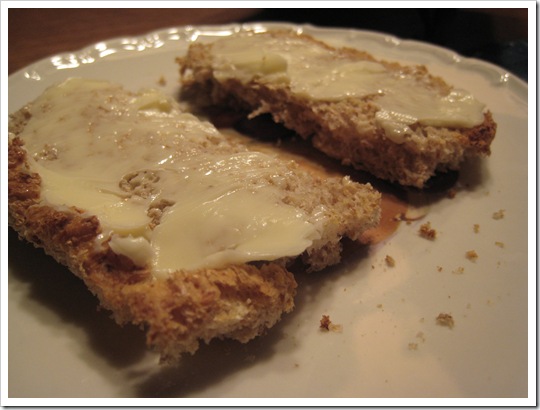 Toasted of course. Crunch Crunch Crunch.
I love dipping my toast in the spaghetti.
Sometimes when I am feeling really reminiscent of my childhood I make a spaghetti sandwich. Anyone else used to make those as a kid? I made them exclusively. In fact, I don't think I ate spaghetti any other way except smooshed between bread!

This afternoon was Glo Baking + testing + experimenting!
I made 3 new egg-less oatmeal cookies!
Oatmeal Raisin: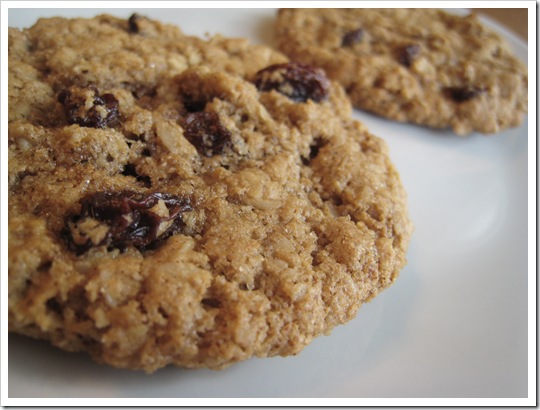 Glo Bakery Tip: Want a great egg substitution? Blend together 1 tablespoon of ground flax with 3 tablespoons of water. The flax and water will gel and create a binder. Fabulous!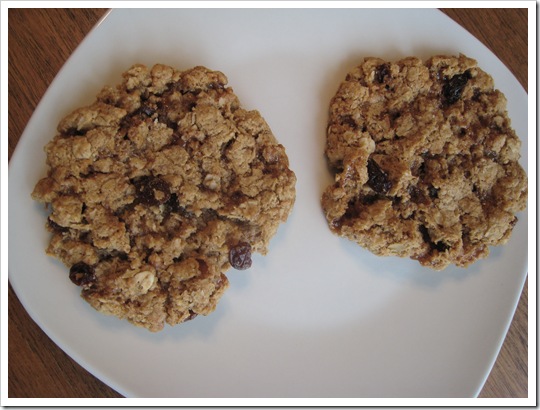 Gooey Toffee Oatmeal Raisin:
Blueberry Oatmeal (my fav!!):
3 flavours from above: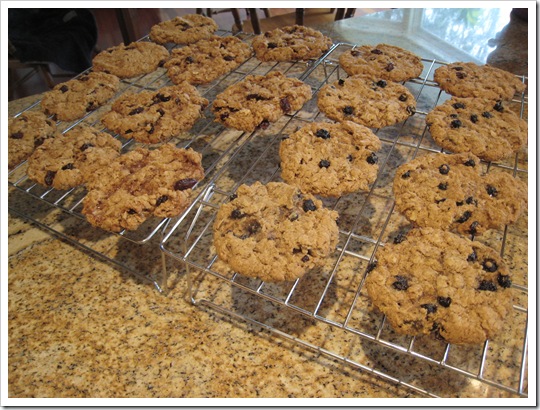 I loved each flavour of cookie! In fact, I am scratching my old oatmeal cookie recipe I think. I used to think it couldn't be beat, that is, until I had these today!
Eric tasted them after dinner and he loved them. He said, "Crispy on the outside, chewy on the inside. Perfect."
I also prepared a secret Easter package today filled with Glo products.
I wonder who it is for?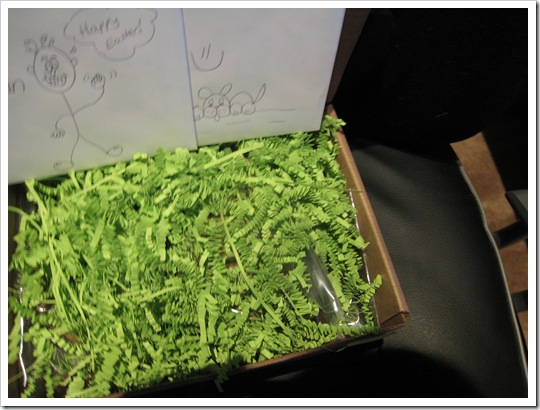 Tonight's Question: Do you have any plans for Easter? What are you doing and who are you spending it with? Inquiring minds must know! :)
Eric and I are going to visit family at his parent's place on Easter Weekend. It should be a great time as it always is with lots of delicious food and entertaining company. :)