Hey there!
This post is going to be short and sweet tonight! My sore throat came back with a vengeance tonight. I feel so crappy!
I talked to Leah on the phone on our way to run a couple last minute shower errands. It was so nice to hear her voice! I am super excited to see her tomorrow. :) We are going to throw her a fabulous shower!
Well, I need to finish packing up the car.
I just got a big mug of Echinacea tea and 2 Cold Fx. Hopefully that will help overnight. I am probably going to climb into bed with Eric and watch a movie now! I just feel so drained.
I will leave you all with a couple of Sketchie pics taken this afternoon: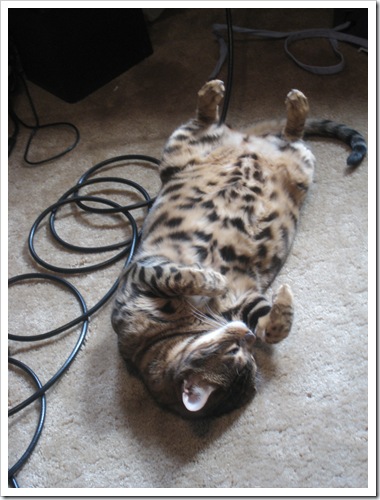 I LOVE when he curls his toes like that! haha.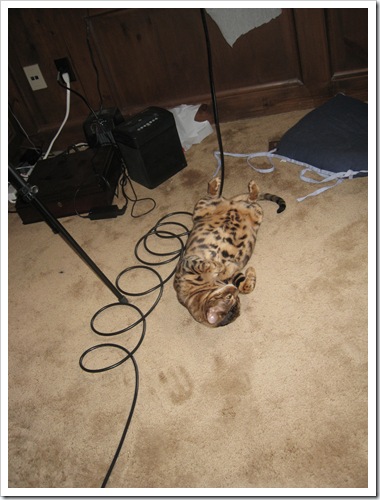 Sketchie always makes me feel better!
Hope you have a great night!
See you Sunday night! :) Enjoy your weekend.