Has anyone else seen that office episode?? It kills me!!! :D
Speaking of beets…
I have turned into the Chocolate Monster today!
Mmmmmm…chocolate monster…mmmm…
Who doesn't love a good chocolate filled Friday?
As promised, I made my first ever Chocolate Beet Cake. I have to admit, I was shakin in my boots.
Beets in a cake?! You gotta be kidding me. Seriously? Reeeally? No. No way. Nope. I don't believe it. Nah-uh.
Ya-huh!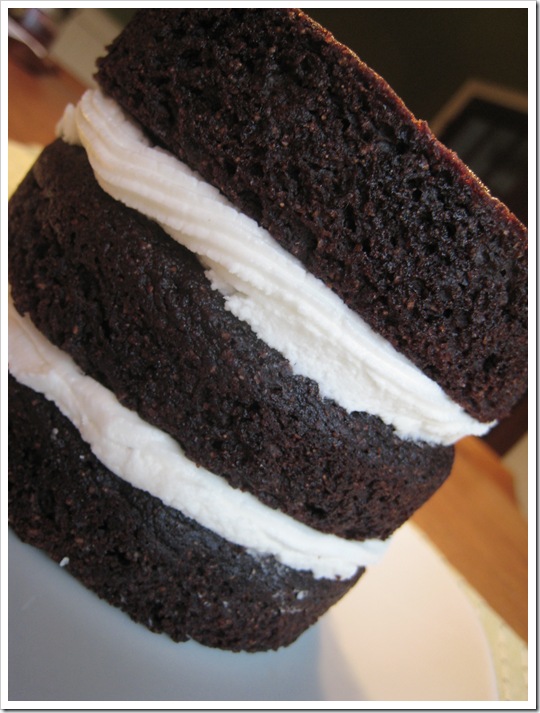 She's beautiful isn't she?
BEETS. BEAT. BUTTER.
That's what she said!
Ok, I'll stop being weird now. Well, I will be less weird that is.
Anywho, I modified this recipe Big Time. Actually, when I was done with this recipe, I could have been looking off of a recipe for Curry Chicken Pot Pie for all you know.
I basically took this recipe and ripped it apart and oh how fun it was.
My ingredients included: beets (duh!), almond extract, WWPF (Whole Wheat Pastry Flour), vinegar, organic cocoa, natural cane sugar, baking soda, half salt, applesauce, and spices.
As I said, I was shaking in my booties. Quivering with fear. See, I hate beets. No really, I despise them since childhood. Just to be sure, I tasted one today. Yup, still gross.
But simply magical in this cake.
I couldn't taste the beets. A light from above shown on the cake and the angels sang glorious songs of praise.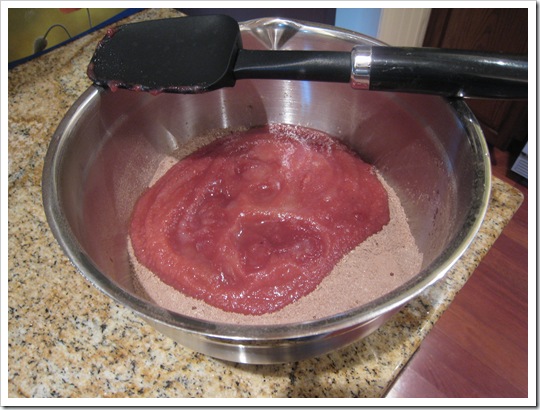 Pureed Beets. It doesn't get much grosser than that!
But mixed in with other natural ingredients, the beets transform into a magical chocolate cake.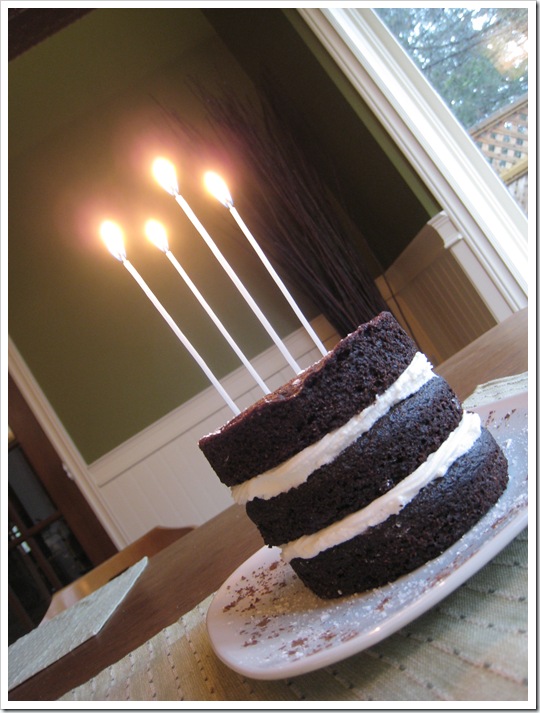 Did I mention it is oil-free?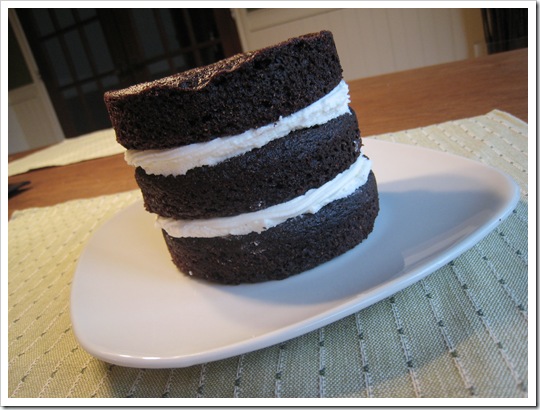 I thought this would make a killer birthday cake.
And two lil' Ramekins:
Yup, still rockin' the Dollarstore Dishware.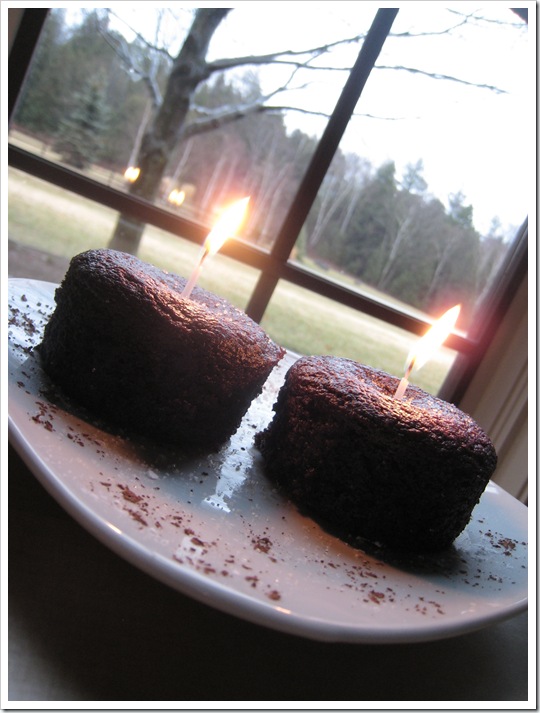 And some whoopie pies:
The taste?
Was truly spectacular. I couldn't taste the beets at all. It was perhaps the most lovely chocolate cake I have ever come across. I am not a chocolate cake fan, but this one really impressed me.
The icing was simple: Confectioner's Sugar, Almond extract, and Non Hydrogenated Olive Oil Margarine.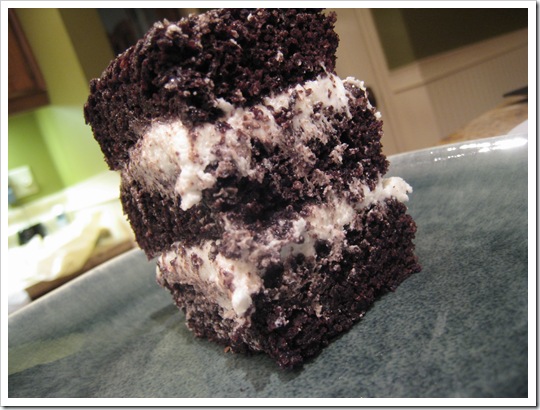 And I maybe sorta ruined my dinner. :) I couldn't help it! I had 2 whoopie pies. They were so good. Can't a girl get her veggies in???
Eric is almost home and I am going to give him the three layer cake and see how much he can eat of it for dessert.
Tonight's Question: What is your all time favourite cake? Toppings? Icing flavours? Dish it!!! Perhaps I will feature it in my next cake recipe. Make a suggestion below!
I'm off to feed the hubby and then hopefully do some yoga and Glo Bakery website stuff! OH and pack for Leah's tomorrow! Weeee.
Have a FABULOUS FRIDAY everyone!