Good afternoon!
I have had a productive Monday so far. I had a horrible headache this morning so I finally gave in and had an Ibuprofen tablet. It took the headache away within 15 mins! I never take pills, so I guess when I do my body responds to them well.
This morning I have been cranking along with my to-do list:
Researched + Ordered Glo Bakery Packaging (1.5 hours)
Worked on new Glo Bakery website (1.5 hours)
Emails/Administrative tasks (1.5 hours)
It's funny, now that I am enjoying my work I find I am so much more productive! A huge to-do list doesn't phase me in the least.
Lunch was inspired by a comment from veggiegirl. She said she loves to use chard to make veggie wraps! I knew I had to try this for lunch.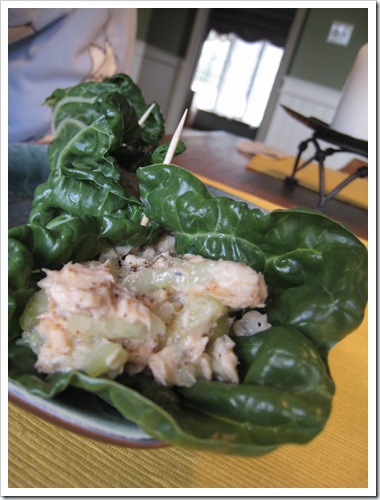 Swiss Chard + Cucumber Salmon Wrap
Ingredients:
1 can salmon
2 spoonfuls Soy Yogurt (or regular)
1/3 English cuke, chopped
1 large Swiss Chard leaf (stem removed)
Paprika
Pepper
Sketchie enjoys licking the empty salmon can. Oh he is so spoiled!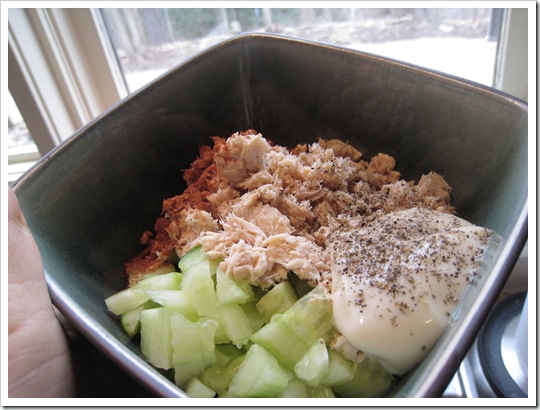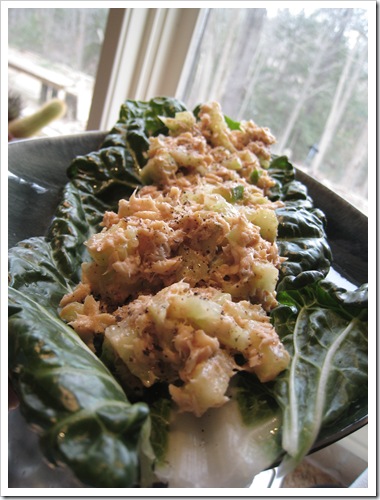 I removed the bottom part of the stem, but I should have removed more of it! Those bites with the stem in there were not pleasant. I would strongly suggest removing as much of the stem as you can! I cut the bottom thick part out and it tasted much better.
The overall taste was still a bit bitter, so I would also suggest using more seasonings or a different, more flavourful sauce to counteract the bitter qualities.
All and all it was fun to try something totally new and adventurous! My body thanked me. :)
Dessert was a kiwi (not ripe enough yet- doh!):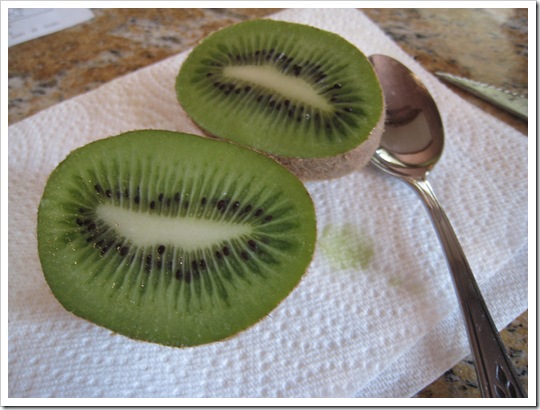 I am fueled on green power and ready to tackle the work once again!

I have some exciting news!
Tomorrow is a huge day for Oh She Glows. :D
Tomorrow we will have a famous guest celebrity on Oh She Glows! I am absolutely thrilled to present this special interview for you all.
Hint: She has been on Oprah!
Any guesses?