Good afternoon!
I made lots of progress with Glo Bakery website this morning thanks to Eric. :) He helped me transfer my domain.
Here is the new website: www.globakery.com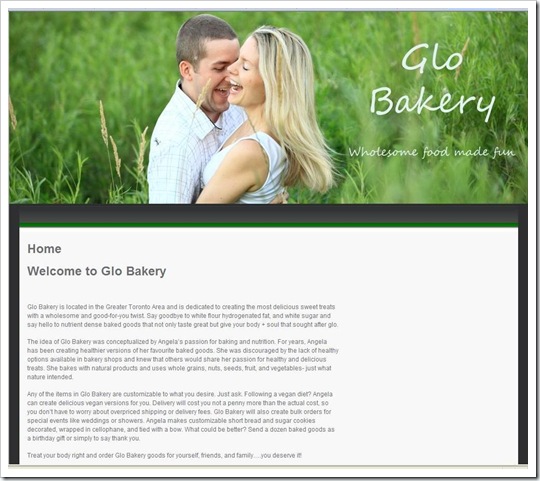 I still have tons left to do, but this gives you an idea! :) The header is going to change big time once I get my new logo. I am glad that I am finally breaking away from wordpress.com. It is great for starting out, but it is so limiting if you want to modify your coding and design.
Here is the old site (still up until I completely transfer over!).
I also am in the midst of working with someone to design my Glo Bakery logo! I am quite excited about this and can't wait until it is ready so I can create a proper header, business cards, packaging stickers, and the like.
If this logo works out I will be having an Oh She Glows logo designed as well.
Eric and I broke at 1:30pm for lunch. It was fresh and low in flour! :)
An open faced sandwich is a great way to minimize flour consumption and maximize other food groups like veggies!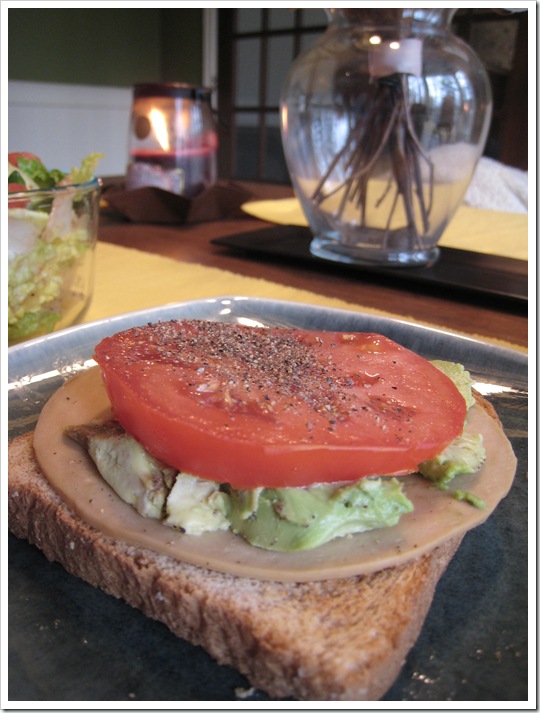 Contents:
1 piece w/w toast (no name bread- but I will be making w/w bread as soon as we finish up our bread)
1/2 avocado
1 tomato slice
Black pepper
2 Tofurkey slices
And a HUGE salad (spinach, romaine, tomato, cukes, pepper, balsamic vinagrette)
Breakfast was a Green Monster and a small bowl of Spelt cereal.
I also have been having 1-2 mugs of green tea in the morning lately. Oh how I missed it!

Now for the winners of the POM Giveaway Contest!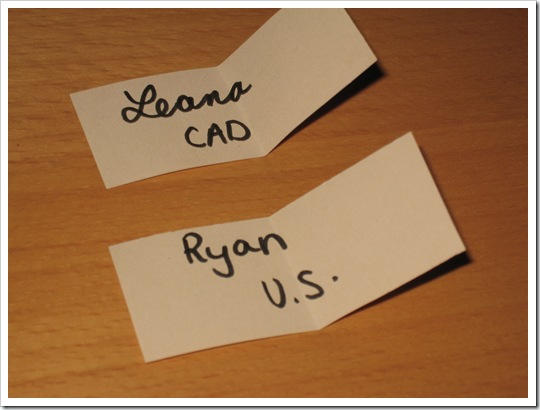 Congrats to Leana and Ryan! Please email me ([email protected]) with your contact info and I will send these coupons to you! :)
Thank you to our friends at POM for making this possible!
I am off for my Interval treadmill workout now! After that I will do my leg work and planks. :)
I hope you are all enjoying your Sunday! The sun just came out here- yippee!
This afternoon's question: What is easier for you: 30 squats, 30 lunges, or 30 push ups?
For me the lunges are easiest…I have strong legs- I find squats are one of the hardest leg workouts though.