Happy Weekend!!
Our Bread Baking Mission was interesting to say the least! ha!
Remember how I said, we were unsure whether adding the yeast in the wrong order would affect the bread?
Well…
DOH!
Just as we suspected. Total FAIL.
The good news?
A second batch is currently in process and looks MUCH better. :) We are eagerly anticipating 11:15pm.
Although, I won't be having any tonight. I am still stuffed from our delicious dinner!
My mom found this recipe after we decided on Eggplant Lasagna.
Now since I don't eat cheese, my end was cheeseless!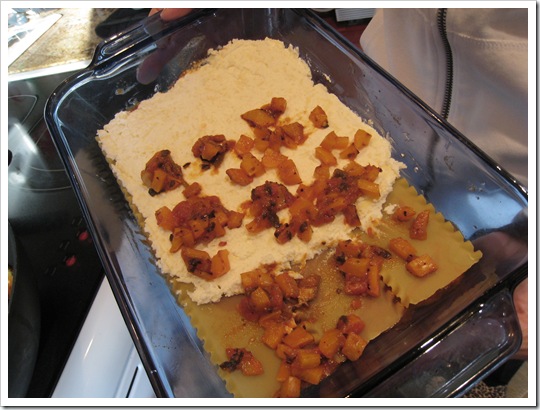 Before going into the oven: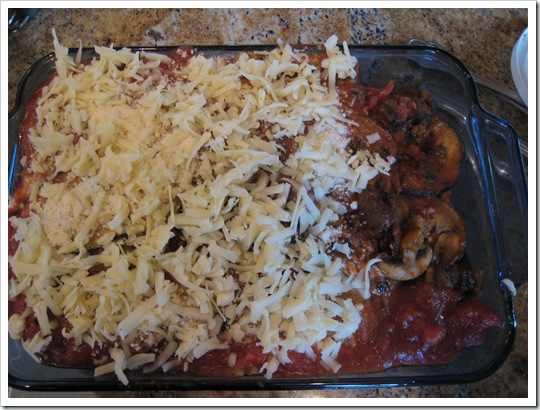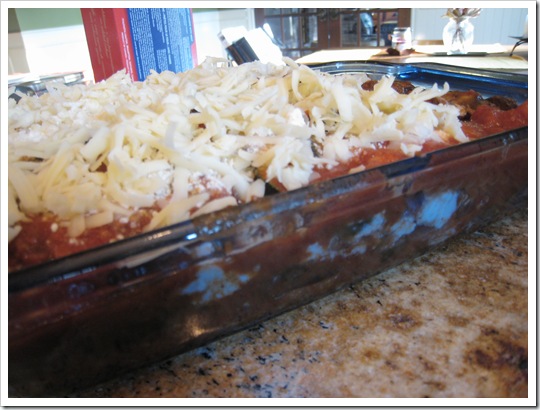 After: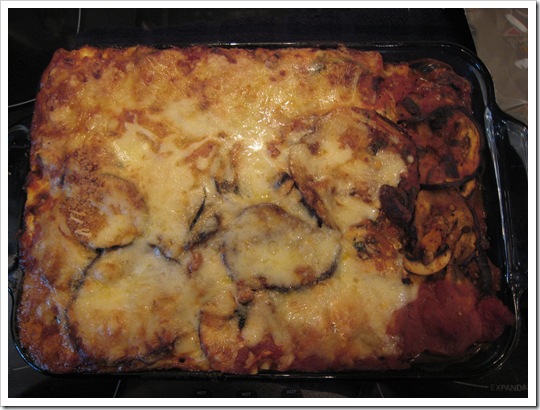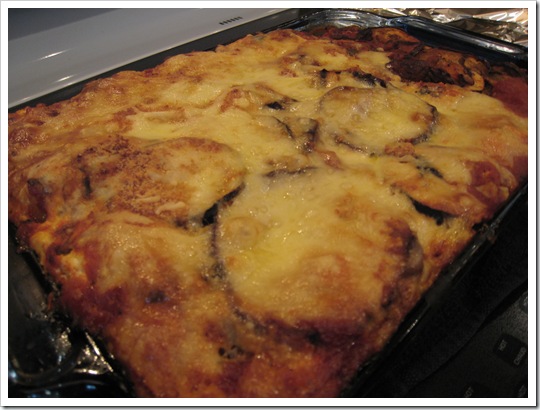 The Red Wine: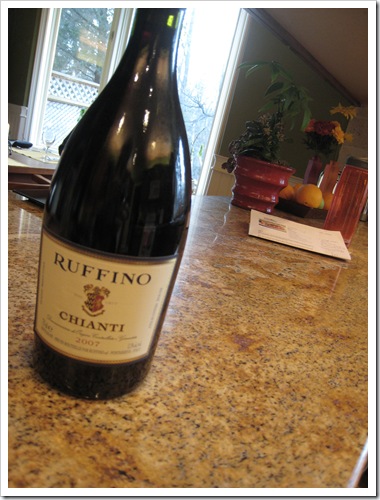 The Dinner table: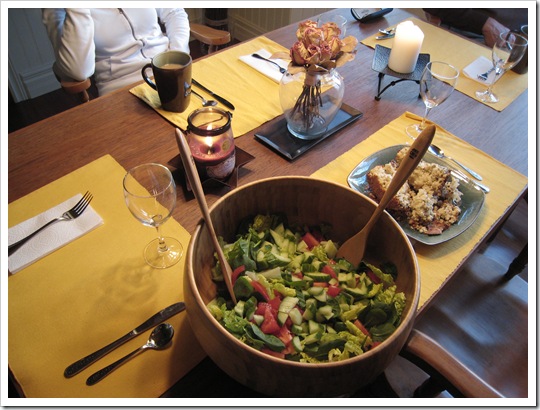 Eric's piece: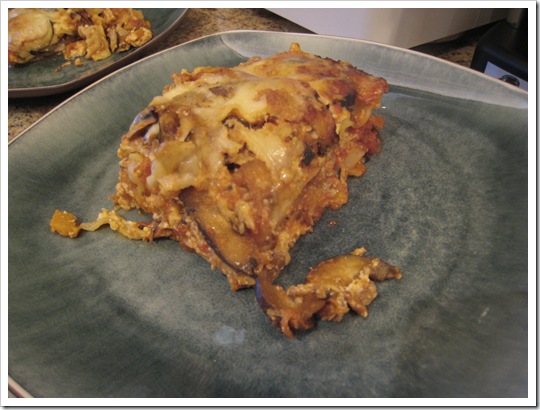 My piece:
It was really good. Even without cheese! It was almost like a Ratatouille with all the veggies and pasta sauce.
I will be making this again!
Our lovely house warming gifts: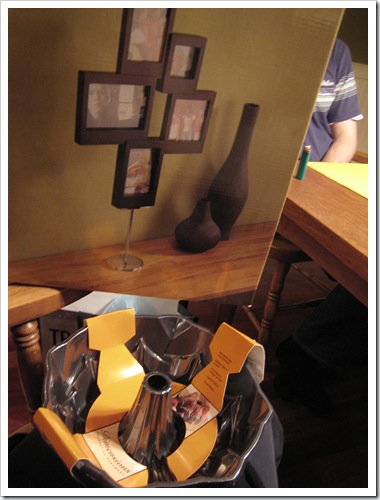 A Bundt cake pan (didn't have one of these yet!) and a photo stand.
Well, I think we're going to watch a movie now (BRIDE WARS!!!! Yes, even though I got married last August I still feel like a bride :D).
Tomorrow morning my mom and stepdad are taking us to look for furniture and then after lunch we are going to visit some relatives. :)
Hope you have a great night!