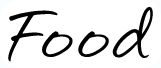 Good morning!
Orange you glad it's Friday?!
Might I just say that I am super pumped for the OSG Bikini Body Boot Camp! My inbox is flooded with your emails telling me that you have had a long winter and you are ready to get in shape for the summer. Awesome stuff. I never expected to get such a response for this challenge. I am so motivated to get into great shape knowing that all of you are with me on this! Stay tuned this weekend for updates in the OSG BBBC!
My mom and stepdad arrived last night! Yippee. It is so good seeing them and spending time with them. We sat around the dinner table until about 11:30 last night drinking tea and catching up.
I prepared my mom last night for what was to come this morning. Her first ever Green Monster!
Here was my mix today: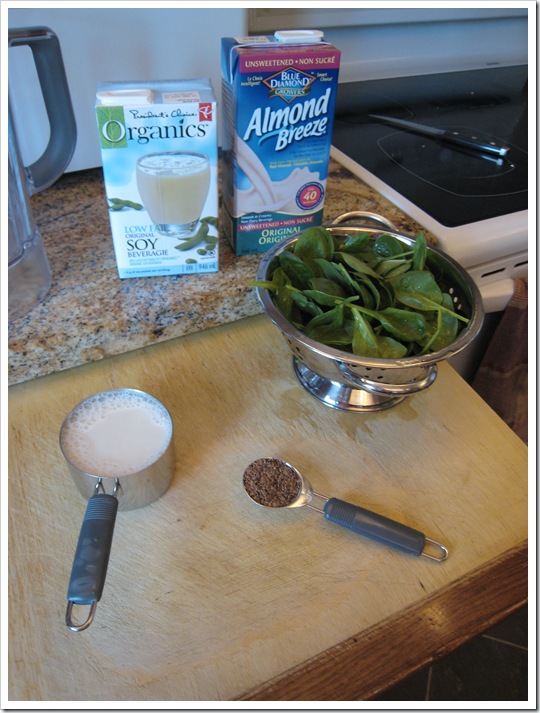 Contents:
4 cups baby organic spinach
1.25 cups Soy + Almond Milk
1 Tbsp flax
And my mom's 'First Timer Green Monster':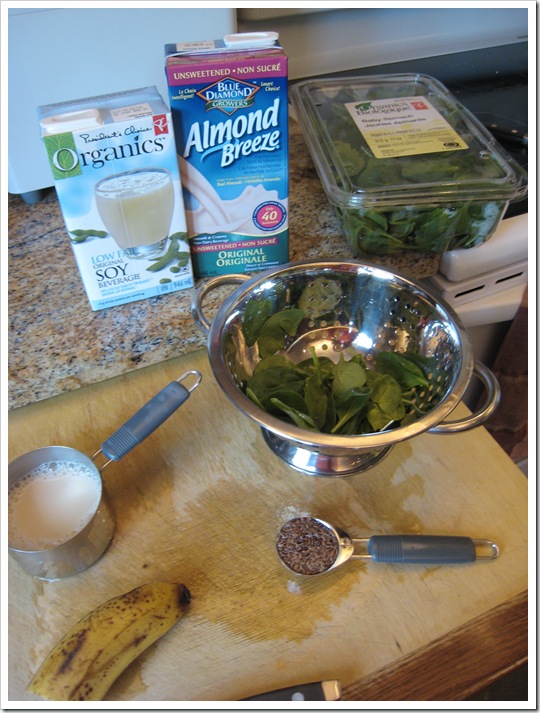 Mom's Contents:
1 cup baby organic spinach
1/2 large banana
1 Tbsp flax
3/4 cup soy milk
My mom also had some Raisin Bran cereal and I had some Spelt cereal (not shown).
Together: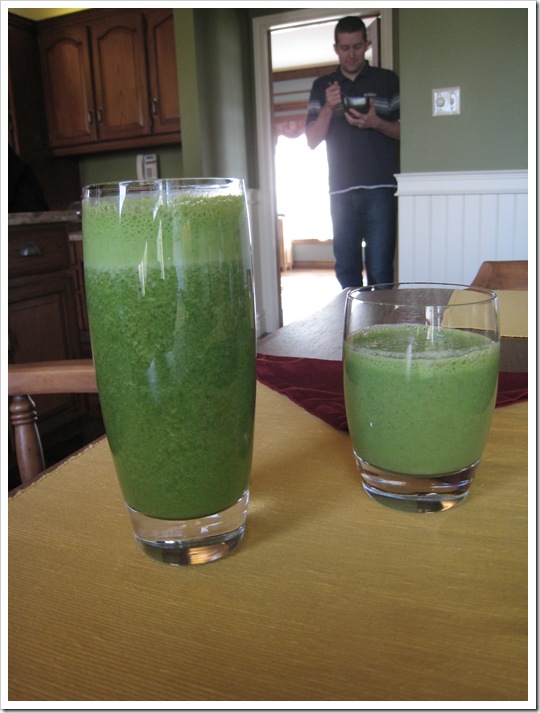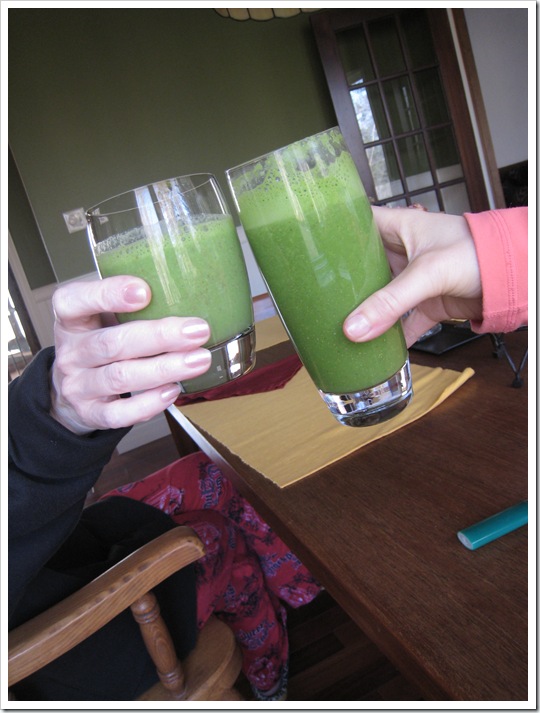 We both agreed that we'd spare you this morning's sans-makeup shot! lol.
My mom's taste test?
She liked it! Although, she didn't drink the whole thing. lol. She's pacing herself I guess. She had about half and is going to drink the rest later. :) I think a lot of people have a hard time getting over drinking GREEN in the morning. Once you get past that, it's easy as pie right?
Look what my mom brought for me on the plane!! Her old bread machine! This SANYO (they make breadmakers!?) beast is about 12-13 years old!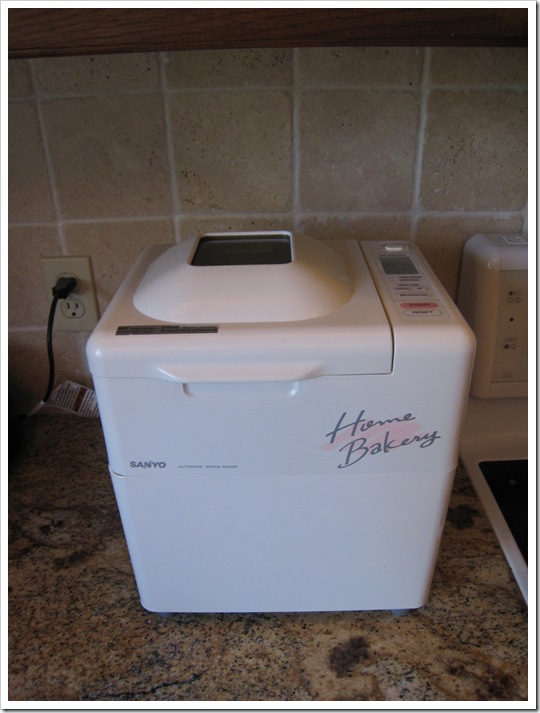 HOME BAKERY! How fitting :)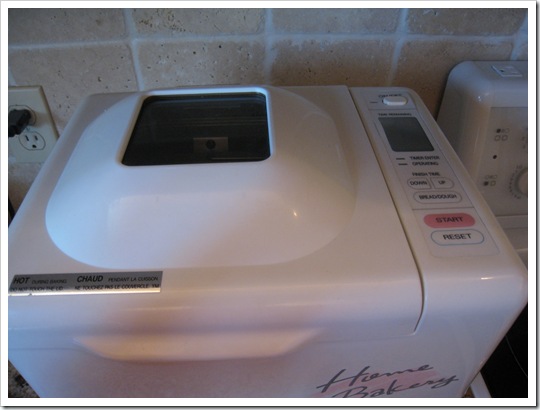 I laughed when I saw it. It looks so dated! We are going to make a loaf today. Let's hope it works! :) If so, I will be making weekly bread for only pennies a week.
Well, my mom is almost downstairs again.
I am putting her to work today! lol. She is going to help me type up Glo Bakery recipes. Right now I just have them all chicken scratched on paper. I have my first ever baking assistant. :)
Bikini Body Boot Camp Challenge of the day:
Today's challenge is to do 3 sets of push-ups. How many per set? Do as many as you can until you can't do anymore. That is what I always say!
Pick 2 of Wigg's awesome abdominal exercises and do them for as long as you can (try for 30-60 seconds each)
Have a GREAT day! See you later.