Hey there!
I hope you are enjoying your Tuesday. Today I ended up researching recyclable bakery packaging for 3 hours!!! I had no idea it would take that long.
Glo Bakery Packaging:
I want my bakery packaging to be 100% recyclable, so that means finding a packager who will fit this bill.
I spent some time on the phone with our local waste management department, talking about what types of materials were and were not recyclable. I want to make sure that I do this right! I also have contacted about 10 packagers across North America inquiring about their products.
Two things I have found so far during my search:
There is not an abundance of information as to where one can buy biodegradable or recyclable bakery packaging
Many packagers in the US do not ship to Canada- blech!!
Right now it looks like www.uline.ca will be my choice as their bakery bags are 100% recyclable. Their bakery boxes are too, you just need to remove the inner liner.
Eventually I would like to switch my packaging to 80-100% recycled post consumer packaging, but at this time during my start up, I don't see it as feasible money wise. The start up costs are just too great. Once my bakery is successful, I will likely be switching to completely recycled packaging. :) I am really excited about doing this. If I can help the environment even just a bit, it is so worth it!!
I still have some research to do. I think the hardest part is that I now have to choose what sizes of bags and boxes I want! You have to order in bulk quantities from these places (150-200) so I would like to order just 2-3 for now and see how they go. The lady I spoke with said that they have a 30-day no questions asked return policy so if I don't like it then I can just return it. :) Luckily, uline.ca is only about a 45 min. drive from me!
I was not impressed when I saw the state my running beast was in today!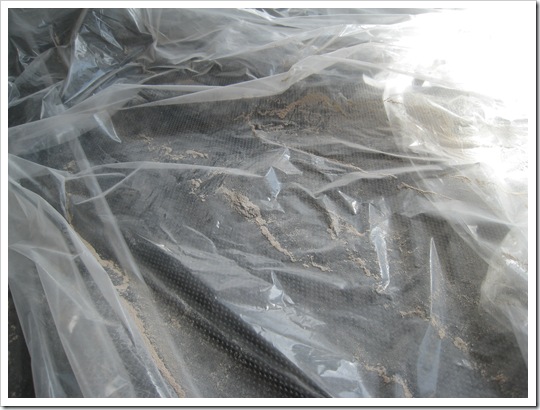 Just look at all that dust!
Eric has been sanding in the sunroom and family room the past 2 nights. Holy moly the dust is everywhere. It is seeping into the office too! I wake up each morning and I am all stuffed up and congested. Can't be good!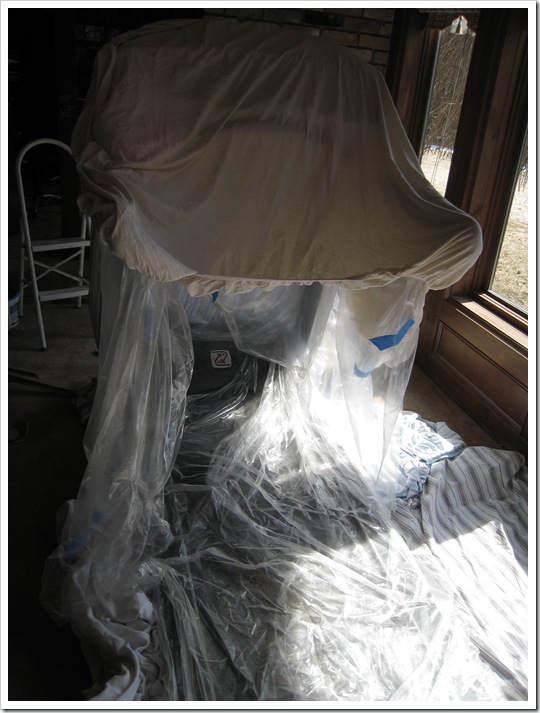 I still managed to have a good workout, even though I think my poor lungs are filled with dust now!
The workout:
Duration: 50 mins.
Max heart rate: 153 bpm
Avg heart rate: 138 bpm
Speed: 4.0 mph, incline 9%
Feel the burn: 370 kcals
Guess what I did today? I did some running intervals! I ran very slowly at 4.2 mph for about 1 min. intervals. I probably did about 7-8 of them? It felt good! Since I was going so slow and at a large incline my feet were only coming off the treadmill a few inches, so it was very low impact. :)
I had a quick carbohydrate packed lunch before my workout: 2 vegan carrot muffins and a small bowl of spelt cereal. The muffins are even better the next day! I think I may tweak them a tiny bit though next time I make them. I might reduce the cooking time a bit and I might add a banana for more moisture. :)
I was not impressed by what I saw in the office today!!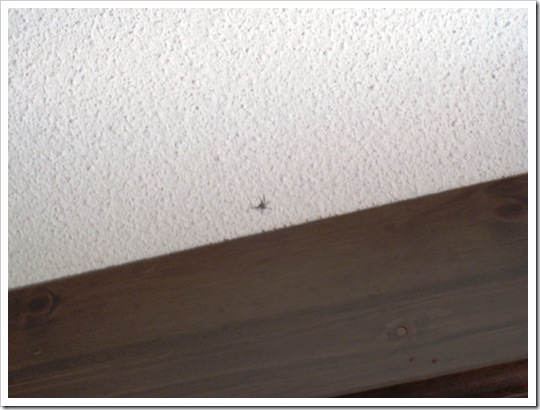 YUK!!!
We've removed about 5 of these in the past week! Blech. I can't handle spiders. I really can't. Especially these thick looking ones!
I'm going to end today with another wedding picture: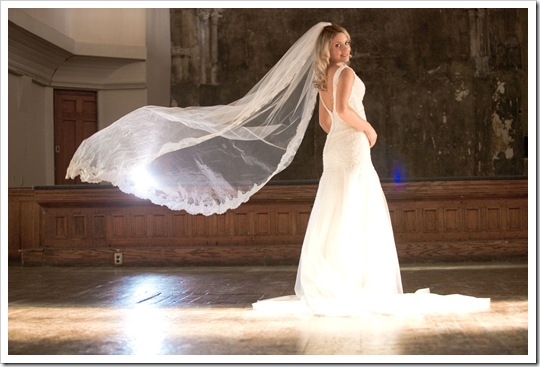 This amazing photo was taken by Dave and Charlotte. I love it! That was the veil I was supposed to wear on my wedding day. lol. It is gorgeous.
See you tonight for some good eats and more wedding pictures! I'm off to order some packaging soon…
PS- Oprah has a great health special today on anti aging! I am going to check it out and hopefully do a recap.