Good morning!
Happy Monday???
Sorry about my late post this morning, I feel like I have been majorly stalled this morning! Not a great way to start off a Monday. I have been trying to get caught up on emails and I have barely made a dent. I will plug away at them for another hour or so and I should have them caught up.
I have another beauty product review for you today! I thought that would be a fun way to start off a Monday. :)
Sephora: Blush Me Twice Blush and Bronzer Duo
I admit I had a mini panic attack last week when Bethany tipped me off that my beloved Sugar Blush + Bronzer Duo was DISCONTINUED. I searched everywhere to find it and couldn't. Why do they discontinue products that are rated so well in Sephora and on Make Up Alley? I will never understand it…
So I popped into Sephora the other day and of course didn't find it. Are you sure you don't have any in the back room?  Yes, I'm sure. I slinked off…
I walked over to the wall of shame….errr…wall of Sephora's best selling bronzers and I was a bit overwhelmed. Most of the bronzers were over $40!!! Yeesh. I knew I didn't want to shell out that kind of money for a bronzer. So I found the Sephora brand 'Blush Me Twice' duo. It was a reasonable price ($19 CAD) and it looked similar in colour to the Sugar duo I had loved for so long.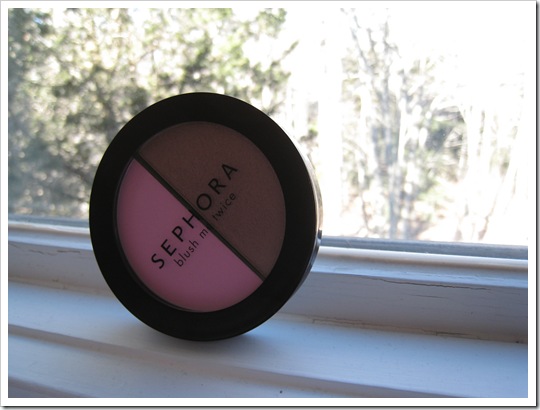 Don't be alarmed by the 'pinkness' of the pink blush. It really doesn't go on that pink!
Sephora makes another duo that has more of a coral blush, but I wasn't a big fan of it because it had shimmer in it. I hate the way shimmery blushes or bronzers look on my skin.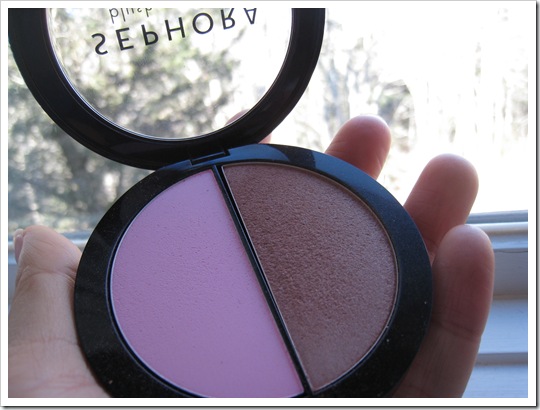 Both of these colours don't have much, if any, shimmer in them. So I thought it was a good pick!
I'm wearing it in the following pictures: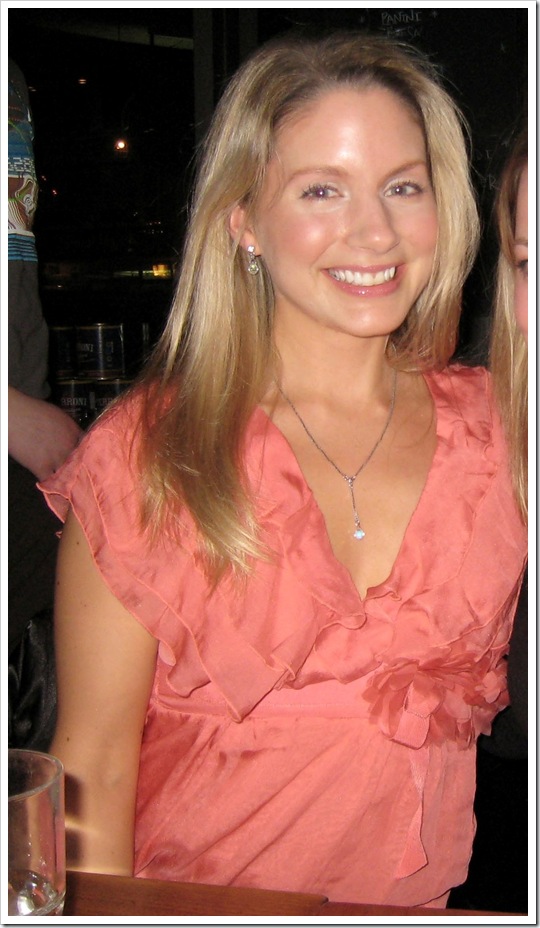 I supposed I could put it on a bit heavier so it shows up in the photos more…but you get the idea :)
Overall, I am very happy with this product. While I still mourn the loss of my beloved Sugar duo, this compact is a great replacement. Congrats Sephora!
Oh She Glows rating: 4.5/5 stars
Well I am going to make a Green Monster and get cracking on my work once again! Hope you enjoy your Monday…make sure to take some time out for YOU today.
See you this afternoon for a big grocery shop (we are out of EVERYTHING!)
Today's Question: Has one of your favourite make-up products ever been discontinued? What was it and what did you end up switching to?