Did you know that today is the 1st day of Spring!!
Did anyone else see Google's awesome home page design??? Love it!!
Unbelievable! I find the past month or so has just flown by! :) Soon I will be able to garden. I hope this year to start a small veggie garden as well as plant lots of flowers. I have never really gardened before so I will appreciate all of your tips!
Do any of you garden? What do you plant? I need some ideas! :)
Green Monster:
I had a wonderful and healthy breakfast this morning, with a shot of the delicious POM Blueberry Juice: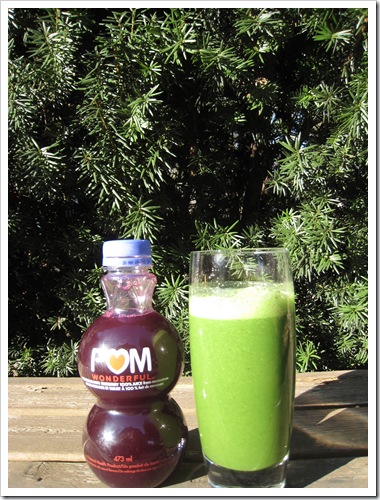 In the mix:
1 handful baby organic spinach
2 organic kale leaves
1.25 cups Almond Breeze
1 Tbsp homemade almond butter
1 Tbsp flax
1/2 ripe banana
1 shot of POM juice
This smoothie was PERFECT! A lovely Friday antioxidant powerhouse!
Don't forget to enter the POM contest here!
Vegas Fall '07:
I will end today with some pictures of our Vegas trip in fall of '07. It was our first time there! Eric was sent on a work trip and everything was paid for. All I had to pay for was my flight! Pretty amazing! :)
You are allowed to drink outside in Vegas…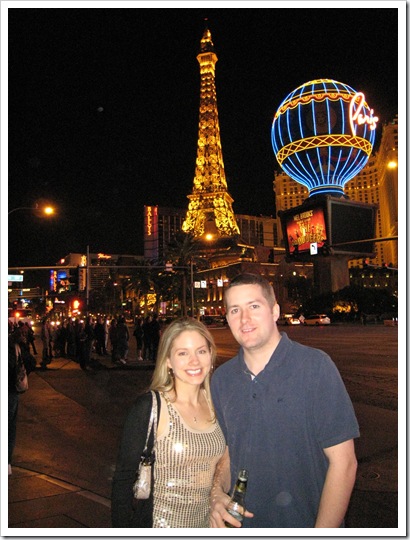 Loved all the shopping in the hotels…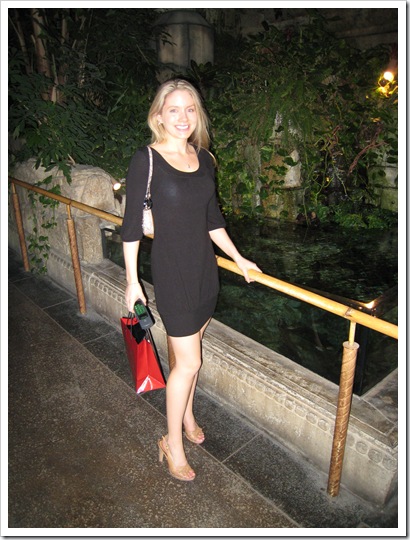 Our hotel, Mandalay Bay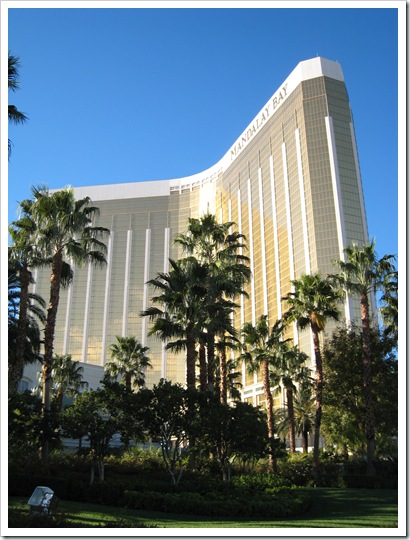 The room: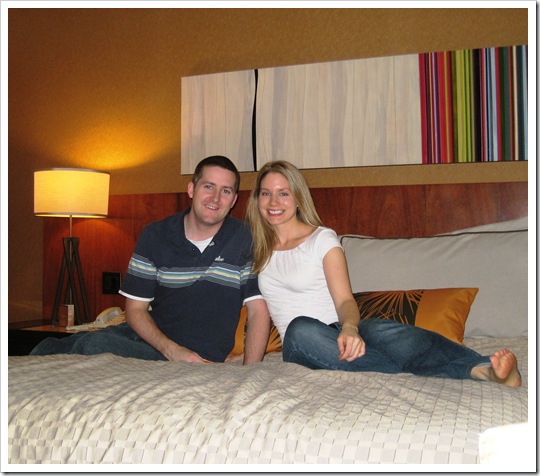 Walking around…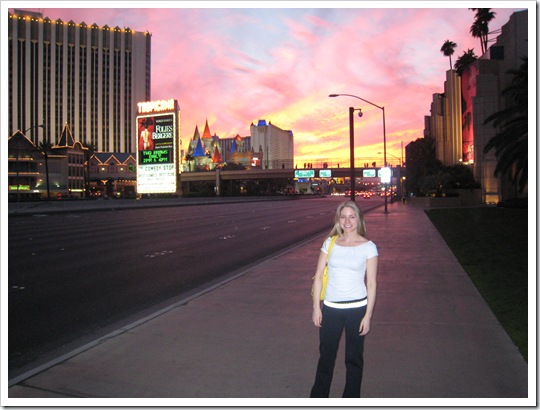 Mandalay Bay has its own beach! I got to lounge while Eric was at his conference…mauhauha.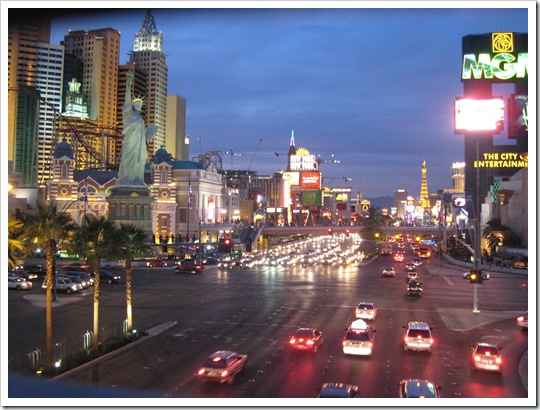 While it was really fun to explore Vegas, we can't say we really want to go back. 1) We hated all the smoke everywhere. Being in Ontario where everything is smoke free is really nice. I hate the fact that the casinos are so smoky you can't breathe and your clothes all stink the next day. 2) We also aren't gamblers! lol. I enjoyed all the sights and the shopping though. :) Oh and the restaurants were fabulous! Oh and the people watching was out of this world!!!!!
Today's Question: Have you ever been to Vegas? What was your experience like? If you haven't been, are you planning on going someday?
Word on the street is that I won the Jocolat giveaway on Katie's blog Chocolate Covered Katie!!! So freaking awesome. I can't wait to review these bars!
Have a great day everyone! This morning, I'm going shopping with a couple gifts cards that I need to use up…see you this afternoon for what I bought and more fabulous eats! I should also be getting more wedding pics today!